When it comes to decorating your home, there are many reasons why you might need a professional in to get the job done.
There might be tricky jobs to do that you're not capable of doing, like plumbing or electrics, but when it comes to the actual decorating side of things, there are plenty of reasons why you should do it yourself.
If you've got a bit more time on your hands, want to stick to a certain budget or really enjoy crafts and home decor, then doing it yourself is the way to go!
What are some home DIY projects that would work, though? Here are a few ideas that you could have a go at. Would love to hear how you get on.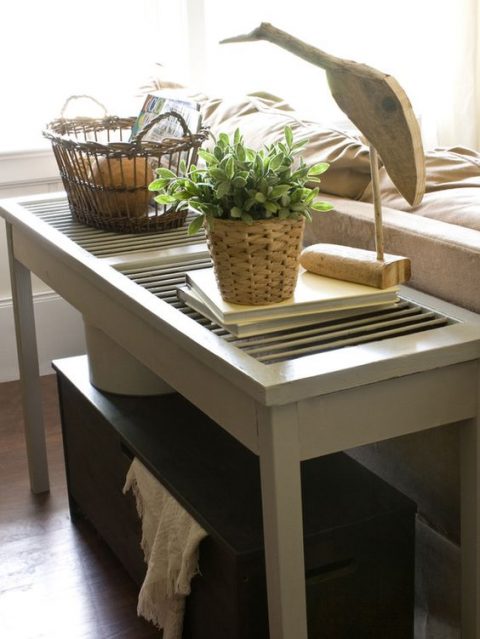 Make a Side Table Out of Old Shutters
Rustic shutters are the perfect base for a side table. Using four of them, you can nail them together to create a long cube shape.
Then from there, you can secure a piece of wood or thick glass on top of it, to display your trinkets, a lamp or even a vase of flowers.
Depending on the style of your home, you might not even need to paint the shutters, if you're after a rustic and shabby chic look.
Make Your Own Curtains or Drapes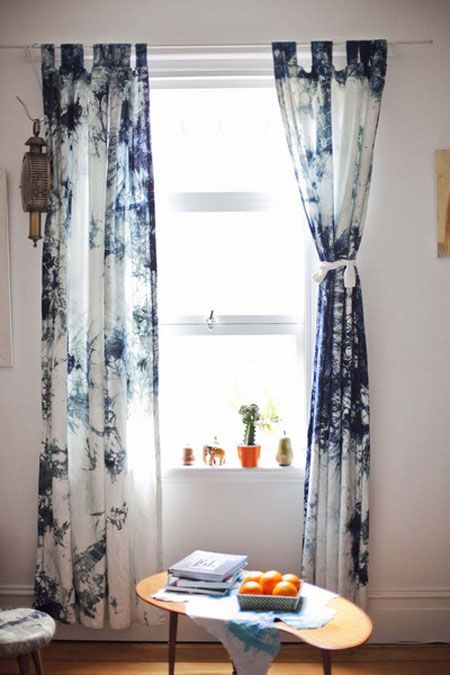 Image Source
A good pair of curtains can be pretty expensive, so if you're looking to save money, making your own could be the way to go.
You can find and buy fabrics, like Prestigious Textiles fabrics online, that are often used for making curtains, then you can make them as you'd like.
If you want a simpler option than traditional curtains, you could use large eyelets in the fabric to then loop onto a curtain pole. Simple but really effective.
An Extra Lick of Paint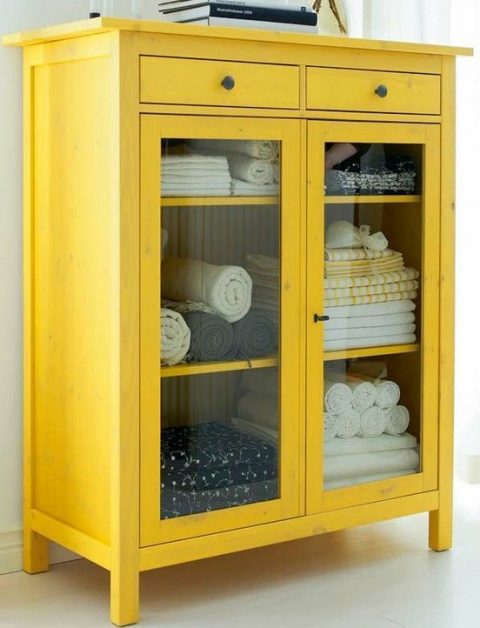 There are many pieces of furniture that you will already have, that just need a bit of care to make them look good as new. If reupholstering a chair isn't for you, then all you need to do is get some chalk paint (such as Annie Sloan) and give the chair a new look.
The chalk paints mean that you don't even need to sand down the chair. So if you're looking for a quick and easy project, this could be for you.
Make Lamp Shades To Match
If you're looking for a lampshade to match the rest of a room, then use what you have already in that room. Take the kitchen, as an example. You might need two or three pendant shades for lights hung over a breakfast bar.
Using some nesting bowls that you have in the kitchen can be a great way to tie the room together. Having some turned upside down and used as lampshades, as well as having some on the counter, will make the kitchen look modern and cohesive.
Have you got any DIY home decor plans planned over the summer? It would be interesting to hear what you've got planned.
Main Image Source