The fear of a midlife crisis is a common concern for people entering middle age or in their middle years.
It's possible that you won't have any major emotional difficulties in middle life. In fact, just 26% of us go through a midlife crisis, according to research in the United States. Many other cultures seem to have no concept of "middle-age crisis."
Still, as you approach middle age, you may find yourself reassessing your past, relationships, and profession. Because you haven't met your goals, you may feel down. It's possible that this will then have a knock on effect on your wellbeing and you'll become cynical or dissatisfied in your romantic relationships.
A person's personality might shift dramatically when coping with a midlife crisis, which can have an impact on one's sense of self, and some of your beliefs and values may be questioned.
Who is most likely to undergo a midlife crisis?
There's no way to tell if you'll suffer a midlife crisis before it happens. Midlife crises are common in both men and women, despite the cliché of a middle-aged guy buying a motorcycle. However, changes in life might cause anxiety and raise the risk of a midlife crisis: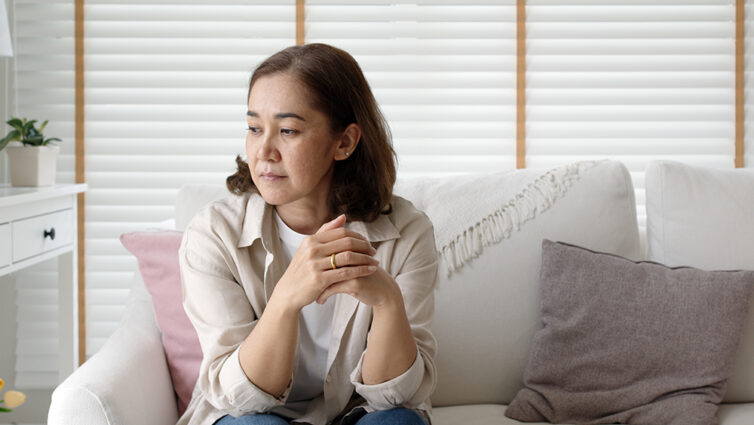 Children moving out of the home might cause empty nest syndrome and allow you more time to dwell on the past, which can lead to feelings of regret and guilt.
The following can also lead to a midlife crises:
The death or illness of a parent or partner
Age-related deterioration in your physical health
Emptiness and frustration caused by major life events that leave you with too much time on your hands.
Is it possible to overcome a midlife crisis?
Going through a midlife crisis is difficult, but it is possible to overcome it. Here, we'll discuss four ways to deal with this challenging time in your life.
Speak To A Professional
Don't keep your emotions bottled up. Be open and honest with a trusted person, such as your best friend or significant other; your doctor; an experienced counselor; or a life coach. Learn more about the benefits of having a solid support network when dealing with a crisis here.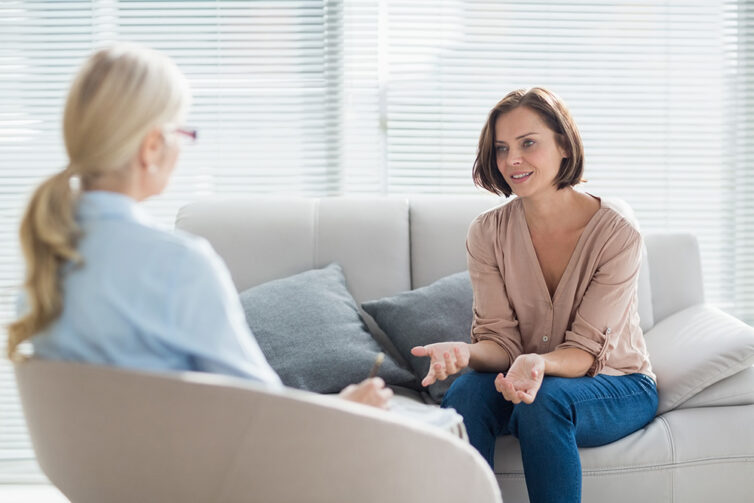 Losing interest in once-enjoyable hobbies, feeling down or hopeless, and having suicidal thoughts are markers of a midlife crisis, and neglecting these feelings and thoughts could have detrimental health consequences.
It's possible to better understand your emotions by writing them down in a notebook. And in general a journal can also help you cope with the pressures of daily life and stresses within your chosen profession.
Consider A New Perspective
We tend to romanticise our adolescence and downplay the hardships we encountered back then.
It's true that becoming older has its downsides, such as the loss of one's youth and the loss of one's independence. Instead of dwelling on what you've lost, use reasonable reasoning to dispel any negative emotions. Take a moment to be thankful for the many blessings you have in your life.
Consider your unfulfilled goals for when you are in a healthier state of mind. Is it too late to make them a reality? Consider this a wake-up call and an opportunity to reevaluate your life and make positive adjustments.
Re-Examine Your Goals And Values
Your dissatisfaction with your current situation may be so severe that you'd like to take drastic action before the clock runs out. But first, take some time to reflect on what's working and what isn't in your life.
Take advantage of this time to reevaluate your core ideals and why you are doing what you are doing. Don't compare your circumstances to other people's because they presumably have their own concerns and insecurities.
Consider the occasions in your professional and personal life when you were the happiest, proudest, and most fulfilled. If so, are you conducting your life in accordance with the values that were shaped by those events? If not, what can you do to make things better in the long run?
This article was developed via a partnership with BetterHelp.