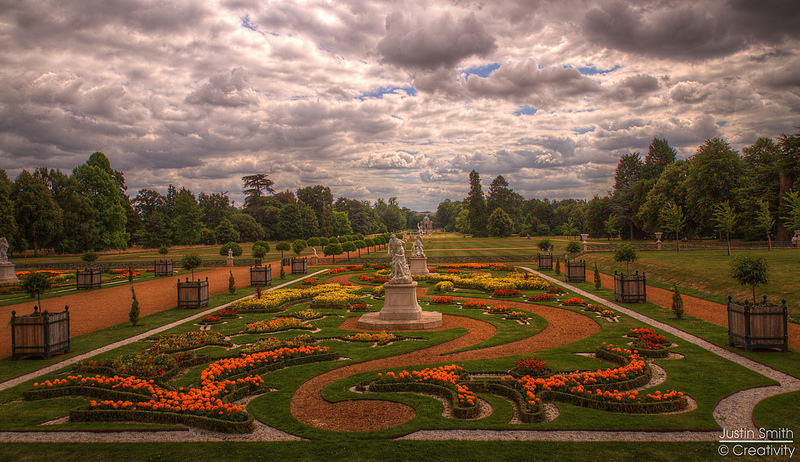 The grounds of Wrest Park – Silsoe, Bedfordshire, England.
Photo by Justin Smith.
Wrest Park is a country estate located near Silsoe, Bedfordshire, England. It comprises Wrest Park, a Grade I listed country house, and Wrest Park Gardens, also Grade I listed, formal gardens surrounding the mansion.

The present house was built in 1834-39, to designs by its owner the Thomas de Grey, 2nd Earl de Grey, an amateur architect, the first president of the Royal Institute of British Architects, who was inspired by buildings he had seen on trips to Paris and based his house on designs published in French architectural books.

Wrest has some of the earliest Rococo Revival interiors in England. Reception rooms in the house are open to the public.

Wrest Park has an early eighteenth-century garden, spread over 92 acres, which was probably originally laid out by George London and Henry Wise for Henry Grey, 1st Duke of Kent, then modified by Lancelot "Capability" Brown in a more informal landscape style.