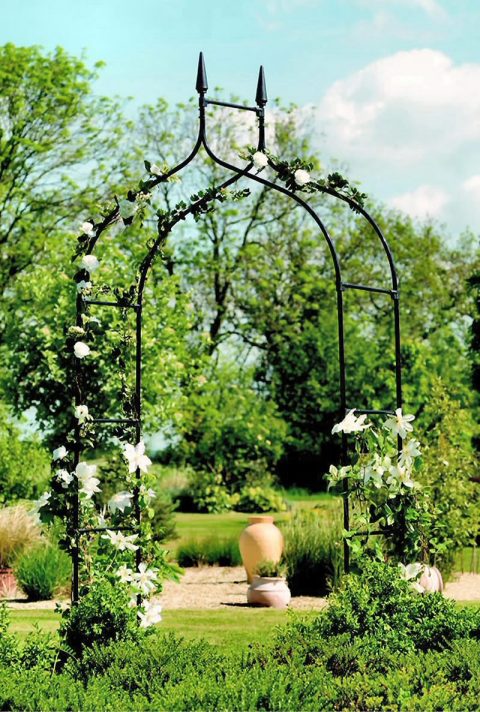 A garden arch can be a great way to add a focal point to your garden.
You can incorporate a floral design and when it is placed above a path or entrance, it adds a classy touch to your garden. More so, if it is covered with flowering plants.
Traditional garden arches can be bolted or fastened to the ground or they can be fixed in place on the soil or into the grass to add stability.
Poppy Forge Gothic arches are manufactured in the UK and have solid 10 and 12 mm steel bars that are painted in black polyester paint over a phosphate and iron primer.
Garden arches are structures that are made from metal, wood, and even stone and serve as a marker for an entrance way to a leisure area or garden in the outdoors. These arches are not only ornamental, they also act as a form of decorative support for plants that climb. This can be roses, honeysuckle, or clematis.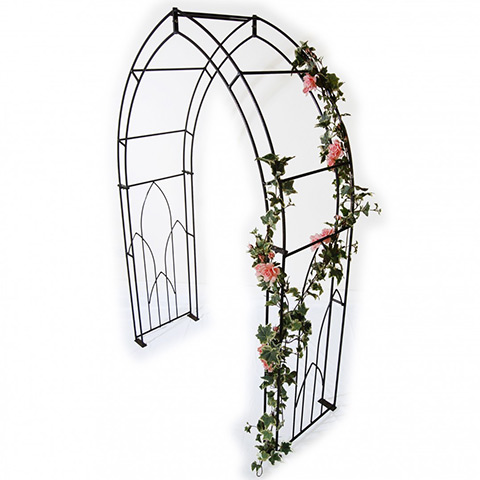 The Gothic design is rustic and creates elegance when it is featured in a garden. In some instances, the arch is placed into the centre of the garden to create the centerpiece. It can be erected for an aesthetically pleasing look for events such as bridal or baby showers, weddings, or even a musical performance that is held outdoor.
If the arch is used at the garden entrance, it is normally an open portal. There are also instances where there are gates attached to the arch and these will swing to allow people to go through. Garden arches vary somewhat in terms of the type of material that is used and the style it is made in.
The most common ones are the ones which are made with two parallel sections on each side and the structure is topped with an arch. There are also other variations to that, such as the ones that are constructed with a flat top or a top that is similar to a triangular roof, or even those that are arched even further.
The garden owner's aesthetic goals will determine the style and shape of the arch that is chosen by them. Oftentimes, they choose the ones that are ideal for climbing plants or vines. The arch is installed in the garden or outdoor space permanently. This is also true for those that are erected in stone and is used primarily for plant support.
Some arches are mobile or temporary structures. Rental companies for these structures usually target people who have outdoor ceremonies or events. These types of arches were designed for easy assembly and easy removal. There are some arches that can be used in the garden, but are definitely a temporary measure, because of the materials that they are made from.
Examples are weddings that are kept outdoors in the summer, for events such as these, they are covered or decorated with balloons and used as the entrance to the aisle. For winter events or ceremonies, the arches are covered in, or made from ice. You can pick up your Poppy Forge Gothic Arch at Mega Garden Store and use it for your garden or any other way that you choose.
You can find further reading on Gothic Architecture here.
About the Author: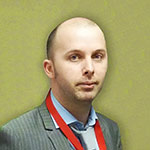 Matthew Rycroft is an author and recognised authority on Gothic Arches currently working for Mega Garden Store. Matt specialises in the marketing and sales of the Arches, you can connect with Matthew on his Google+ page.