Oxalis Triangularis, more commonly known as Purple Shamrock, False Shamrock, or the Love Plant, is an attractive houseplant that looks fantastic by a window.
Oxalis Triangularis is a perennial plant, a member of the Oxalis or Wood sorrel family, and native to Brazil.
The plant isn't always easy to source and may require either the help of a friend or a little searching on the internet.
You can buy the plant in bulb form – each bulb is a small cone like shape – and you can plant them anyway up.
From each bulb will grow multiple stems, topped with the most fantastic dark purple leaves – and when flowering a series of beautiful white-petalled flowers.
Make sure to give Purple Shamrock plenty of light or the stems will stretch towards the light and grow longer.
The plant will grow dormant once a year – don't worry – you can just cut back the foliage and allow it to go dormant.
Next season the bulbs will quickly grow back again.
Gallery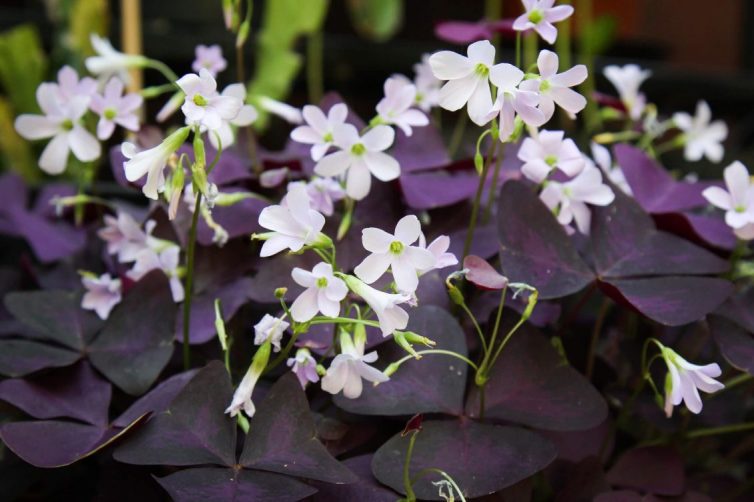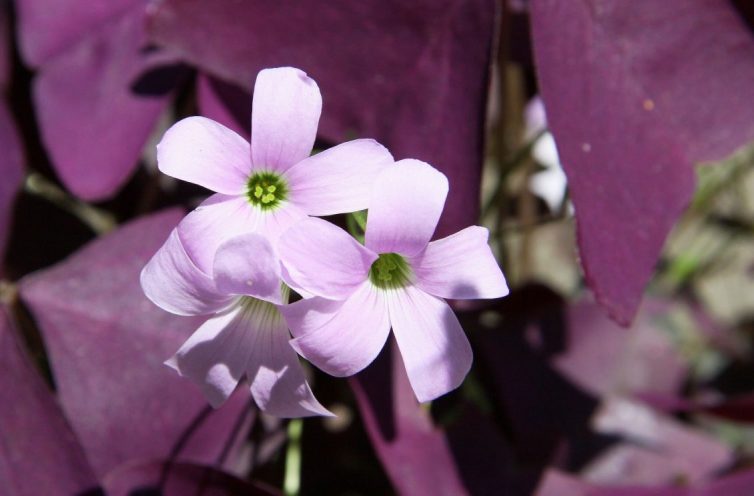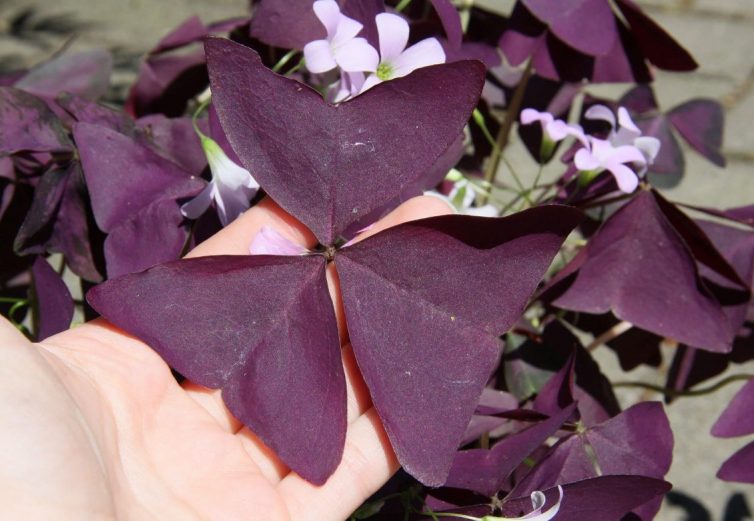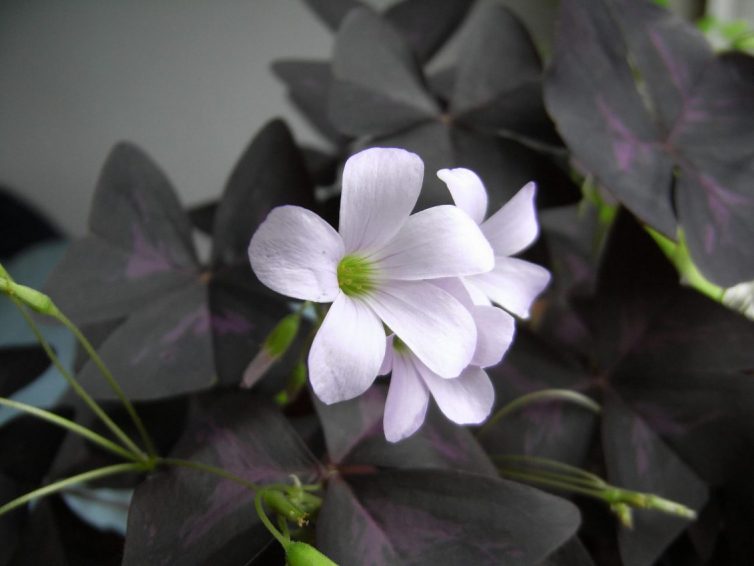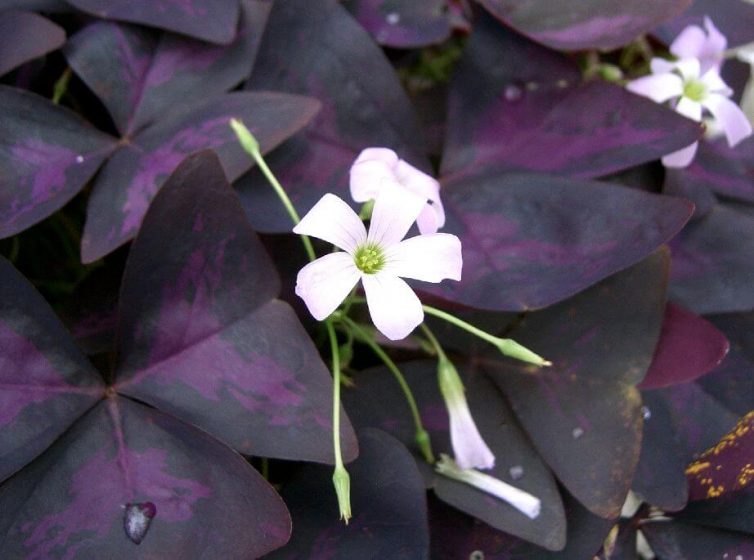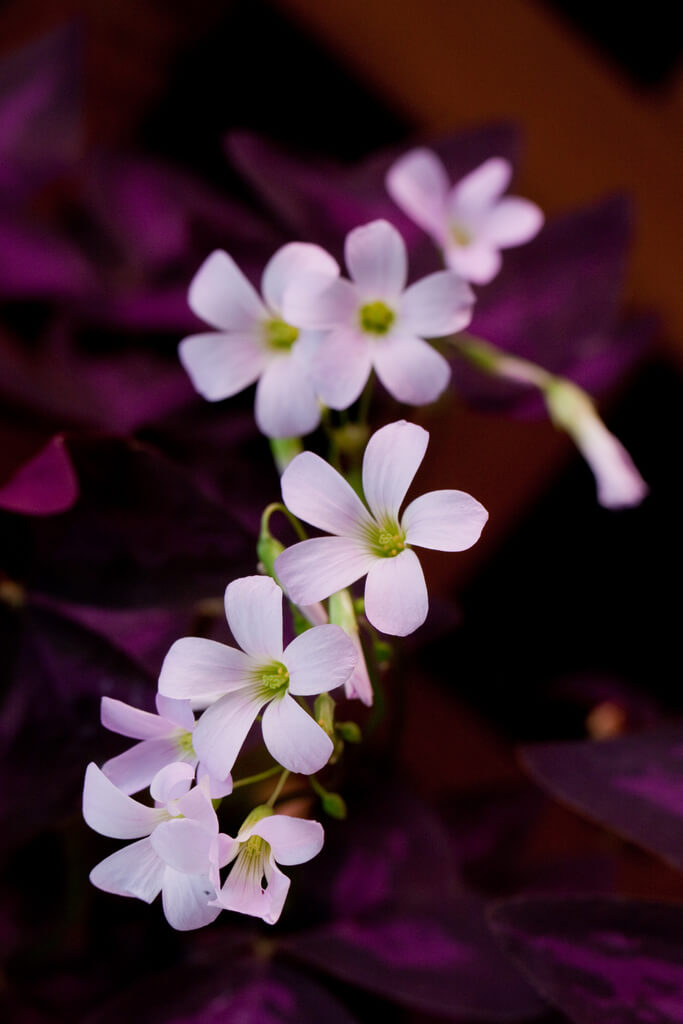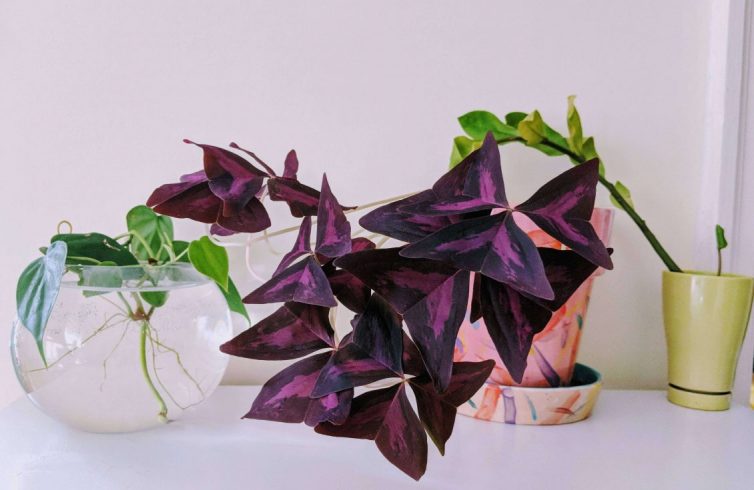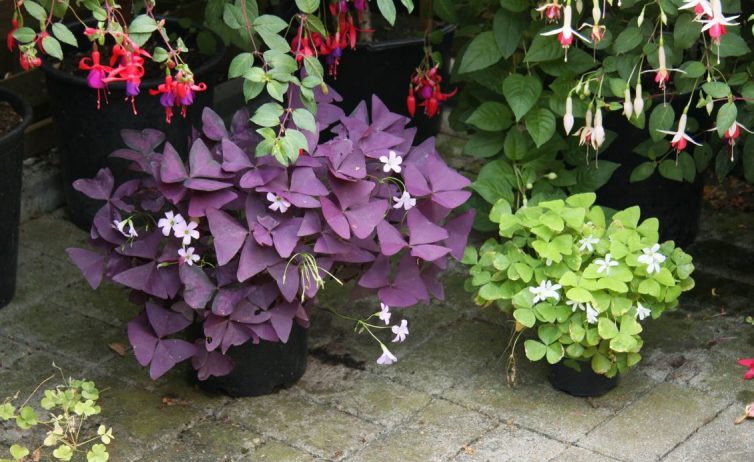 In the last picture you can see Oxalis triangularis paired with Oxalis Iron Cross in yet another great picture from Maja Dumat.
For more articles on house plants view our plants & garden section here, or visit the homepage.