In the thick of winter, the very notion of thinking about styling the back garden seems incredulous, yet winter is the perfect time to organise and prepare for Operation Garden.
Many garden centres and stores will have big sales and discounts on their outdoor stock that now is the perfect time to plan your dream garden.
Whilst having a beautiful garden is not only beneficial to you; it may also add value on to your property if done correctly.
Let's take a look through ways you can accessorise and landscape your garden which will hopefully inspire you: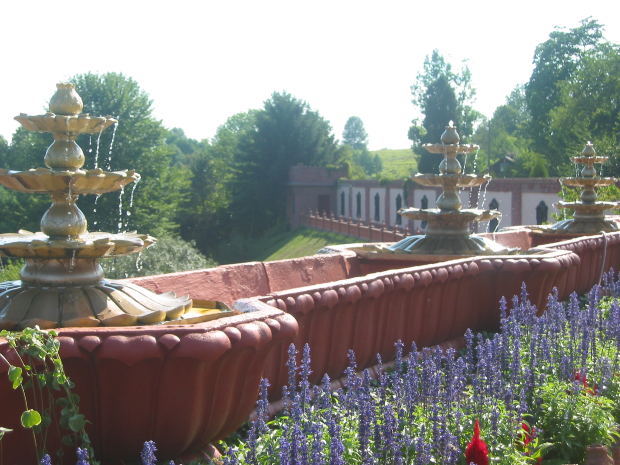 Water Features
These can take the guise of many ornaments. Spherical balls, oriental pagodas, a simple and traditional pond or a mini waterfall.
Whatever your theme or requirement, water feature is a fantastic way to accessorise your garden, turning your private space into a haven of tranquillity. These are typically powered by electricity or solar power.
Modern water features tend to be self contained in that they source water from a pond or underground source and recycle the water from this source.
By having this feature, you do not have to worry about plumbing in your feature of choice.
Accessorise with lighting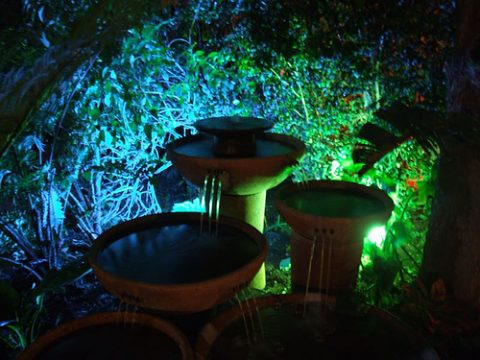 Lighting is a great way of highlighting features in the garden, such as water features.
When using lighting for aesthetic purposes, it is important to decide upon a theme.
Things to consider are the mood you are trying to achieve. Do you want to feel relaxed?
Is the garden a vibrant space and so the lighting would compliment this?
Lighting can also be used for security purposes and functional purposes, for example, to illuminate paths, walkways and the like.
Planters
Planters are a cost-effective way of transforming your garden. Whether you go for a traditional or contemporary planter is very much dependent on the theme that you choose.
Using planters will allow you to use flowers and plants as accessories within the garden, where you can tie in the colours of the flowers with the general theme and ambience of your garden.
Planters are perfect for smaller gardens and can look beautiful when arranged suitably.
Decorative Benches
Benches can be a tasteful addition to your garden. Of course this is very much dependent on what your theme is, but with so many wide varieties of styles available it is impossible not to find a style that is suitable for you. Current trends seem to favour the white, metal Parisian style benches which look fabulous in a vintage themed garden.
Stone benches with exquisite carvings can look super stylish as well as traditional wooden benches which have a certain charm and appeal to them.
Remember, planning is of paramount importance when landscaping your garden.
What purpose is the garden going to serve? What is the space primarily used for? Does your dream garden fit with your needs?  Is the plan practical?
A functional, yet beautiful outdoor space can be used for most of the year round, and planning in winter gives you something to look forward to!