After a long day at work, there's nothing more relaxing than grabbing a book and your favourite beverage and taking the time to reconnect with nature.
These five tips will help you create a tranquil garden in which you can unwind at the end of the day.
Enclose your seating area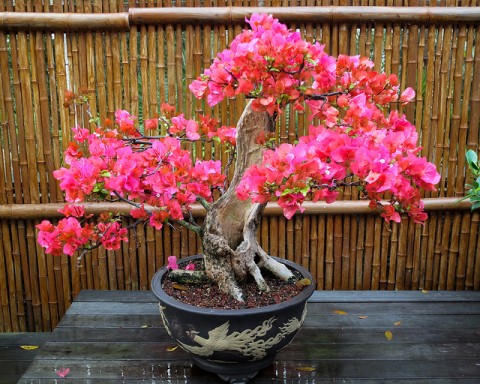 There's something incredibly peaceful about being able to relax in your own private seating area, separated from the hustle and bustle of everyday life.
A quick and easy way to create your own private enclosure is with bamboo fencing. This attractive and practical fencing is easy to install, maintain, and remove, and can help you quickly wall a corner of your garden.
Choose the right plants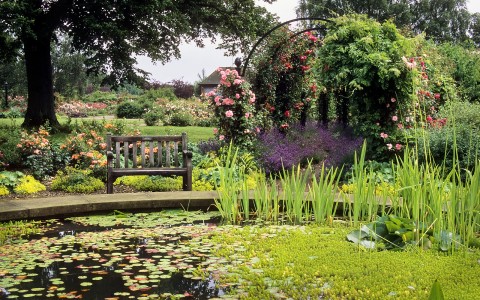 Choosing the right plants is an important step in creating a relaxing environment in your garden. Go for flowers in subtle and subdued colours around your seating area, leaving vivid colours and attention-grabbing plants for the other parts of your garden.
Ferns, ornamental trees, and shrubs are all good choices for creating a serene atmosphere, and you can purchase a wide range of each at garden centres such as Wyevale, who provide a lifetime guarantee on their hardy plants, including shrubs.
Choose the right smells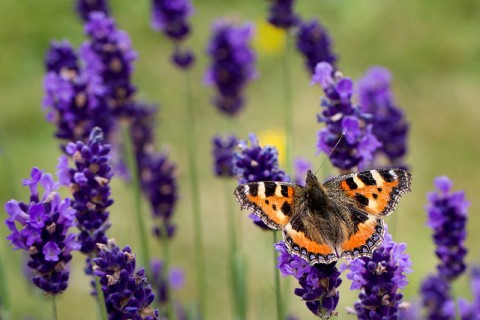 Place fragrant plants such as lavender, gardenia, and clematis close to your seating area, and their aroma will add to the calming atmosphere.
These plants will also attract wildlife such as bees and butterflies to your garden, adding to the peaceful mood while also helping the planet and promoting propagation throughout your garden.
Make sure to space scented plants apart from each other around your seating area, as you don't want them to overpower one another.
Choose the right sounds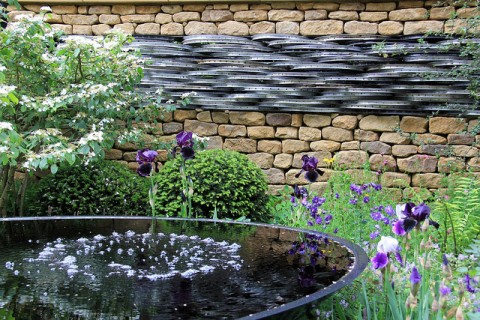 When designing any garden, it's important to plan the sounds you'll experience just as much as the sights. The noise of wind chimes and the rustle of bamboos and ornamental grasses will all help you unwind, and placing these around your seating area will help drown out the outside world and add to the peaceful sense of enclosure.
A great way to easily achieve this is with a water feature, and you can choose from a wide range on Amazon.
Get comfortable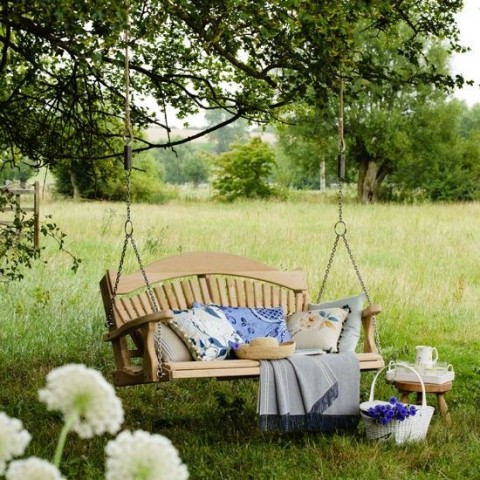 To complete your relaxing garden design, make sure you get the most comfortable chairs possible. Garden seating is generally designed with durability and style in mind, so make sure to pick chairs that you find comfortable to sit in, or you'll struggle to relax at all in your seating area.
IKEA has a wide selection of attractive and affordable garden furniture that you can browse here.
Stick to these tips and you'll create a peaceful and serene garden area where you'll be able to unwind all year round. This will make for a great place to relax with a book or entertain guests in spring and summer.