Is your garden looking worn down and in need of care?
People are often busy with work and find little time to tend to their homes and gardens. But with a few clever ideas, you can breathe new life into a garden by adding elegant garden lighting, affordable garden furniture, garden decking or even just simple landscaping.
There are numerous ways to make your garden look spectacular without breaking the bank. All it takes is some thoughtful planning and insight.  You can turn your front or back garden into a tranquil meditation space, an alfresco dining area or a country-inspired retreat. Whichever best suits your personal tastes and needs.
We've listed a few creative ideas below to make your outdoor garden into a cozy and beautiful space that will make you want to spend more time in with your family and friends.
Garden decking
This is a great feature to add to your garden. It may serve various functions and improve the appearance of your entire garden. Wood or timber is part of garden landscaping and is meant to extend the living area of your house. Stone based features, such as a patio, are also an alternative.
Do research on different kinds of wood or durable materials that best suits your space. Compare and find out how much does outdoor garden decking cost from a professional garden landscaper if you are unsure on how to install it yourself.
Use your indoor accessories outside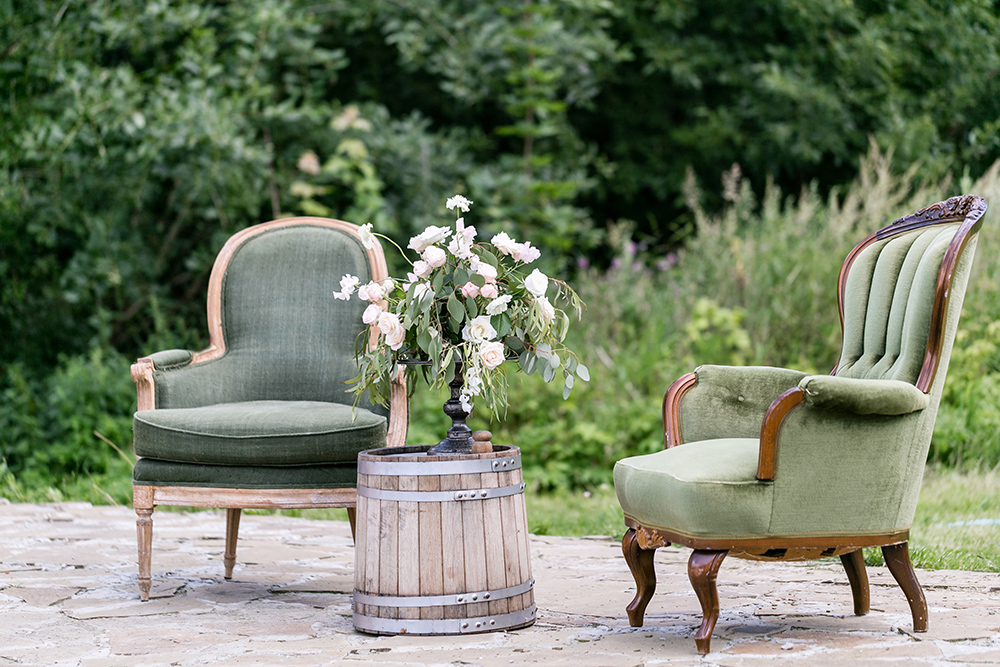 To save on expenses, you can always bring out a few of your textured and colourful living room pieces to your garden. Be it vibrant cushions, a vintage table, chairs or brass planters, doubling up makes your outdoor garden an extension of your stylish indoor space. Make sure you can easily move the items back inside in bad weather.
Refurbish an old ladder
Recycle an old ladder and use it as a decorative shelve for plants. Ladder shelves are formed by tying two ladders together at the top. Placing wooden planks across each step will provide the shelves on which lanterns, potted plants, and other outdoor decorative pieces can rest. This is essentially easy to make and very budget-friendly.
Fairy lights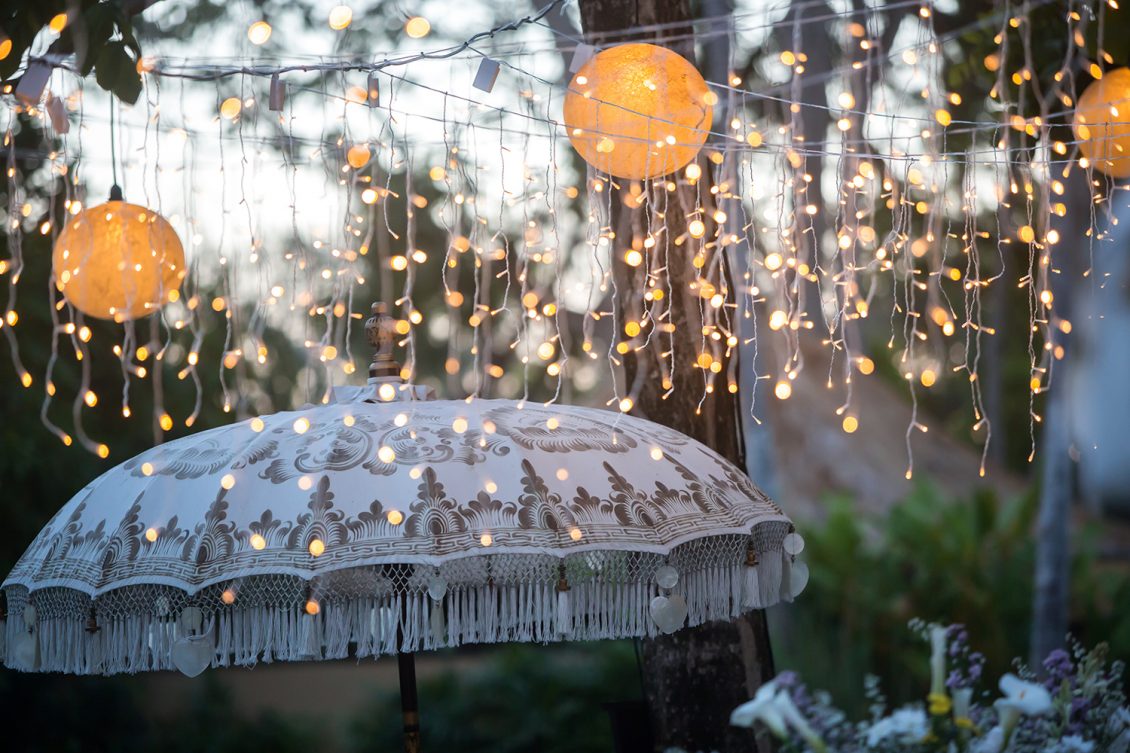 Adding fairy lights to a garden will help create a calming ambiance in the evening. Lighting stores offer solar-powered fairy lights that can be charged by the sun during the day time and cast a lovely glow over your garden by night.
Outdoor bar
If your goal is to impress your guests, there's nothing better than having a bar outside for cocktails while watching the sunset in your own garden. Look into 2nd hand furniture stores, or use your old wooden bar cart outdoors. Make sure to treat any wooden furniture that you plan to bring outdoors to help save it from the elements.
Create your own vegetable garden
If you want to be self-sufficient, then transform your garden into a sustainable space by planting a variety of seasonal vegetables. If you lack the space, start with potted herbs. It's always nice picking your own herbs while cooking by your outdoor grill.
Bring colour with plant beds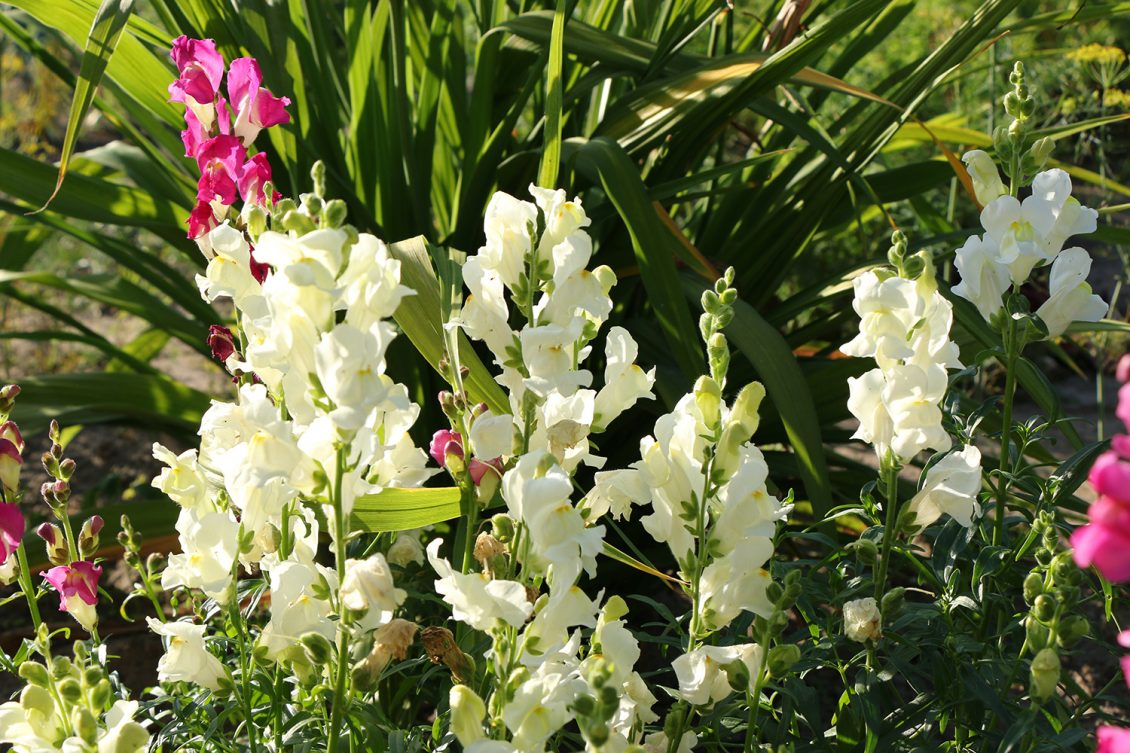 In horticulture, this points to the temporary planting of fast-growing plants into flower beds to create vibrant, seasonal displays. A tray of snapdragons, for example, will be a colourful addition to your garden and bloom into the summer. Keep them well watered in the heat and trim off any dead flower heads to keep them looking their best.
Rework that shed
If you have an unused garden shed, it's a shame to waste the extra space. Repaint it, add some pretty decorations and convert it into a summerhouse, a working studio or a playhouse for your children. It can also be used to store your garden tools for easy access.
Add a bird feeder
Even the smallest bird feeder can do wonders for your garden. Encouraging birds to eat in your backyard garden will create a positive space for them and yourself. There is nothing nicer than hearing happy birds chirping in the morning.
Paint the fences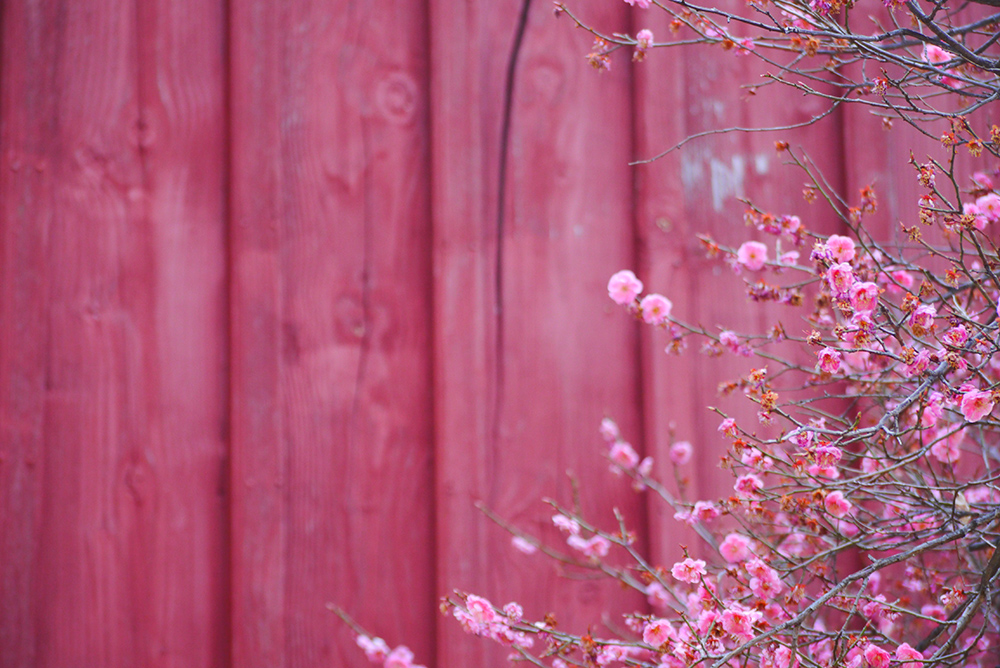 Purchase paint that is specifically used for outdoor areas. Painting your fences will add new life to your garden and will also help preserve the wood. Instead of using basic earth tones, try to work with playful colours that best reflect your mood or personality.
Tidy up with pots
Planters and pots are simple but effective ways to make your garden appear neat and well-maintained. It can add a dash of colour as well. Think about recycling your old metal pans and pots in the kitchen, plastic containers, and bottles. You can rework the look of existing pots through the use of a quick layer of spray paint.
Screen off ugly areas
If you have a garbage bin or a compost area, purchasing a screen can help mask off these areas that are not necessarily nice to look at.  Adding small screens or fences to your garden will provide access to a hidden section that holds the less attractive elements of your home.
In the end, whether you do it yourself or ask for the help of a professional, reworking your garden will benefit you and your family. Make sure it fits your budget, and that it reflects your personal style and creature comforts. A nice garden space will encourage you to spend time outdoors in your own home and take in the calming nature and fresh air that we often miss out on after working all day.