There are three reasons that explain why we're obsessed with dual-purpose furniture at the moment
Dual-purpose furniture is the perfect solution for small apartments and family homes where space is at a premium.
Furniture with two (or more) practical uses gives you more bang for your buck.
We're astounded at the innovative designers who invent and produce these very clever creations.
We've had lots of fun hunting down the best dual-purpose furniture to share with you today.  Here are 10 of our favourites:
Dog kennel x table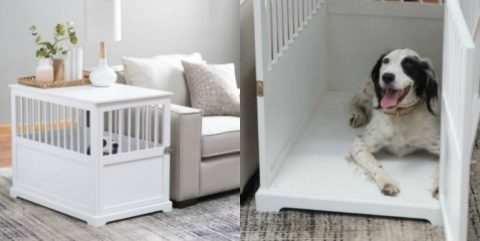 Source: ebay
A dog kennel table is the perfect solution for homeowners who are crate training their puppy in a home with limited space. Plus, those metal dog crates are ugly!  These beautifully made tables are much nicer to look at!
Radiator x mirror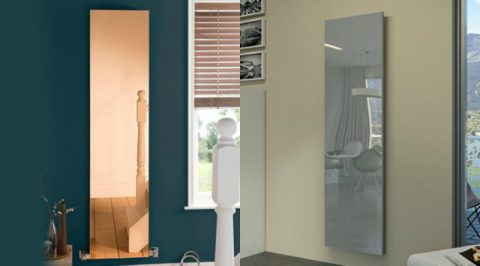 Source: Designer Radiator Showroom
Traditional radiators take up a large amount of wall space – so why not ditch them in favour of a radiator mirror instead? Plus, a radiator mirror is PERFECT for any room that's low on natural light, such as a dark hallway or small guest bedroom.
Coffee table x laptop table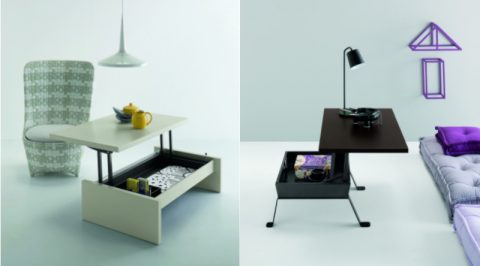 Source: John Strand
If space is at a premium in your home and you need an area to study/work, this coffee laptop table is the perfect solution. It will allow you to sit on your sofa and type on your laptop with ease.
Bed x cupboard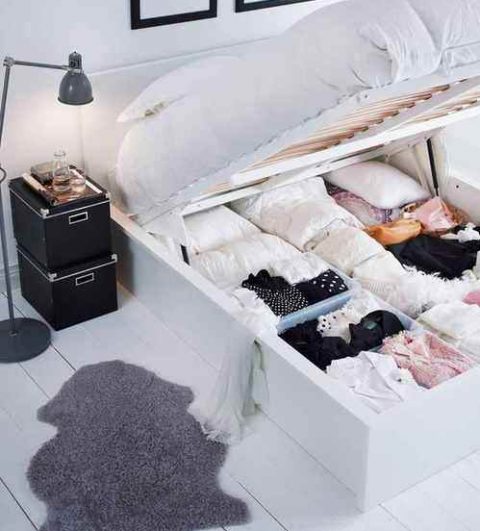 Source: IKEA via Decorating Your Small Space
Keep nighties, bed linen and spare towels tucked under your bed without using any extra space in your home!  Perfect if you don't have an airing cupboard or you can't squeeze an extra chest of drawers in your room.
Bed x desk x sofa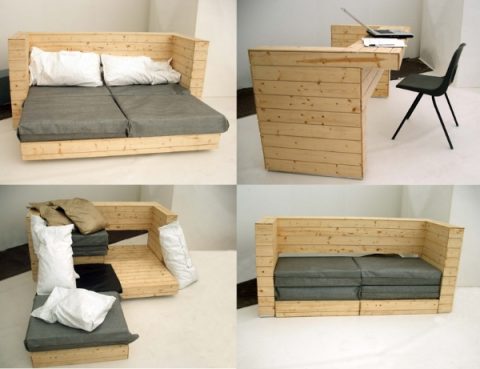 Source: Simon Brewster
The Warhol Sofa is ideal for studio apartments where space is at a premium.  This clever design can be altered into a desk, a sofa and a bed. Wow!
Sofa x bunk bed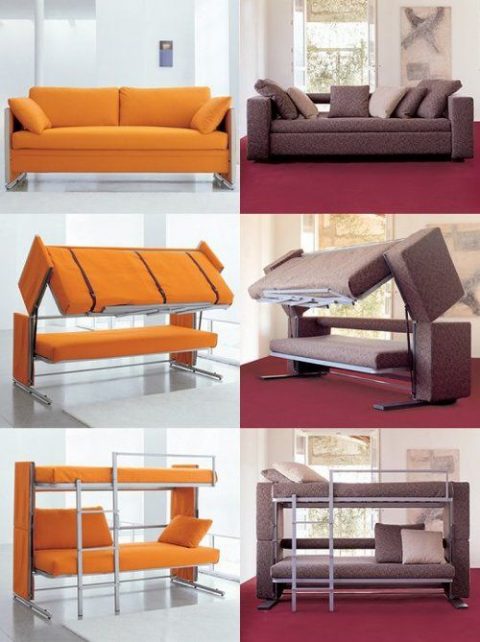 Source: Bonbon
This clever seat transforms into a set of bunk beds with ease.  How amazing is that?
Chair x bed

Source: Made
One minute it's a chic chair sat in the corner of your room and the next it's a bed for a guest!
Ottoman x bed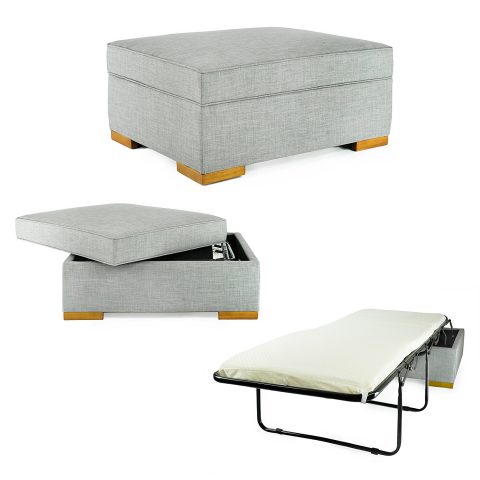 Source: Amazon.com
Who'd have guessed that the quiet, unassuming ottoman in the corner of the room pulls out into a guest bed?  Very clever.
Stairs x shoe storage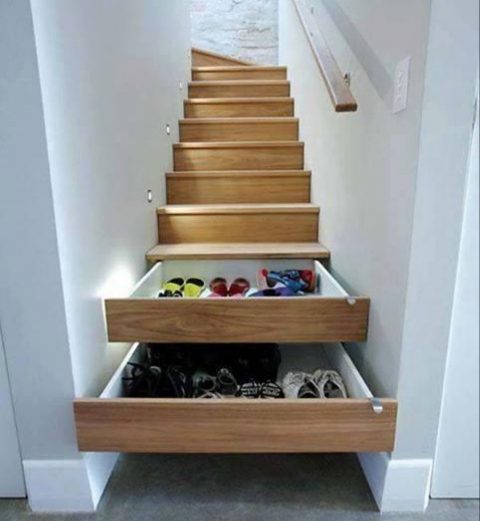 Image Source
Why not use the space under the stairs for extra storage (no, we're not talking about putting a bookshelf underneath your staircase!  We LITERALLY mean the space underneath the individual steps!)  Keep shoes out of sight and leave your hallway uncluttered with this clever hack.
Under bed storage x play area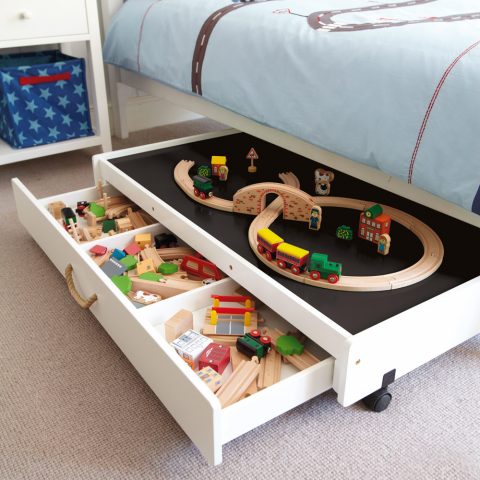 Image Source
This fantastic invention allows you to make use of unused space underneath your child's bed to store toys, blankets and clothing, PLUS the top surface provides a play table for hours of endless fun!