Many young Brits adore the idea of seeing the rest of Europe. The continent has many things to offer a young tourist, and so people find the idea of touring the region thrilling.
One of the major setbacks that young people find when they travel is that doing so can be expensive. If they hope to see the major cities in Europe, they could find that they end up spending a small fortune on their trip. It is possible to see the continent on a shoestring. Here are the cheapest ways to travel in Europe.
Use Megabus or other coaches
Many people use Megabus or other discount coach services to travel in the UK, but they forget that they can use them elsewhere. When you are booking your travel make sure, you check out the coach services in the area. Travelling by coach means that you get to see much more of the country in which you are staying. You can even take a tour of cities by coach and stay in a different place every night. In the UK, you can get coach tickets from as little as £1 per journey. Look at similar prices in Europe so that you can keep the cost of your journey down.
Download travel guide apps
When you are travelling in a foreign land, you need a travel guide. Google Maps is the easiest travel app in the world, but there are other travel guides that you should consider. Rather than wasting money on travel books or going on tours, you can guide yourself using a helpful travel app. Get the app that is specific to the country in which you are staying. You can use the app whilst in the country. There are many free apps for smartphones that will be ideal, so long as you don't mind the odd pop-up ad.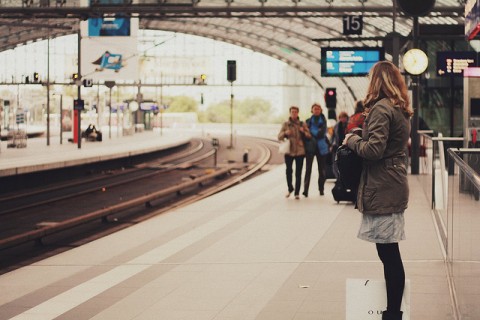 Get the best currency conversion
When you are exchanging your pounds to euros, it is important that you get the best exchange rates. Many people exchange their money at the first place they come to, but you must not do this. Instead, make sure that you shop around for your international currency exchange. Some exchange services will give a better rate than others, and so you could save yourself loads of money for your holiday.
Try sofa-surfing
Sofa-surfing is a trend among young tourists. When you sofa-surf, you sleep on somebody's sofa, rather than paying for a hotel for the night. That means that you don't have to worry about paying for an expensive hotel when you go on holiday. There are many obvious drawbacks to sofa-surfing, but the main one is that it can be dangerous. If you are planning to sofa-surf, you should make sure that you don't travel alone. Being alone in a stranger's home is dangerous. Make sure that you always let somebody know where you are and keep your phone on you at all times. You can find people who are offering their sofas to tourists online in forums.
Get an off-peak train ticket
When you are visiting Europe, you can get an off-peak train ticket so that you can see the sights. Train travel tends to be expensive at peak times, but you can save loads of money if you avoid paying peak prices. Book your tickets online before you leave for your trip. That way you will have a plan of action in place before you go on holiday. You can buy train tickets at the train station, but they will be expensive. Make sure that you read the terms and conditions of your off-peak ticket so that you know when you can travel.