Here is a quick guide on how to make the entrance area to your business attractive to customers.
Creating a memorable entrance is vital for your business; it welcomes guests, customers, and clients alike to your business and can create a lasting impression for years to come by setting the tone for the experience they'll have while they're on your property.
An entrance that's been properly designed by commercial landscapers can also keep you in your neighbourhoods good books by adding to the community's collective curb appeal, not to mention potentially increasing property value should you wish to sell up in the future.
With all that in mind, here's a guide to some of the current trends in landscape design that you can channel into creating a memorable entrance for your business.
Go Bespoke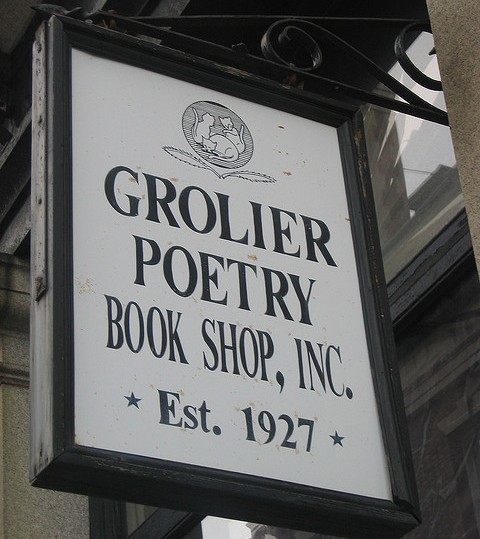 There are plenty of shortcuts to take when designing and installing your entrance landscape, and many business owners choose off the shelf designs as they're cheaper and often quicker to install, but the result is decidedly generic and forgettable – so who could blame potential customers or clients for not taking a second look as they go past?
A bespoke entryway design might involve a bigger upfront cost, but the potential increase in sales generated by making your business stand out amongst the crowd will be more than worth it.
If you already have business premises set up then the existing signage will probably dictate the design of that space because, in most cases, the sign is a permanent fixture.
If the current sign is modern and sleek, the plants you choose and the overall design of the space should follow suit. A large-scale sign demands a landscape backdrop that can support its size, and not feel dwarfed.
You should also consider visibility when choosing plants to complement existing signage, ensuring that as plants grow they're not going to block vital information or branding.
With this in mind, you should also choose relatively low-maintenance and slower growing varieties otherwise you're going to be constantly paying for its upkeep.
Native plants are a hardy, natural looking choice as they'll blend with the environment and are adapted to your region's climate, so they require less care to thrive.
Pops of Colour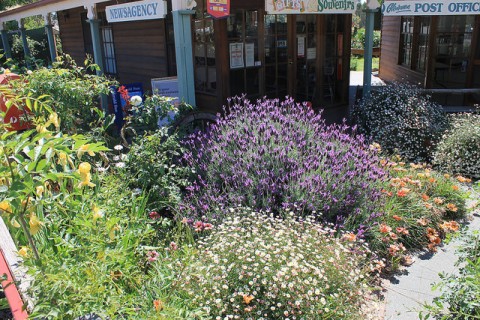 As a retaliation to the sleek and minimalist landscape design favoured during the 80s and 90s, today colour is very much a la mode in landscape design – in particular natural looking wildflower areas rather than regimented planted beds.
Colour will naturally draw the eye of those walking or driving past, and potentially attract more business through the door. When selecting landscape flowers, it's vital to pay attention to bloom time and growth pattern — and of course, the plants' sunlight and soil needs.
If your entrance receives full sun exposure, select plants that thrive in that environment, otherwise you'll be regularly spending money on replacing them.
Bloom time is important because you want an ongoing show of colour, beginning in spring and lasting through fall – so chose different varieties of flower that will bloom at different times, and create an entrance that will change with the seasons, without the effort of re-planting.
Finally, choose plants with various growing heights to add interest – as opposed to the monotone feel you'll get with a landscape bed only featuring one type of flower and a single sightline.