There are already millions of professionals each day that work from home and as communications technology become more advanced, there will be little reason for many people to continue commuting.
The result will be the telecommute, and the prospect of working from home comes with its own set of drawbacks. For one, it will be much easier to work from a home office, but freeing up an existing room for this purpose is not always convenient.
This has led many people to consider the option of building an office right in their garden. This way no room in the house is sacrificed and there will even be some privacy and tranquillity. This project can be done on any scale from the construction of a large fancy structure from a specialist company to a DIY project that fits perfectly in a corner and within your budget.
How Big Can a Garden Office Be?
How big do you need? There are no rules about this. But if it covers more than half your garden it will look a little overbearing. Furthermore, if you hope to avoid planning permission, there will be some size restrictions.
The height of the eaves can't surpass 2.5m.
Overall height can't exceed 3m unless it is situated within a 2m boundary, in which case the height limit is 2.5.
Choosing the location will be another important consideration. If it will be built within 5 meters of your home and cover more than 10 meters square, it will be considered an extension of your home and listed as a permissible development by your local building authority. If you already have such a development on your property, this could be a problem.
Design Practicalities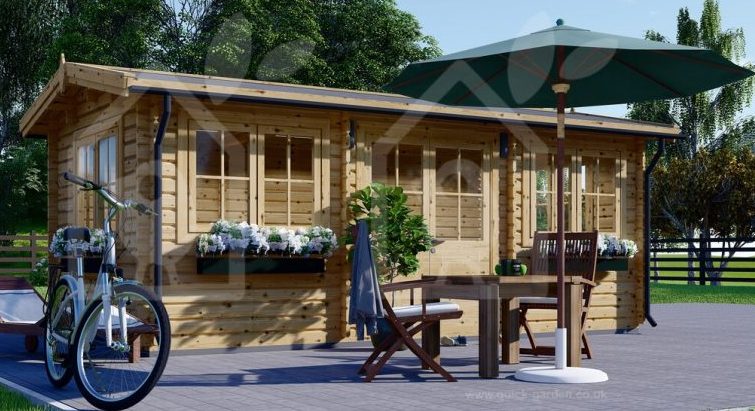 As you are planning, consider that there will be foot traffic coming to and from the house. Create a suitable path to keep the grass from becoming a mud bath. Tall trees and shrubs will also afford you some privacy so consider how that would work for you and your neighbours.
Neighbours must be considered in this project. If you build to close to their property or in a way that your office blocks light or overlooks their property, they could be understandably troubled with your work.
The best way to avoid any such issues will be to take the matter up with your local authority's planning department. They will often ask you to draw up a scaled sketch of your project in relation to your property and the neighbour's property for consideration. You will typically get your answer back within two weeks.
Because they are listed as "temporary structures" a timber cabin will not be restricted by building regulations. If you have a large garden, try to get your office to face south. Take your time to think about what you would like to include, skylights, workspaces and a bathroom are all suitable options.
How to Secure a Garden Office
One thing to be mindful of is security. A potential robber may find that your garden room makes an easier target to be ransacked then your home. Here are some tips on keeping your property and garden office safe from attacks.
– Install PIR lights and alarms to detect movements.
– Purchase a metal security casing for your PC and other valuable items and secure them to the wall.
– A gravel path to the main building can be a partial deterrent.
– Make sure that all your doors and windows are fitted with locks up to par with insurer's standards. (BS 3621 is usually cited).
Choosing a Garden Building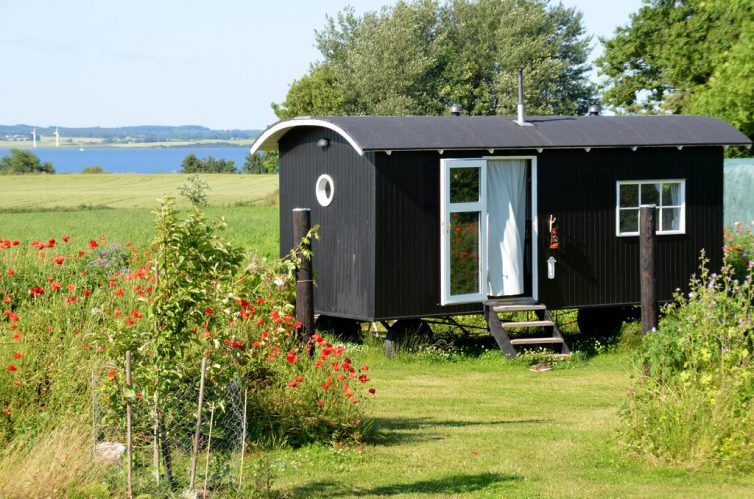 Timber clad buildings are always a popular choice because they can match a modern and traditional style home perfectly. Take a look at Quick Garden LTD for your perfect solution. To make things easier on maintenance, get the thermally modified wood for. This does cost a little more at the beginning, but the alternative is to treat your regular cladding with proper preservatives every few years.
A brick and mortar structure will cost even less maintenance but will also add to the overall construction costs.
Furthermore, you can take a look over the extensive selection of shepherd's huts, canvas tents and even caravans that make excellent weather-proof structures and are highly suitable for office work.
How Much Does a Garden Office Cost?
This will all depend on the type of office you select as well as the size, type of materials and labour you choose to work with. A small DIY option that is reconstructed may cost as little as £1200 for a 3X3m cabin with insulation. But if you hope to have something constructed for your specific needs that include heating, full insulation, glazing, proper wiring and more, you will have to spend upwards of £37,000.
As a guide: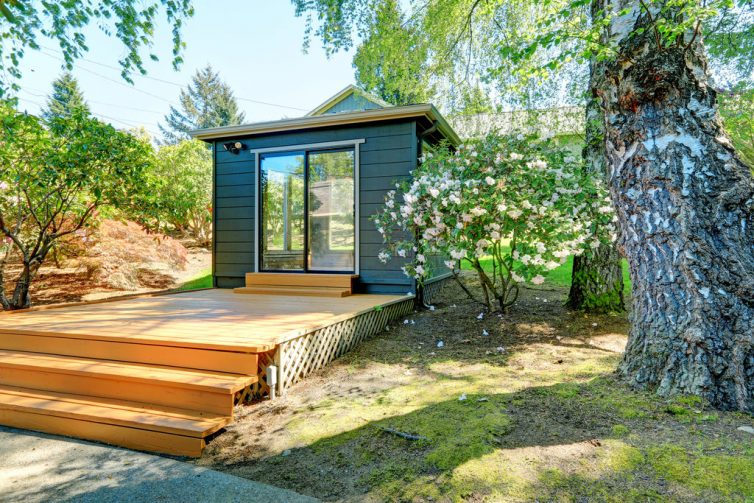 Cabin Style
Softwood tongue-and-groove boards can be connected without nails or screws and create the perfectly pitched roof. There are only a few fixings for holding roof and floor structure's and the rest locks together like a puzzle. The entire thing will be up in a couple of days. You can find some suitable options from B&Q that start at £2000. Garden affairs offer a 3X3m option with a wide range of window and door styles for £4700.
Modular
These are basically like a small home featuring fully insulated softwood clad walls and plasterboard on the inside. These are also very easy to set up in little time and feature doors and windows with Pilkington K double glazed units. You can find anything from 7.2 to a 19.8m² full equipped with wiring, phone connections and insulation.
Timber Frame
If you have the resources, you can find the ultimate timber-framed hideaway. You will also be able to select between rendered or weather-boarded panels, roofing tiles, oak frames or a thatched roof.  10x15ft–20x15ft offices form Courtyard designs include, high security locking, double glazing, lighting, wiring and insulation.
How to Heat and Insulate Your Garden Office?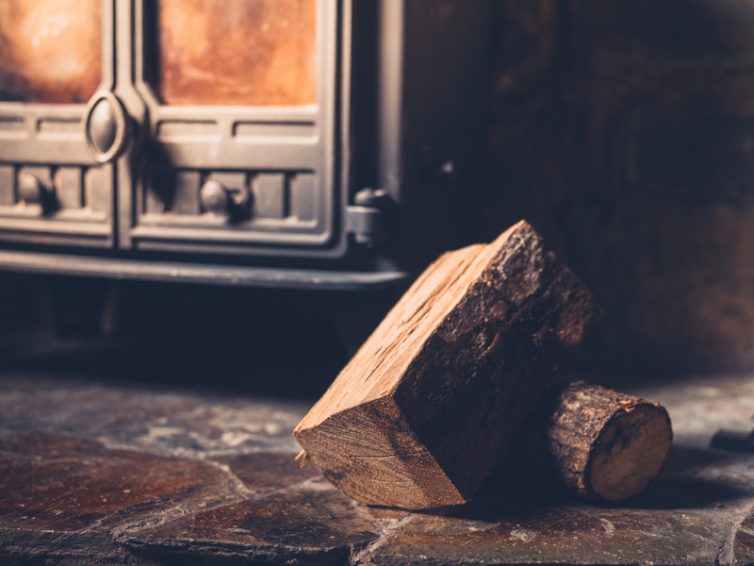 It will be very unpleasant to try working in a cold and draughty office, so when selecting your insulation options consider this to be an extension of your home. Some of the simpler version will need an insulation solution to be formulated. Of course, the higher-end options on the market typically come with insulation already integrated into the design plan.
It will also be important to include double glazing and a well-insulated door as this will increase the insulation and energy efficiency of your office.
You will need to hook up electricity so adding electric heating under the floor or in a radiator system is a good idea. But, these options are also going to be considerably expensive. It might be cheaper in the short term and long term to have your space heated with a wood-burning stove and use your cash to improve the insulation