Chrome and stainless steel models are undoubtedly the most frequently sold door handles in recent years, but this trend may just be starting to turn with an increase in demand for bolder finishes such as copper and black door handles.

If you are looking to sell your home then it's a great idea to consider current trends, but for your own home why not think outside the box and really choose the best handles to complement your interior?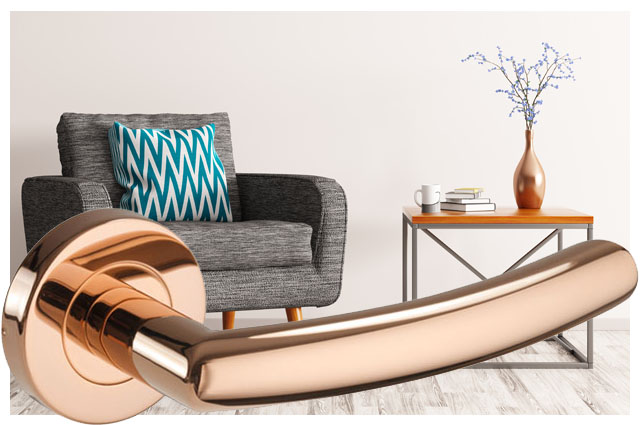 Consider your colour scheme and the contours of your room. If your home has any character features such as wooden beams, why not try to replicate this in your door hardware to bring a sense of unity to your home.
Copper works fantastically well when used within industrial-style properties, or in conjunction with light wood finishes. If on the other hand you have a monochrome home, you may wish to introduce black handles to feature this striking theme.
Similarly, it is important to consider the shapes within your space to create a uniform look. Door handles come in a range of profiles from striking rectangular designs on square rose, to dramatic wave shaped levers on a circular rose to create a soft finish in your space.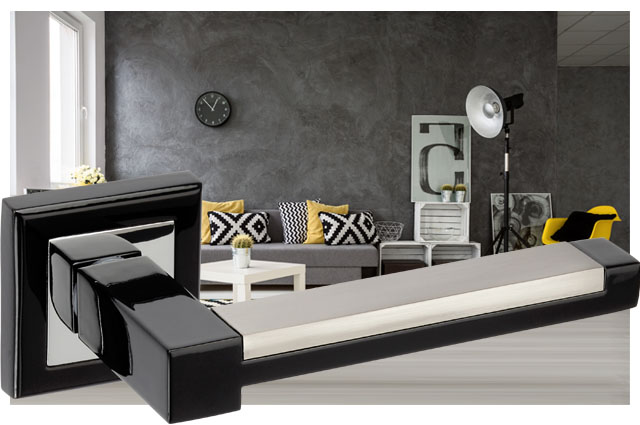 Stainless steel or chrome door handles are a great choice for those looking to create a neutral ambience within your space, but should you choose a satin or polished finish model?
Satin stainless steel offers a contemporary and low maintenance solution to any interior, while polished models inject a touch of luxury to any space.
For those who really can't decide there are a vast selection of duo finish models on the market, which showcase both of these fabulous finishes to offer a subtle texture to the handles and help when coordinating with satin and polished finish accessories throughout the home.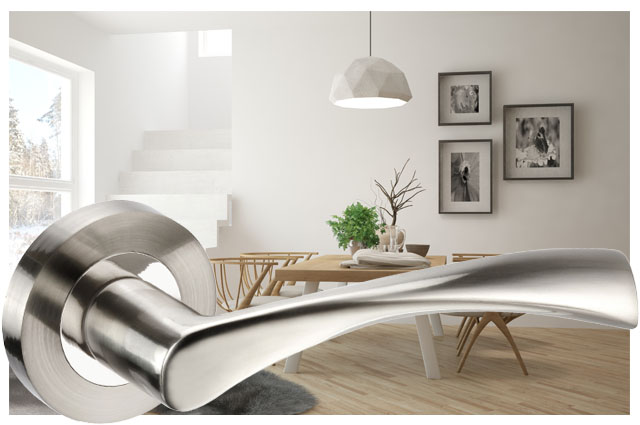 Finally, it is worth considering your accessories. Although they will not be the focal point on your door, it is important to ensure they offset your handles.
It goes without saying that if you have chosen polished stainless steel or chrome door handles, you are likely to select hinges to match. If however you have chosen a dual finish model, it is worth considering which finish you wish to feature more prominently throughout your home, in order to achieve a harmonious appearance.
£50 Giveaway
In conjunction with Handle King Hardware we're running a fantastic competition offering one lucky reader the opportunity to win a £50 voucher to spend on their website: www.handleking.co.uk.
Entries can be made via the Rafflecopter widget shown below. All entries must be submitted before midnight on 06/04/2018 when the competition closes, after which the winner will be randomly selected and announced here!
The winner of the £50 Handle King Hardware voucher has been announced. Congratulations Natalie Crossan. Thank you to all the other contestants for entering. Good news! Handle King are offering 5% off all orders using discount code "SOUTHWEST5"