Got a small bathroom you'd love to transform into a wet room? We're here to help!
Read on for our top tips on creating a wet room design for a small space.
Why choose a wet room?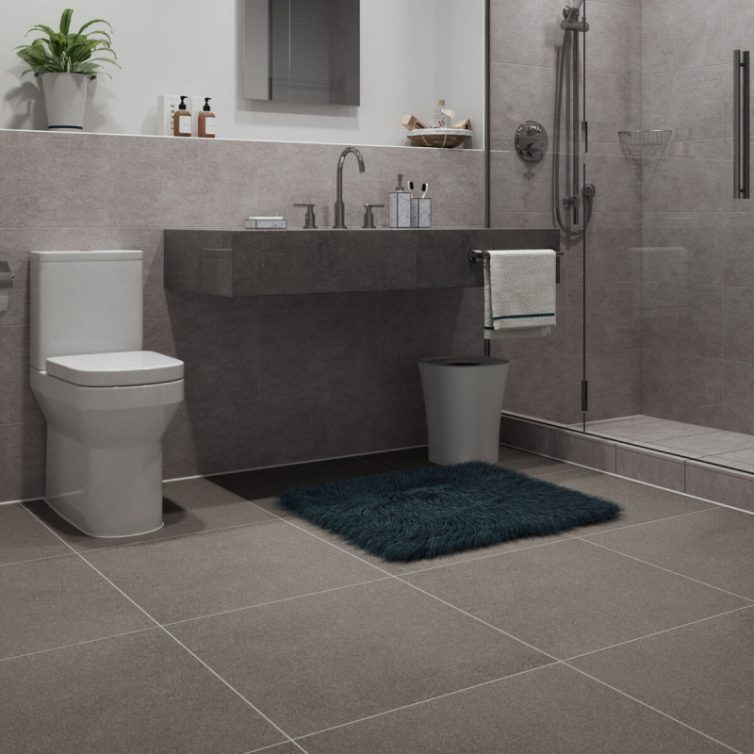 In recent years, the wet room has become the ultimate goal for many small bathrooms, with tools now more readily available to make the dream a reality. Often considered a premium option for the home, they not only add value to your property but provide a luxurious feel for anyone living there, too.
The minimalist nature of a wet room means most bathrooms can be transformed into a wet room even if it's on the small side. In fact, without baths and shower trays to contend with, you can actually save space.
This streamlined approach to your bathroom also means it's easier to keep things clean, and that can't be a bad thing.
Your wet room layout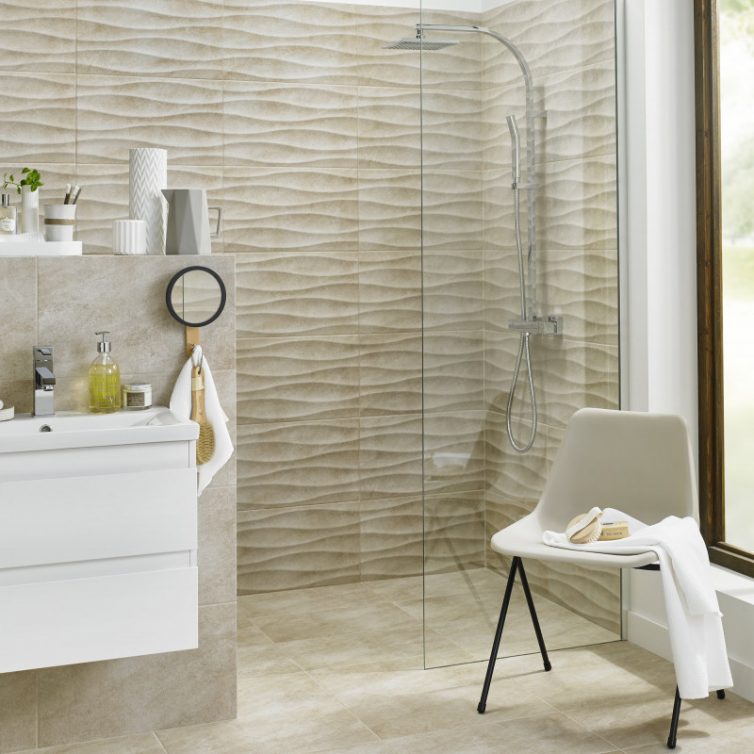 We'd always recommend getting an experienced professional in for any wet room project, but, before you do, be sure to spend some time planning your layout. Working with a small space can be tricky, so it pays to put time into the planning stage.
Wet room fittings
As well as deciding where the shower, toilet, and sink should go in your wet room, be sure to consider things like shelving and storage too. Often you can build these into your design, making the most of the space available.
The beauty of having a wet room means things like shower guards aren't always a necessity. However, if you're working with a super small space, a guard might not be a bad idea to minimise water splashing on to other fittings in the room. Making use of alcoves and corners are a great option for creating natural partitions around the shower area.
Getting technical with wet rooms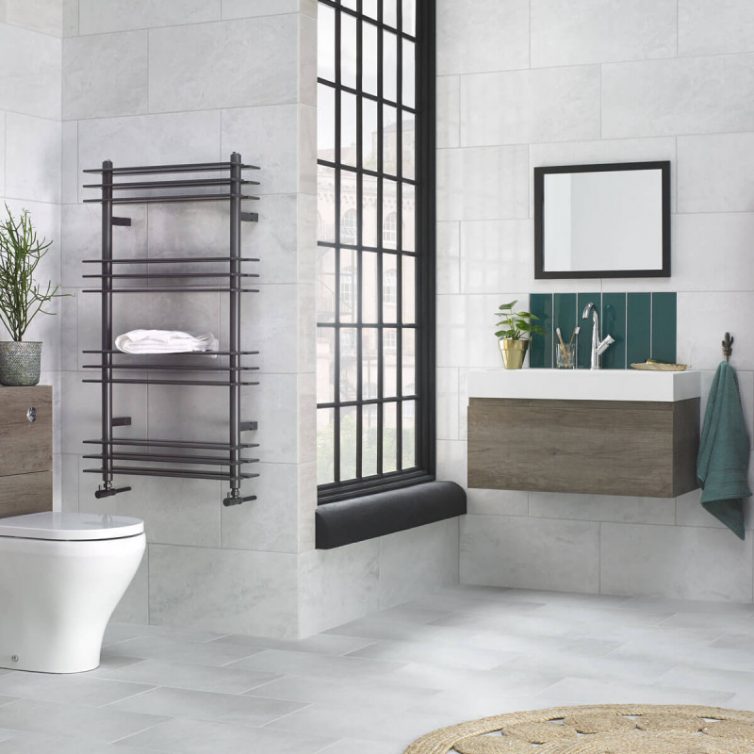 Again, we'd recommend seeking advice from a professional when it comes to creating your wet room, but here are some areas to consider before you get to that stage.
Wet room drainage
Ensuring your wet room has proper drainage is essential, and we're not just talking about plugholes. You'll need to add a gradient to your shower floor so water can easily reach the drain. There are a few options available for this including creating a secondary floor made from wood or using a sloping shower tray former – both of which can be tiled over for the finished wet room look.
Making things waterproof
Another essential is ensuring things are watertight throughout the room. The floor and lower sections of the wall will need to be primed and covered with a waterproof membrane before tiling. Creating a natural 'lip' around your shower area will reduce the risk of overflowing water too.
Tiles & underfloor heating
If budget allows, it's definitely worth considering adding underfloor heating below your floor tiles. This will encourage the floor to dry more quickly and keep things cosy during colder seasons.
Porcelain tiles in wet rooms are one of the most popular choices as they're non-porous and hard wearing – the perfect combo for any moisture prone room. Porcelain tiles come in a range of designs and patterns too, so you can easily create a look you love.
Small wet room designs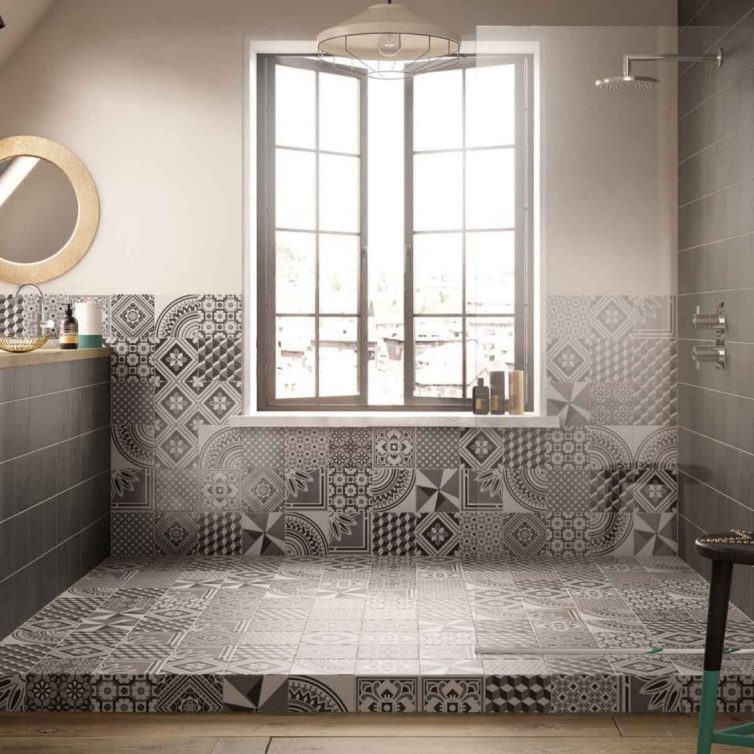 This is the fun bit! Choosing the look and feel of your wet room interior is entirely down to you and your style. If you're working with a small wet room, there's a few tips and tricks you can consider for creating visually open space without compromising on design.
Monochrome styling
Working with white in small spaces really opens up the room making it feel more spacious and airy. If you're worried about using white all over, try balancing things out with black or grey accessories. Matt black taps, handles, and even ladder radiators will give you a super stylish and on-trend monochrome finish.
To take your monochrome wet room to the next level, opt for black grout instead for white. This contemporary look works great with white metro tiles laid in a brick or block pattern.
Make a feature wall
Busy patterns have the potential to overwhelm small spaces, but when used sparingly in the right places, they can make a statement focal point. We love geometric tile patterns around the shower area as they work hard to draw the eye towards the best feature of the room and make the whole space feel less cramped overall.
Natural effect tiles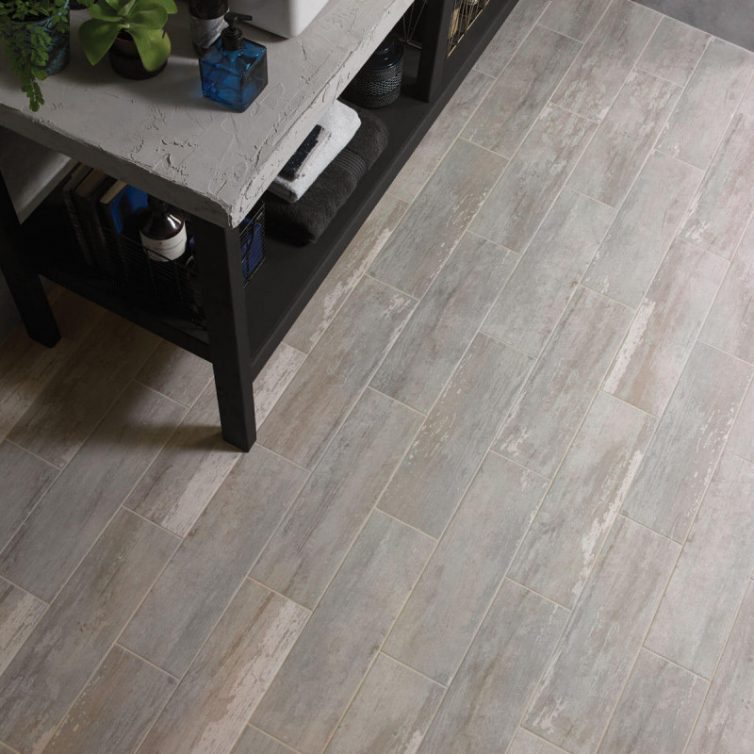 Stone and wood surfaces offer a more premium finish and, because of this, are often found in hotels and spas. The cheaper and more practical option for homes are stone and wood effect porcelain tiles. From hexagon marble to distressed wood, you can have a look you love, safe in the knowledge it's a practical choice for your wet room and won't cost a fortune – especially if you're working with a small space.