Lagom was first talked about in 2017 with many trying to claim that this interior trend could be considered 'the new Hygge'. While Hygge usually lends itself to an abundance of blankets and cosy qualities, Lagom translates to 'not too much, not too little'. It's a way of blending comfort and minimalism, creating a space that welcomes people into your home and that you enjoy spending time in without too much clutter.
Lagom could be considered more of an eco-friendly take on the concept of comfort, with an emphasis on natural features such as wood and exposed metal in furniture and general decor. It also adopts a minimalist colour scheme of millennial pinks and whites.
How to introduce Lagom into your home
Follow these tips and embrace the concept of Lagom in your everyday life.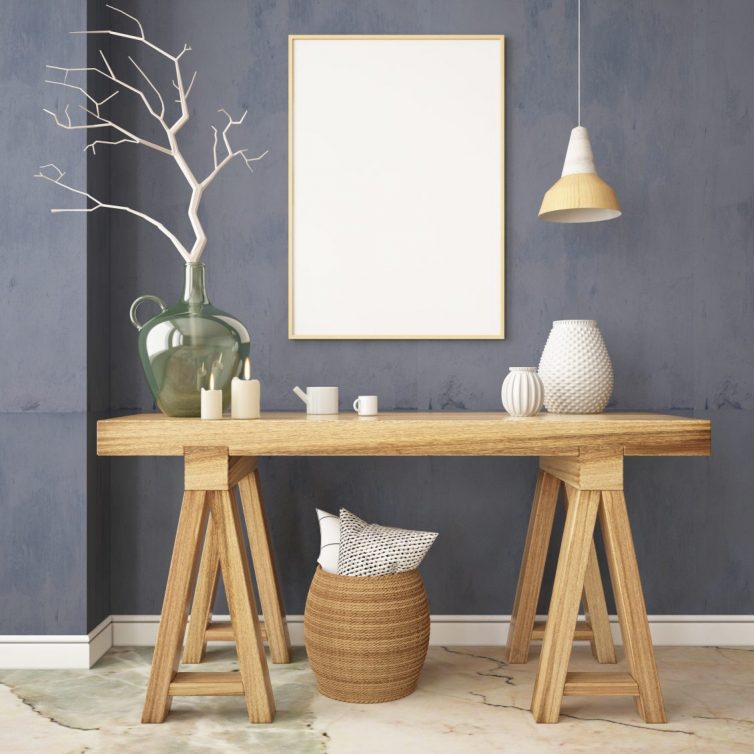 Declutter
The first step is to remove anything unessential in your space. Clear shelves of clutter that gathers dust, ensure everything has a home and clear the room of imposing furniture or decorative features. To embrace Lagom you need a clean slate. Consider hiring out a storage unit to house those items you want to remove from your home but aren't quite ready to part with. You'll find storage units up and down the country from the likes of Cubic Storage down in Southampton to locally owned providers in Scotland.
Upcycle
Lagom embraces the idea of reusing and recycling. Consider upcycling that tired coffee table instead of buying a new one – all you need is a sanding tool and some paint to give it a whole new look.
Choose sustainable brands where you can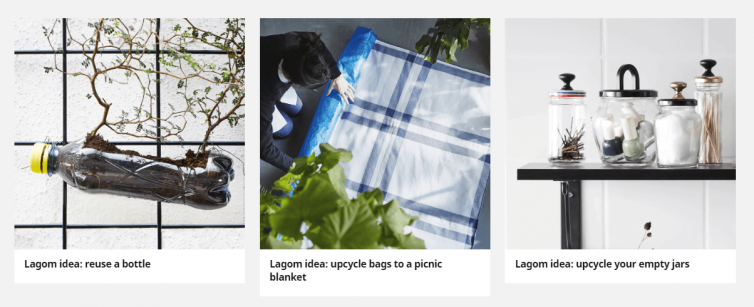 Consider looking further afield when buying new items for your home and look for brands that actively promote sustainability and factor it into their designs or working ethos. Ikea may not be a brand you immediately associate with sustainable living but their campaign on Lagom put the Swedish brand forward as an expert on the matter. The Live Lagom campaign encouraged people to save energy, find alternatives to single-use products and find ways to upcycle Ikea products and everyday items around the home.
Focus on statement furniture
When introducing Lagom into your home and decorating while inspired by the theme, place the focus on your furniture and let it do all the work. A statement sofa and chair or an investment dining table should steal the show, while the rest of the room remains fairly neutral and clean.
Embrace Nordic neutrals
Introduce some calming Scandi colours into your setting with a blend of blush pinks, against rich navies and neutral creams. Avoid featuring too many jarring prints – sophisticated stripes and geometric shapes are good choices for that clean, minimalist vibe. Feature these colours and prints around exposed woods and whitewashed furniture and you're well on your way to Lagom living.
Feature natural materials
Rustic wooden legs on a brightly coloured sofa or stone effect flooring bring the natural world inside. Don't be afraid to take advantage of the house plant trend that won't seem to give up and pick up some new green friends to feature around your home. A trailing plant on a bookshelf or a large potted plant in a soft wicker basket allows you to bring a little outside, in – all while creating a charming and calming environment.
Take on these tips and enjoy a little Lagom in your home, fully embracing the concept of 'not too much and not too little' when it comes to all things comfy and cosy.