It'll soon be time to deck the halls with boughs of holly and truss up the tree with tinsel.  Are you struggling to choose a decorating theme this year?

If so, we have inspiration a-plenty below; ideas that are perfect for all homes, whether you live in a glorious Georgian mansion or a tiny two-up two-down.
1. Traditional Green and Red
You can't beat a traditional theme.  Opt for a colour palette of berry reds and dark evergreens for a warm, rich and nostalgic feel.  While decorating, select heritage fabrics, tartan prints and appropriately seasonal motifs (such as bells, candles, holly etc).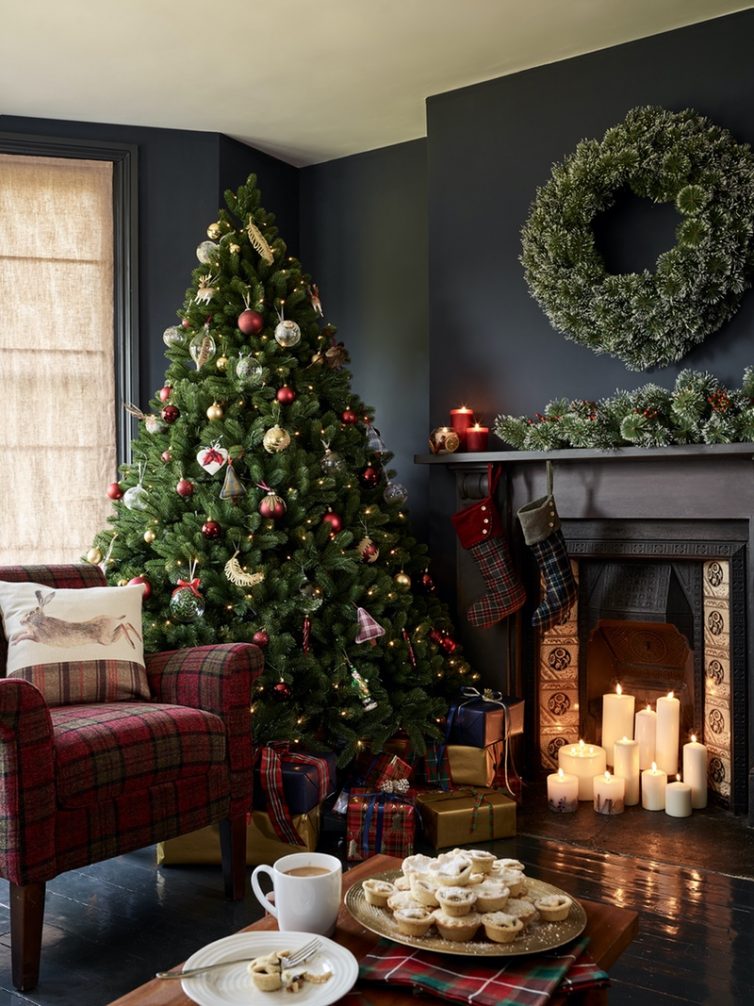 Invite the outside in with an abundance of greenery; this will add real Christmas charm into your home.  You can either choose fake foliage (many department stores carry these nowadays), rustle up a garland from a nearby fir tree, or buy one from your local garden centre.  Intertwine garlands and wreaths with twinkling fairy lights for a truly magical feel.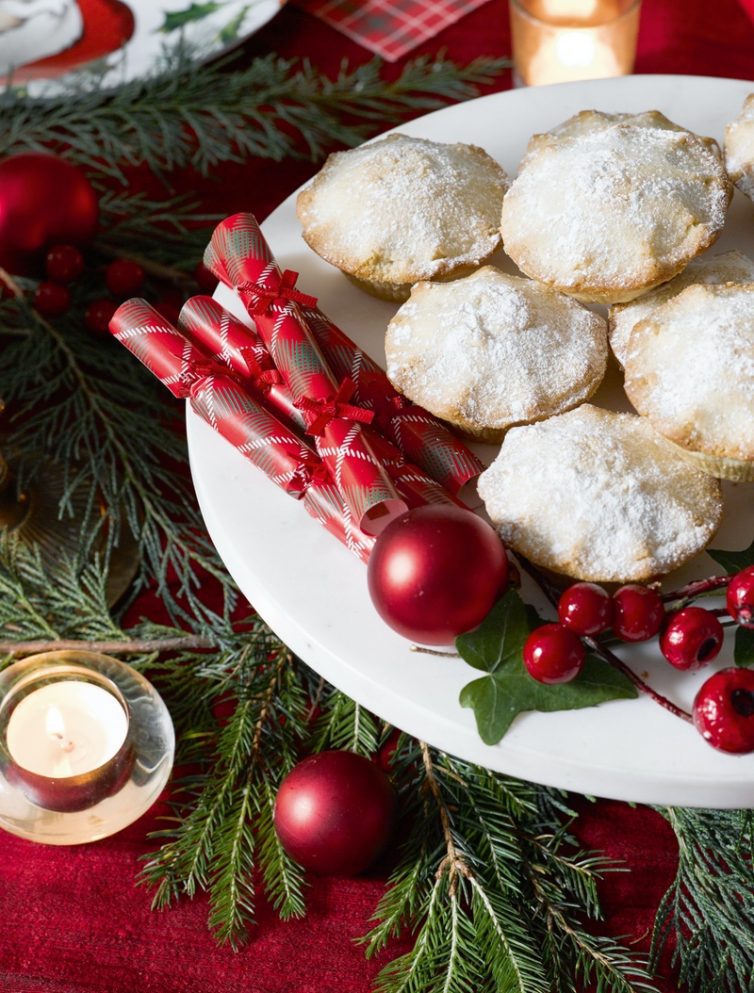 Add an extra oomph of cosiness to your home by opting for soft furnishings to suit the season.  Choose thick velvety fabrics, plump cable-knit cushions and chunky blankets in coordinating Christmassy colours.  Add that final festive touch by hanging personalised stockings on the fireplace.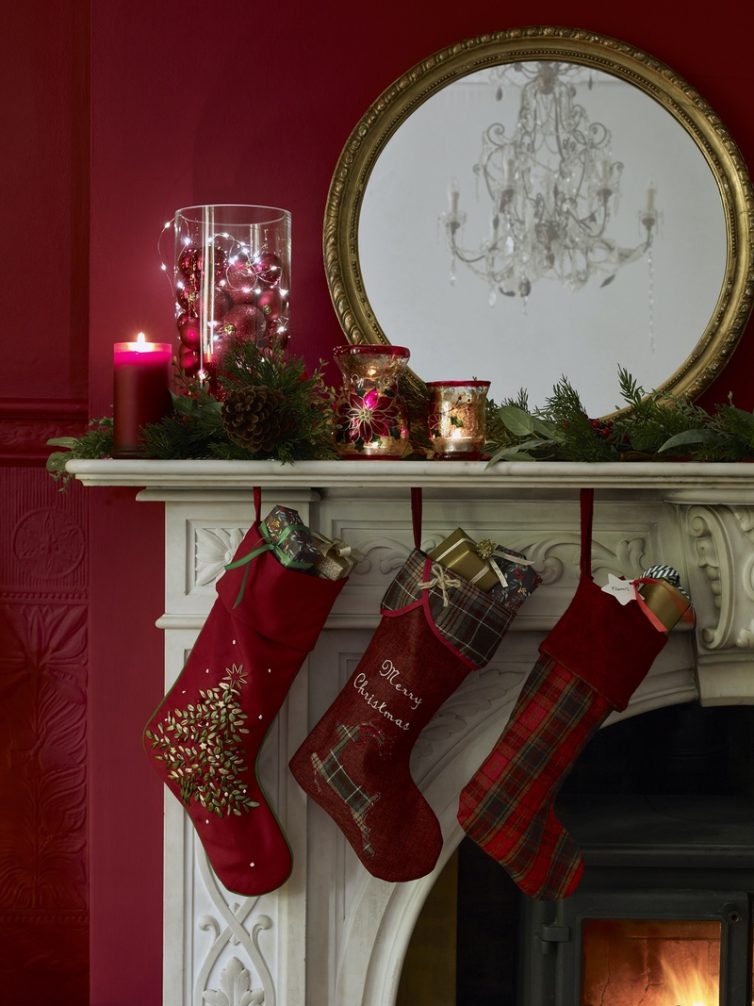 DIY tip:  For a quick and easy traditional decoration, stuff several oranges with cloves, wrap in red and green ribbons and suspend from your window.  How very festive!
2.  Modern Cosy with a Rustic Twist:
Well-suited to a cabin in the woods, but equally accessible for a city dwelling, the rustic feel can be achieved by incorporating natural accents into your home.  Think chunky wooden accessories, centrepieces created from pine cones and elegant displays formed from branches and bark.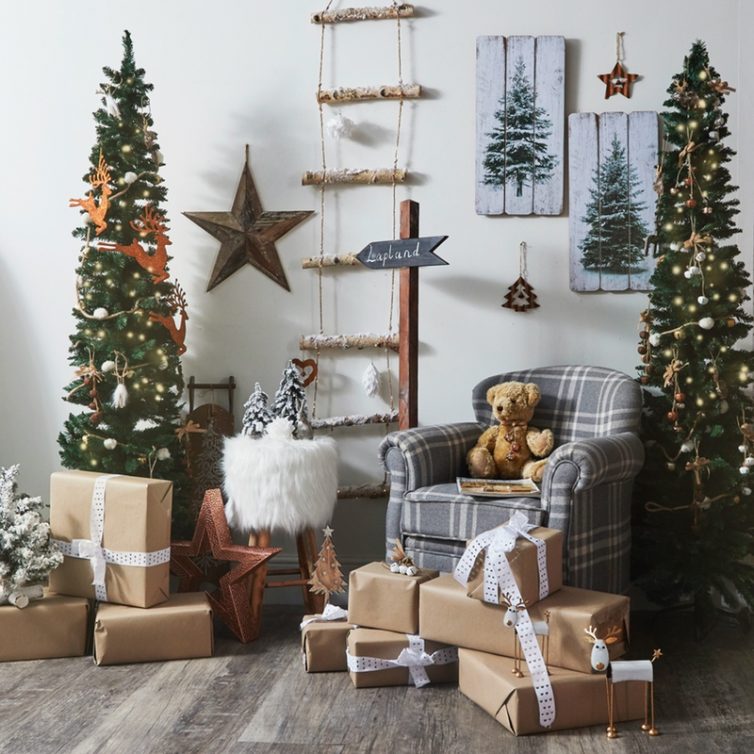 To achieve this style, shun anything plastic.  Instead, look for pieces made from natural materials, such as wood and stone.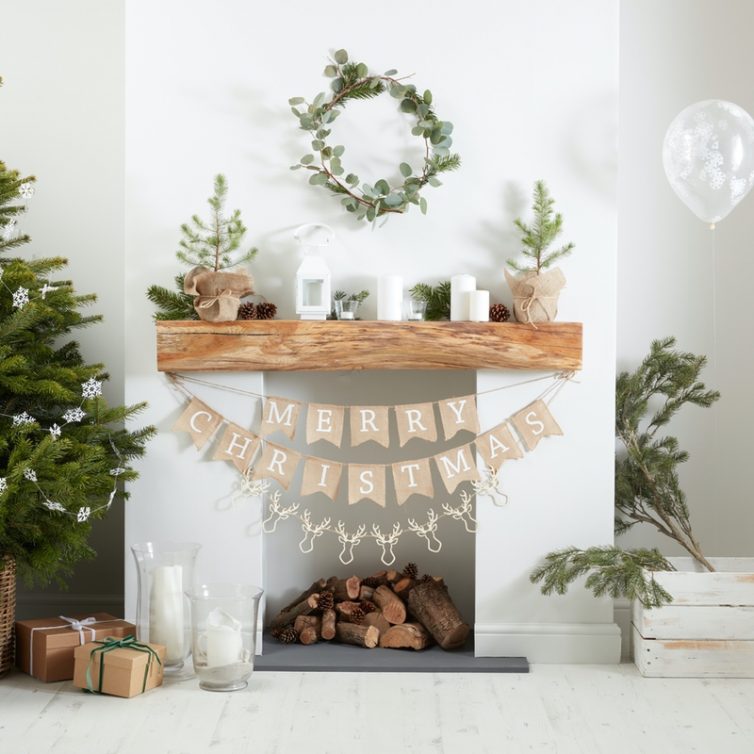 Largely stick to a palette of with neutral colours, such as cream, beige and white, but don't be afraid of adding gold to add a touch of festive warmth.   Finally, look around to find decorations finished with natural textiles, such as burlap, hessian and jute.
DIY tip:  Handmade ornaments for your tree using pinecones, wood, corks and feathers.
3.  Glitzy Gold:
Create an indulgent mood by decorating with gold on gold.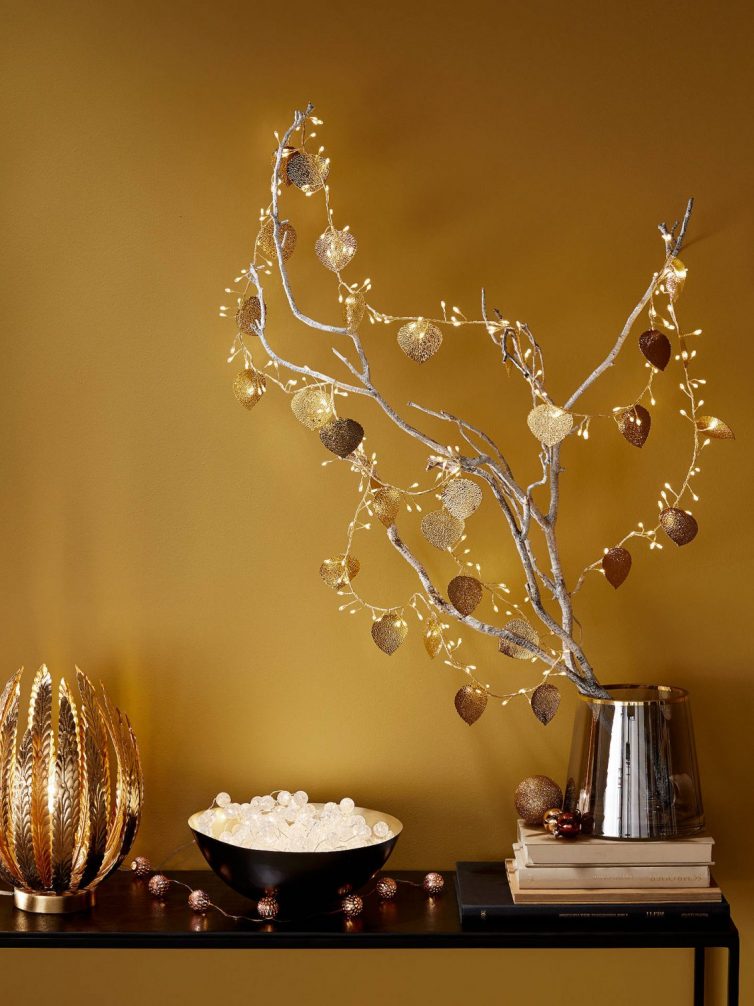 Pair champagne, gold and other warm metallic tones with glittering tinsel and twinkling lights for a beautiful and opulent feel.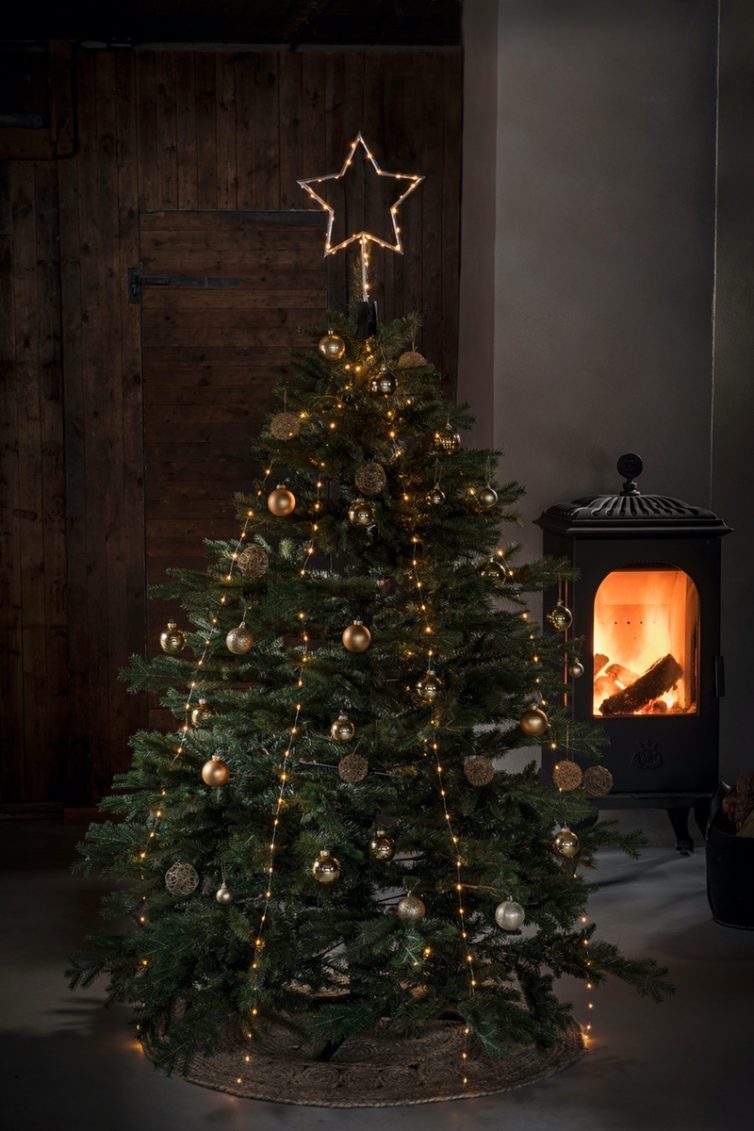 The gold-on-gold scheme works well when offset with light cream, dusky pinks or rich maroon/masala colours.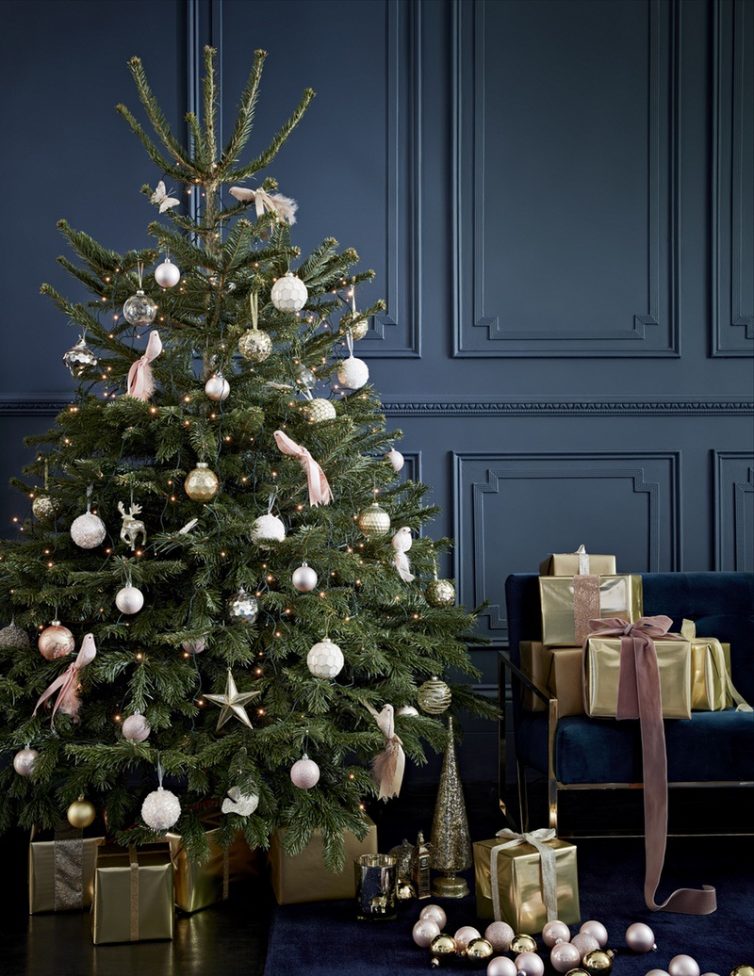 DIY tip:  If you're entertaining guests this Christmas, start collecting pine cones now.  Spray them with gold paint, they make wonderful name card holders for the table.
4.  Merry and Bright:
Fill your home with this season's trendiest tones in a cacophony of clashing colours.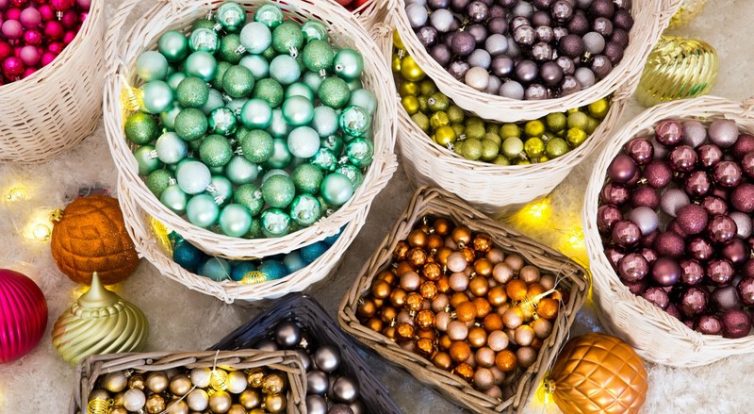 Your tree ornaments should twinkle with glitter, and don't be afraid to throw in in a few show-stopping pieces with a twist too.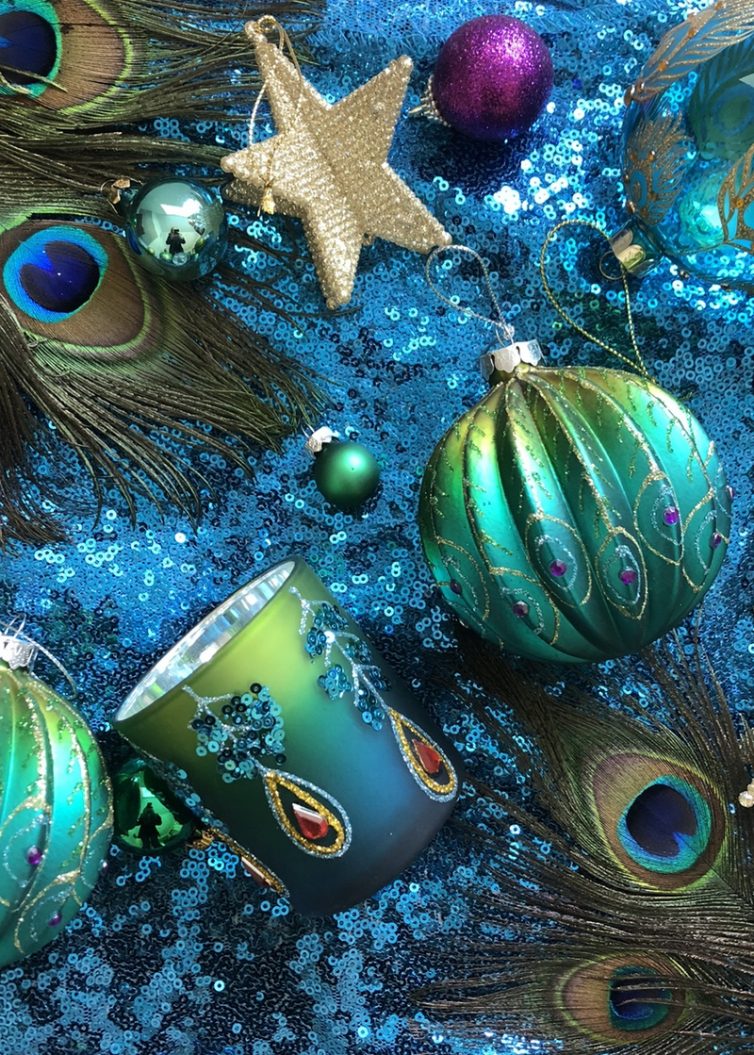 Fairytale themes, exotic animals and woodland critters are prevalent this year; look for anything that's so bad, it's good.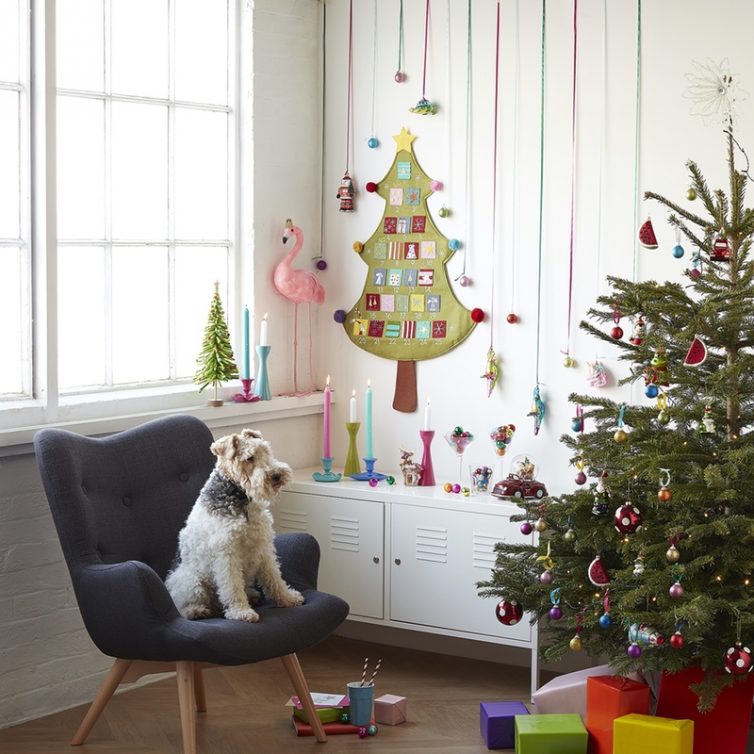 There's only one rule with this theme: the more kitsch the better.