Last week, paint retailing giant Dulux announced their Colour of the Year for 2020. To mark the new decade, the company chose a shade that sits somewhere between blue, green and grey named 'Tranquil Dawn.'

From their press release:
As 2020 is the start of a new decade, it's a fresh start. A new dawn. In an increasingly hectic and digital world, there is a desire for meaning and kindness. So, inspired by the colours of the morning sky, our colour experts have created an inspiring new shade, Tranquil Dawn.
— Dulux
Marianne Shillingford, the Creative Director of Dulux, told the press that Tranquil Dawn is a colour that "lies between the land and the sky on a misty morning".
Meanwhile, Real Home Magazine called it "as soft and neutral as green can get".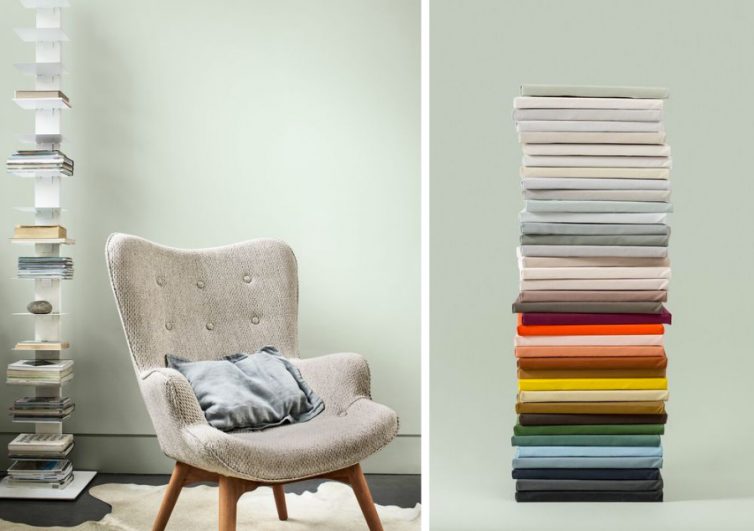 Using tranquil dawn in your home:
Tranquil Dawn is a versatile shade that can be used with a range of other colours.
Add soft and sandy tones for a touch of warmth, create a calm and tranquil space by pairing it with dusky shades or blend it with black and white for a bold look.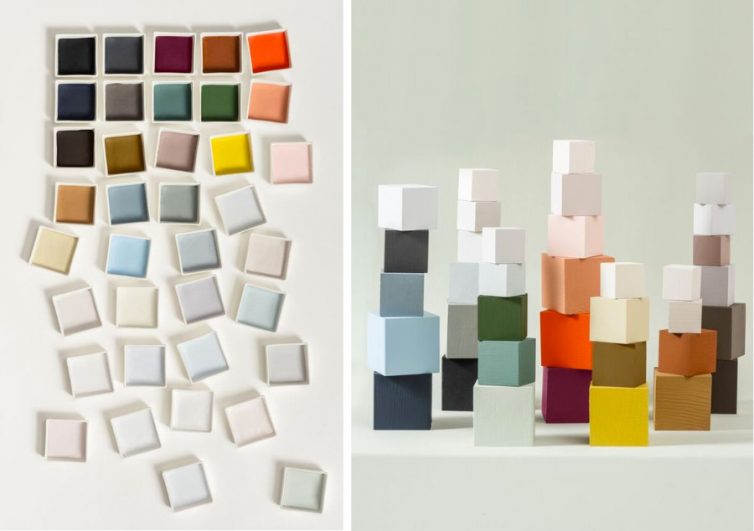 Check the Dulux website for their recommended palettes. Or, watch the video below for inspiration:
Shop Tranquil Dawn
We've found a plethora of products in this gorgeous shade of serene green. To embrace this trend in your home, shop our favourites below:
Stonewashed Bedding Set
Looking for a cheap and inexpensive way to add a touch of Tranquil Dawn to your bedroom? Try this 100% cotton sateen duvet cover and pillowcase set from Habitat. It has a soft, relaxed look thanks to the stonewashed finish on the fabric.
Get it from Habitat.co.uk (prices between £60 and £80).
---
Earthenware Teapot


This green teapot by Price & Kensington is the perfect accessory to place on your kitchen work surface or dining room table.  The 1L size holds six cups of tea.
It's made from earthenware pottery and is both dishwasher and microwave safe.  Purchase it from Best Of British for 19,90 EUR.
---
Clamshell Dining Chair

This green clamshell-shaped dining chair is a real showstopper!  It features a green velvet seat on top of black tapered legs. The gold capped-feet add a glamorous finishing touch.
The clamshell design is the perfect nod to the popular "Under the Sea" trend too.
Get it from sweetpeaandwillow.com for £540.
---
Back-to-Wall Bath

Planning to use Tranquil Dawn to create a relaxing, spa-like atmosphere in your bathroom?  If so, consider installing this beautiful bath from Waters Baths of Ashbourne.
The back-to-wall bath features a slim, contemporary silhouette that been hand-painted in this lovely green shade.
Buy from Waters Baths of Ashbourne for £2190.
---
Occasional Table

Add a little luxe to your living room with this stunning occasional table by Melody Mason.
The contemporary table features a round green-coloured top sat on a gold tripod base.
Get it from MelodyMaison.co.uk for £45.95.
---
Stylish Clock

This minimalist clock is the perfect accessory for your living room or office. It is the epitome of stylish Dutch design: sleek, unfussy and beautifully-made.
The silver metallic numbers, hands and belt (the rim that runs around the clock) complement the soft green face.
It costs $139 AUD from TheDesignGiftShop.com.