The internal doors in your home can make or break the overall image and feel of a room, yet this is an area that often receives little or no thought.
It is amazing how much time and money people expend on a carefully designed living space, only to leave old doors in place that completely ruin the final result.
To help you avoid falling into this trap, let's take a look at what you need to consider when choosing internal doors for your home.
Sizes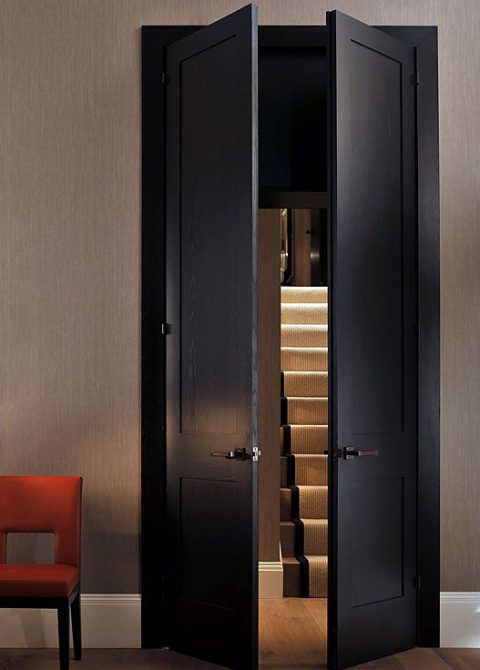 Image Source
The standard internal door size is 2'6″ x 6'6″ (762mm x 1,981mm), and this is what you will find in most modern homes. Of course, if yours is an older building, then all bets are off, and you might need to either modify the aperture or have your new doors custom made.
There are also some modern homes that go for a contemporary look with extra wide or extra tall doors, and these can look amazing in the right setting, so if you are working from scratch on a new build or extension, don't feel you have to conform to standard sizing.
As far as thickness is concerned, internal doors are usually either 35mm or 40mm, unless they are fire doors, in which case the thickness is a mandatory 44mm.
Styles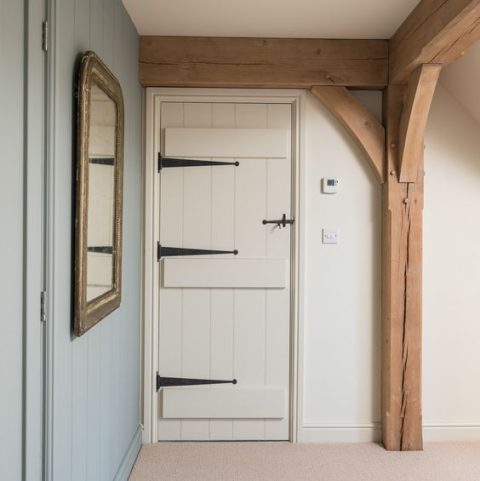 Image Source
There are so many styles available that the choice can be overwhelming. The most important thing is to look for a design that complements the décor, as well as the overall age and design of the house.
Panelled doors are the most popular type, and there is a wide range available, but you might want to think a little outside the box too.
For example, braced or ledged doors look great in period properties and cottages, while folding or sliding doors can be a real bonus in smaller rooms, as they do not require outswing space.
Glazed doors are another great idea to lend a contemporary, airy feel to the room and help maximise the feeling of space.
Materials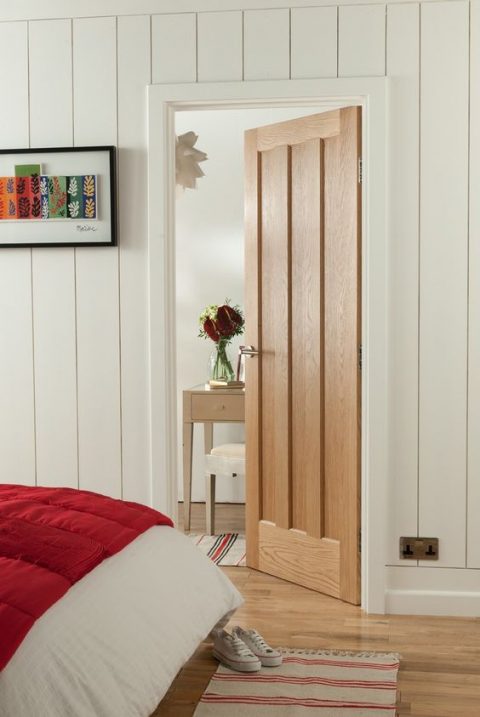 Image Source
The first thing to decide is whether to go for a hollow or solid wood door. It is easy to sneer at hollow doors, as they are sometimes seen as the "poor relation," but they do have some benefits, as well as a low price. Their flat, moulded design can be just the thing for a minimalist, contemporary look.
In general, though, you cannot go far wrong with solid timber doors. Choose light woods like pine or ash for a period home, or darker oak or cherry for a more contemporary design.
You might also consider glass or even metal doors for an unusual, modern look.
Other things to consider
If you are creating a new doorway, you will also need to install a door lining. This is a simple timber kit that you fit into the opening, and to which you can then attach the door. They are fairly simple to install if you are competent at DIY.
There are also a couple of safety points to consider. Under certain circumstances, you might need to install fire doors, which will of course restrict your options. Check the appropriate building regulations to see if this applies to you. Also note that if you opt for a glazed door, it is absolutely essential to use safety glass in lower panels.