Whether you're about to start university and you're moving into halls of residence for the first time or you're moving into a house share with your friends, this article will help you spruce up your space this September.
We've consulted with the oracle of imagery, Pinterest and looked through their trending statistics to find out which uni-friendly décor is on the rise ahead of the new academic year.  Here's what we've found:
1. Open closets are trending:
Is your room small? Forget sacrificing floor space for a bulky wardrobe, instead, create an "open closet".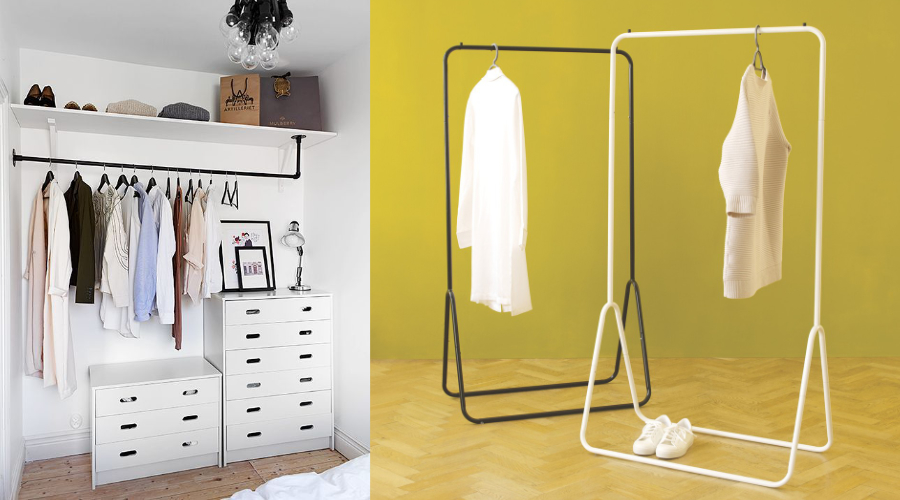 Perfect for fashionistas!  Creatively display clothing, shoes and accessories, turning them into a focal point of your room.  Simply push a cabinet underneath a floating shelf and use a freestanding rail to hang your clothes.  Most open closets are temporary, which means they're easy to take down and store away once you've finished with them.
We recommend: ARNIE Black Metal Freestanding Clothes Rail from Habitat – £14.40.
2.  Students are creating comfy corners to relax:
Meditation and mindfulness have soared in popularity in recent years, with the student population even thinking of rest and relaxation when it comes to choosing their room's décor.  According to Pinterest, there's a big rise in students researching "comfy corners".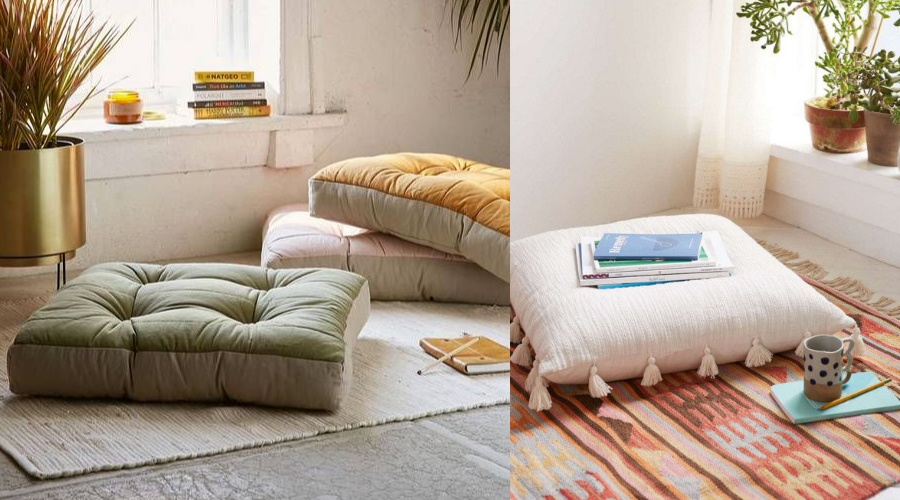 A comfy corner is perfect for recharging the batteries after a hard day of studying!  It's quick and simple to create your own space.  All you need is a beanbag, some comfy throw pillows and a set of twinkling fairy lights.
We recommend: RAVIOLI GIANT beanbag floor cushion from Amazon – £31.99.
3.  They're opting for pops of colour in these three shades:
Students are rarely allowed to paint their accommodation (whether that's halls of residence or landlord-owned property), so they have to be creative when it comes to decorating. Therefore, comparing universities before applying will enable you to narrow down the specific universities that meet your decorating requirements.
We recommend using an assortment of ornaments to inject a pop of colour into your room and reflect your style. This can be achieved by buying lamps, vases, picture frames, throw pillows and bedding in your favourite shades.
Stuck for choice? According to Pinterest, Caliente red, dark blue & hunter green (shown below) are trending right now.

4.  Students want to invite the outside in:
University students are rarely given outdoor spaces to personalise (and let's face it, between partying and studying, 20-year-olds don't really have the time nor inclination to get green-fingered). Despite this, Pinterest says they've noticed an increase in students wanting to "greenify" their rooms.  Apparently, framed plants and botanical prints are very popular right now; both are nice ways to invite a bit of nature into your space.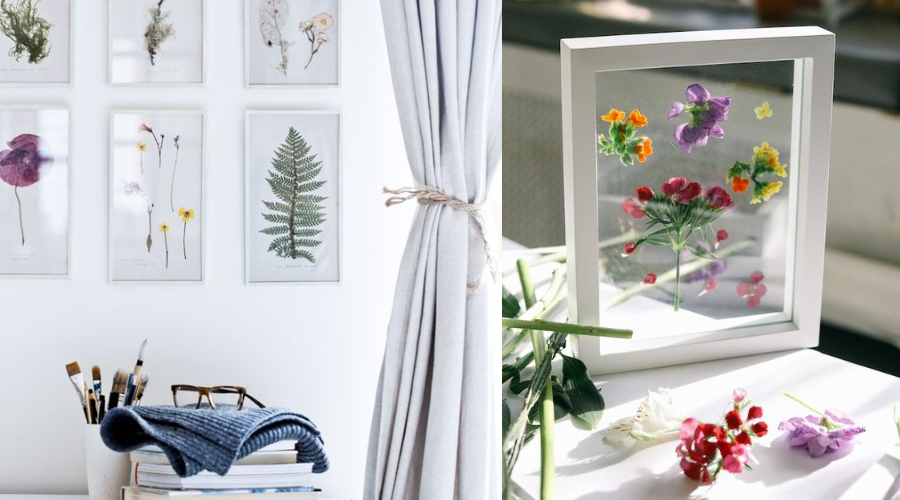 No need to the splash the cash buying artwork!  Flower pressing is an easy and simple craft that can be done with minimal expense.  Read this tutorial over at the Urban Outfitters' blog to get started.
5.  They're opting for statement rugs:
Finally, students are bookmarking statement rugs on their Pinterest boards. Saves have gone up over 200% since January this year. Statement rugs are a fantastic way to further personalise your space and add a splash of color to the room.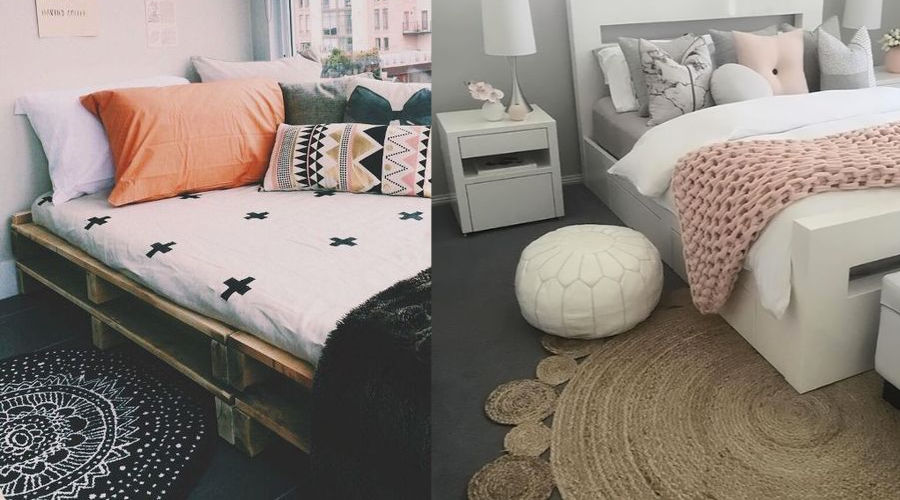 We recommend: HAMPEN high pile rug in raspberry pink from IKEA – £30.00.