Fancy sprucing up your living room? It's the most used room in our homes; used for guests and for precious family time. So, we think it should always look it's best.
We've found 6 unique items to create a simply stylish living room, from tiny one off pieces to eye-catching bits of furniture.
---
Who needs to repaint the living room walls to give it a spruce up, when there's such a thing as wall art. This beautiful blossoming pussy willow decal, complete with birds, is the perfect way to add a quick dash of style. You can find a whole range of wall art decals online and they're really easy to put up (and take down again). Check out some of the inspirational quotes that you can have floating across your wall. Stunning!
---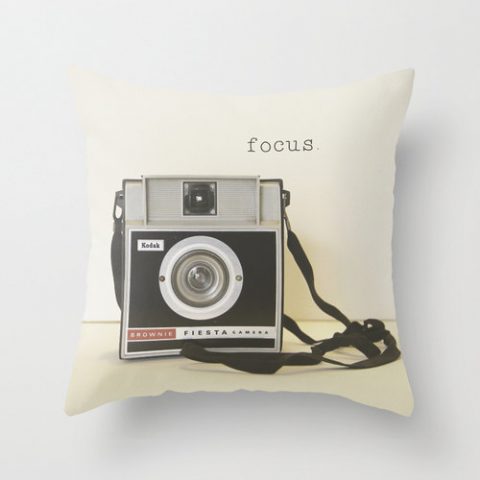 We absolutely love this vintage camera cushion cover! It's quirky and stylish, without being too over the top or pretentious. You can give old cushions new life with any of the fabulous designs that this company have on offer. We also like their typography covers with beautiful sentiments such as 'dream big' and 'happily ever after' emblazoned on them.
---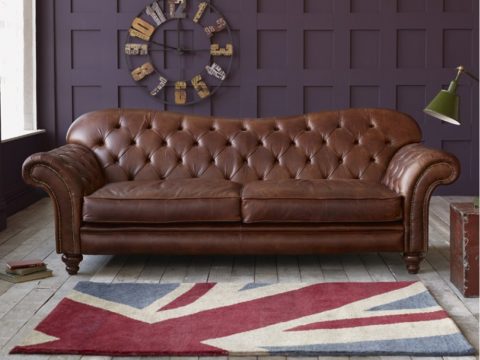 There's no point in getting lots of lovely new cushions, if the sofa is looking too tired. There is nothing more statement piece than a classic Chesterfield Sofa. They're just so timeless and go with nearly any decor you already have in your living room. There are so many different styles to choose from, from traditional brown leather to a kitsch red number.
---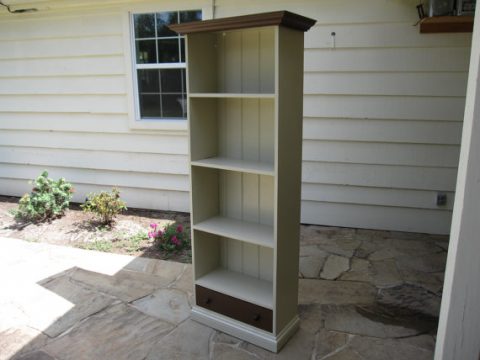 Everyone needs a handmade wooden piece in their home and this bookcase just screamed 'class' at us. The chalk grey and brown contrasting colours turn a very simple item into something more statement piece. We love that you can practically hold any size object on it, due to the varying shelf heights. Beautiful and practical!
---
What time is it? It's vintage wall clock time, if you have been keeping up with your latest decor trends. This example is simply stunning and is a genuine clock from the 1970s. The sturdy frame and brass face give off timeless (excuse the pun) elegance that can't be replicated with more modern homewares today.
---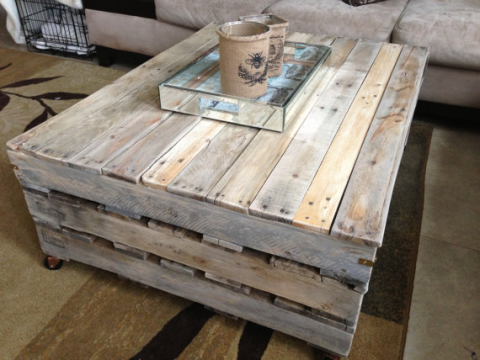 If you love shabby chic and adore upcycling then this is a must-have piece of furniture for your living room. Yes, it really is made from old shipping pallets! Although slightly pricey they are all handmade, and you will be doing your bit for the planet too. You'll certainly achieve the 'wow factor' with a coffee table made from pallets, sitting in the middle of your living room.
---
Six different items for six different budgets; all with the purpose of creating a more stylish and unique living room. Most of the items were found on Etsy, although it is always worth looking around boot fairs and jumble sales for unique or vintage items. Now just throw all your new furniture and decor together, for an incredibly amazing living room.