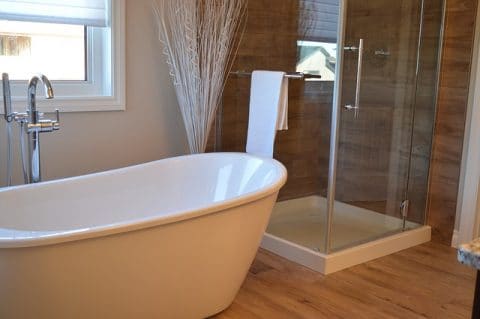 Bathroom remodelling projects can transform a ho-hum utilitarian space into a luxury retreat, enhancing your personal enjoyment of your home as a result.
However, there's a lot to consider. Below are a few areas that you may want to think about as you plan your dream bathroom:
Storage
Minimalistic bathroom designs have a certain aesthetic appeal, but where are you going to stash all your stuff? If you're remodelling a downstairs powder room, this is less of a concern than remodelling a master bathroom.
For hidden storage, you can't beat a recessed medicine cabinet, and built-in shelves and a modern vanity units are also worth looking into.
Lighting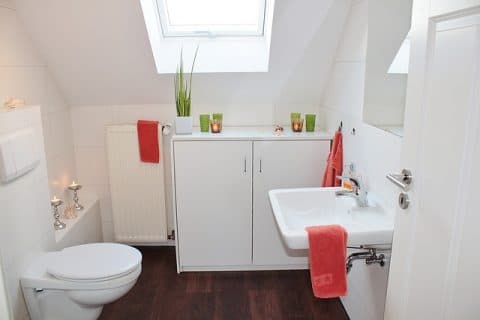 Investing in good lighting will help you to see clearly as you get ready for the day ahead. Daylight and natural white light are best for applying makeup, so if possible consider bringing in natural light by adding a skylight or window.
While you're at it, consider the light fixture itself – an important design element that adds character to the room.
Flooring
Is it time for a new floor? If you plan on removing an old vanity or moving the bathtub, you may have no choice but to redo the floors.
Choices range from classic ceramic tile and marble to cork, bamboo, engineered wood, and more. If you have the budget for it, a heated floor would be amazing!
Plumbing and fixtures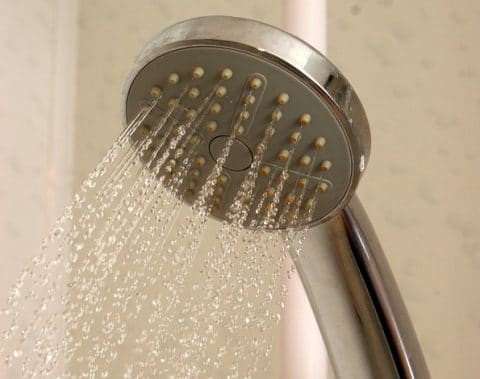 Speaking of moving bathtubs, if this is on the agenda, you'll need a plumber. Similarly, removing an old shower enclosure may expose plumbing, so make sure to account for that as you plan your budget.
Since you may need a plumber any way, consider upgrading your drains from the standard 1 1/2 to 2-inch drains (Source: Houzz Home Design). They'll clog less.
Also Consider upgrading your plumbing fixtures, especially in the shower. A luxurious rain shower head or an adjustable wall bar with a handheld shower wand could make all the difference.
An amazing bathtub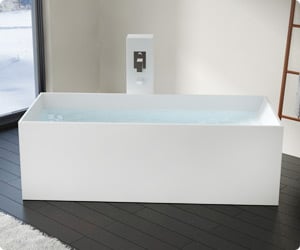 Finally, consider replacing your bathtub. Today's modern freestanding bathtubs make a dramatic statement, serve as a gorgeous focal point, and are simply irresistible. Not only are they aesthetically pleasing, stone resin bathtubs offer exceptional durability and heat retention (Source: Badeloft's Freestanding Bathtubs).
Don't leave your new bathroom to chance. Spend some time considering your storage, lighting, flooring, plumbing, and bathing options and you're sure to create a place of beauty and relaxation.