Every year, there are certain Instagram trends that take over. Last year, we saw a lot of furniture in grey and pink shades, as well as a continuation of the Scandinavian trend hygge. 
A number of new interior trends are starting to become obvious already this year, especially noticeable with the rise of certain designs and colours on Instagram and Pinterest feeds. 
Here are our picks that we see already making an appearance in 2020.
Velvet Beds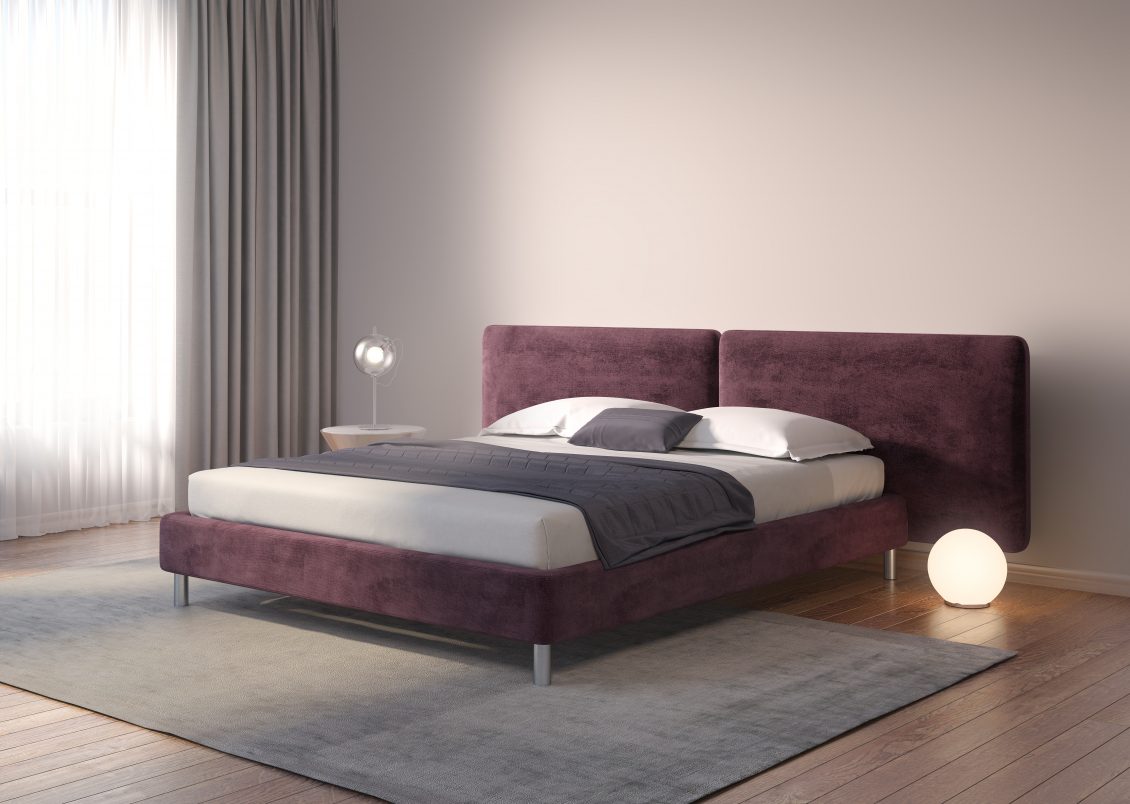 There was a phase where velvet beds and velvet furniture really took the world by storm. Then, we had a quiet period throughout 2019, and people were opting for something a little less lavish and a little simpler. 
However, we've noticed that velvet beds are starting to appear more frequently again. This is a lot of interior designers' staple material choice, as it adds luxury to any room. Plus, according to the UK interior magazine, Living Etc, there has been a 400% increase in internet searches to do with velvet furniture.
Sustainable Materials
Everyone is starting to think more consciously in terms of the environment and living sustainable lives. I mean, most of us now have metal straws that we now take on nights out and have adapted to other small changes.
There is no difference for interior design. Both home owners and renters are choosing to be a little more conscious around the home, purchasing organic furniture such as Panda, an organic bedding range that uses the sustainable resource, organic bamboo. 
Abstract Patterns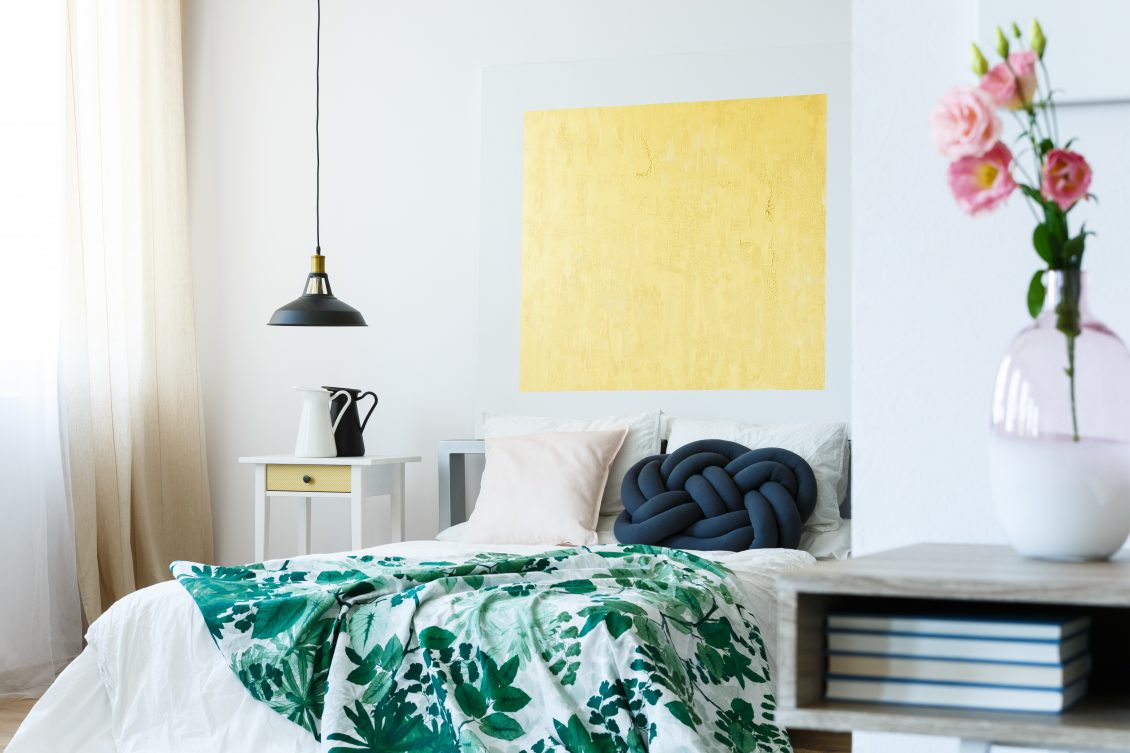 There has also been a rise in abstract patterns this year already, with bold colours and playful blocks of colour on walls and in furniture. The overall purpose of this is to bring a bit of playfulness to a room and create a mood. 
So, whether you want to design your bedroom wall with some large, yellow triangles, or purchase a number of pillows with some monochrome squares, both options are a fun approach to styling your home.
Sofa Beds
A research study by Howells Solicitors discovered that house prices were a lot easier to purchase twenty years ago than they are now. Our wages have not grown in line with house prices, and neither does Inflation. For this reason, more people are choosing to rent until their thirties or even forties, whether this be a small studio flat by themselves, or part of a house share.
Most people are choosing sofa beds for this reason, as they can be used as both a sofa by day, and then a bed by night, without having two items to take up crucial space.
Classic Green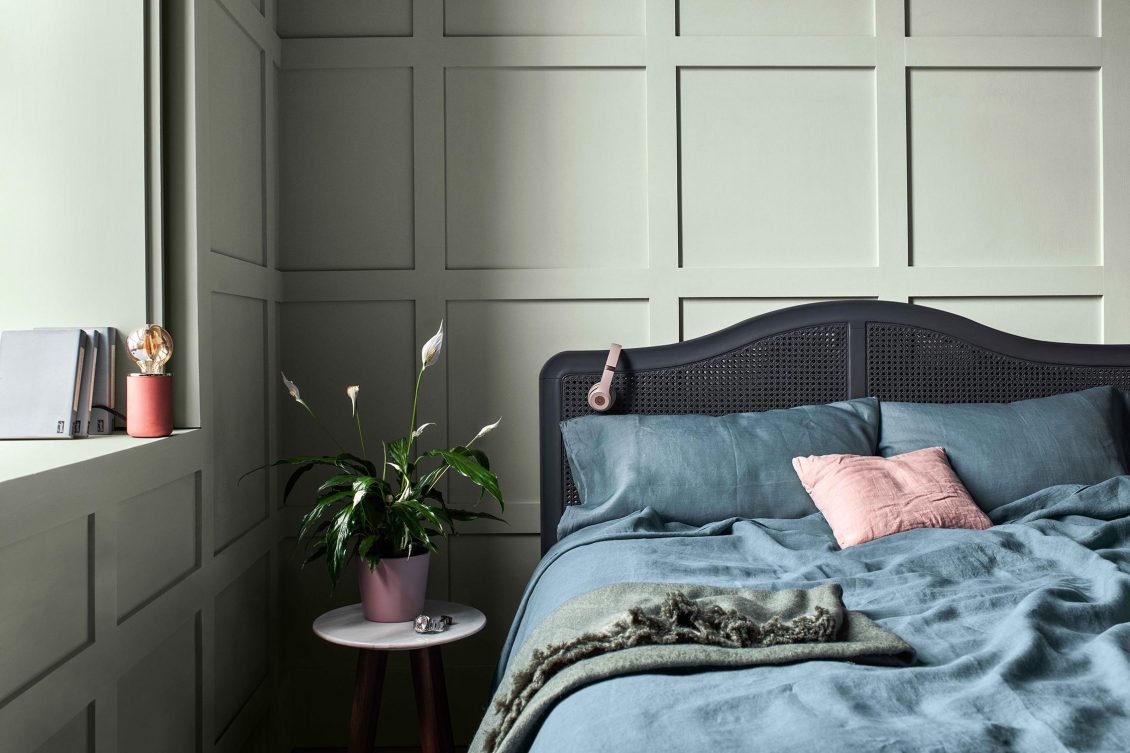 Dulux has announced its colour of the year for 2020 as 'Tranquil Dawn',  a cool-tone green which we will expect to see more and more throughout homes now. It helps create a relaxed and nurturing environment and having it in your home should help you feel settled and at ease.
Main Image: Blue walls representing Pantone Colour of the year 2020 Classic Blue.