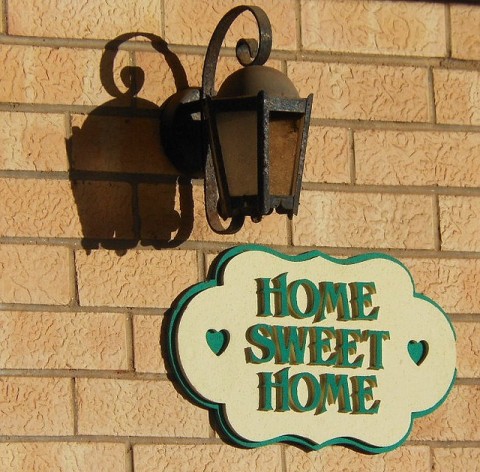 How comfortable is your home? Be honest with yourself, because it's important.
The more we can relax at home in peace and tranquillity, the more we can recover from the fast pace of general life. If you live in general chaos and feel you never get to appreciate your living space, then carry on reading.
We've put together this list of several things that will help you make your home far more peaceful, and help you relax the second you're in it.
Storage
If you are struggling with mess and clutter, then make a thorough appraisal of your storage space. Everything that ends up on the floor or sitting on top of a sideboard should have a home.
If you are finding your cupboard are stuffed to the brim, then look into clever storage options. Whether it's wardrobes built into the walls, or a few old wooden chests for storing toys, finding better storage is going to be the most important thing you do.
You can't expect comfort with clutter, and having somewhere you can throw things into quickly will have an instant effect.
Colours
Colours have an incredible effect on mood, so think about redecorating your favourite relaxation room. Light greens and blues tend to have a calming effect while whites and beiges offer neutrality and space for thoughts.
Stay clear of bright and dazzling colours – they are very stimulating and completely the opposite of what you need right now.
Lighting
Invest in your lighting and you will be able to accommodate any mood you fancy. Dimming switches work a treat for main lights and having a good range of lamps positioned nicely in your rooms will have a stunning effect, suitable for any occasion.
Pay close attention to your bathroom, too. Many people overlook the bathroom, but those relaxing baths will be even more so with some mood lighting installed.
Flooring
Ideally, a warm, soft and luxurious carpet should be your goals here. However, in some circumstances this isn't going to be realistic – if you have kids, for example.
Instead, look into thick pile rugs that will warm your toes on chilly winter nights by the fire. Then, come morning when the kids are up, you can just place it out of the way to prevent the inevitable disaster.
Bedroom
If you are going to spend money on any one area of the home, it should be your bedroom. Look into getting a firm king size mattress that will give you a great night's sleep and banish your morning aches and pains.
Don't forget your pillows, either. A pair of good quality pillows should last you many years, and will help give your neck the right kind of support as you sleep.
The garden
Finally, if you have somewhere to put it, then we thoroughly recommend you get a hammock. Lying in suspension between two trees on a hot summer's night is one of life's most relaxing pleasures. Particularly in a beautiful garden with a glass of wine in your hand.
We hope you have enjoyed this little guide to home comforts that are worth an investment. Get in touch and let us know your suggestions for a more comfortable and relaxing home.
Main Image Source