Sometimes, keeping your apartment clean is easier said than done. It can be tough to spread out, and things can pile up quickly and create all kinds of clutter.
However, in this article, I'll be taking you through some great ways to keep your stuff organised and your floors clean. Not to mention, you'll be amazed at how easy these tips are to pull off, and how much less frequently you'll have to clean after doing them!
Clean Up a Bit Every Time You Change Rooms
When you wake up and get ready to take a shower, make your bed and clean up any stray water bottles on your nightstands before you head to the bathroom.
After you take a shower, wipe off any stray hairs you have around the sink before you head back to get dressed. You'll look at the bedroom you just left and be stunned at how much better it looks from when you woke up.
This is the "clean as you go" tactic that many people employ to make sure they never have a big mess to clean up by just doing it little by little every day. It's as simple as picking up any leftover trash or dishes you leave after you spend some time in a room.
If you forget, it doesn't take a long time to see how quickly the mess can pile up, and soon you'll have to do that dreaded "big clean" again that can take up hours of your day.
Steam Mops for Your Floors
It can be tough to clean floors as you go, but if you use steam mops you won't have to clean them half as frequently as you normally do. They are very versatile cleaners and can get through just about any mess you leave behind.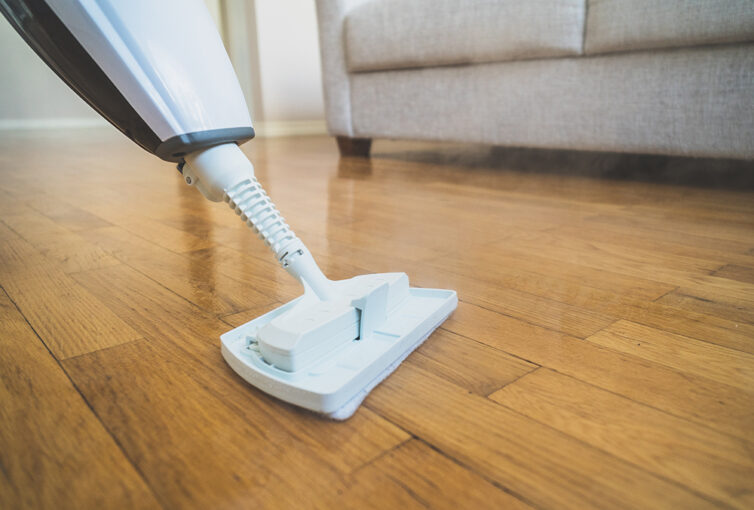 Steam mops don't use chemical cleaners and are lightweight, but can still get through tough areas of dirt and grime quickly without leaving behind too much moisture that will then need time to dry.
They remove tough, dried-on stains too, as the steam's able to reach high temperatures. These mops can sanitise and disinfect areas like bathroom floors and pet spaces as well, all you need are a few slow passes over them.
Use Your Portable Vacuum to Clean Up Carpets
A portable vacuum is a great purchase to make when you live in a smaller apartment. You don't really need a bulky vacuum, and these are perfect for plugging in quickly and cleaning as you go.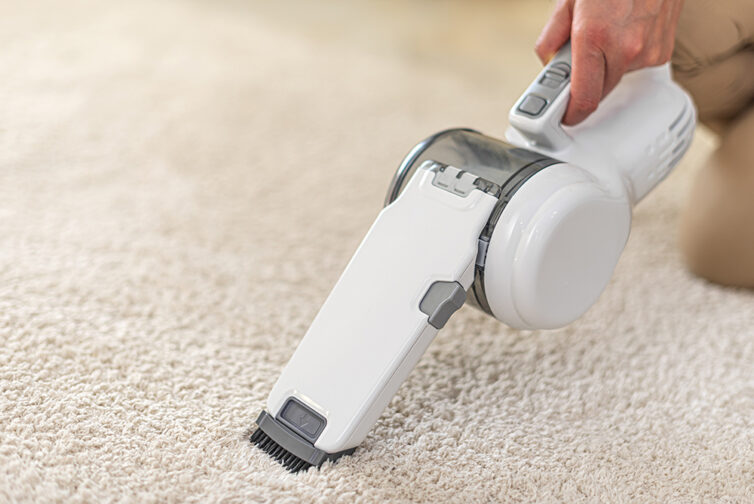 They are easy to take around from room to room and are great for quick runs over any carpet to suck up old food or dirt that's been hiding there. They can also get into tight spaces for a more in-depth clean!
If you don't have one already, the most expensive ones you'll find are only around £100 or less and they can be found at just about any supermarket or homeware store. They will make cleaning up your apartment's floors a much simpler and low-maintenance task. 
Wrap-Up
Cleaning your apartment can sometimes be a scary task, especially if you're short on time and just don't know which room to begin in. However, using these tips, it can be an easy and stress-free experience that will keep you organised and impress your guests!
Of course, if you don't have them already, a steam mop and portable vacuum are very worthwhile buys that will make cleaning up your floors a much more simple process than getting on your hands and knees.
Hopefully, you have everything you need to know now, and you never have to stress about having a dirty apartment again.