Having your own garden space brings such a wonderful sense of belonging, and wonder, as you start on the journey into the countless possibilities for making it your own.
You can add a pool, or even an artificial pond to make it more relaxing. You also have the option of adding an outdoor oven or a gardening shed, depending on what you like to do with your free time. A truly great place to start when it comes to making your space yours is installing astroturf for gardens. Being a non-porous material you can place on top of it whatever you want to enhance the area.
We're going to share with you a few of our ideas to help you get started.
Mirrors as Decorations
While mirrors have been used inside in different shapes and sizes for the purpose of decorating, when it comes to outside areas, it hasn't been done as much. Because of this, it is a truly unique way of adding some personality to your garden, and, if placed strategically, it can even make it look bigger. Plus, this offers you the perfect opportunity to recycle some old pieces you may have lying around the house, and get your DIY on.
Chalkboard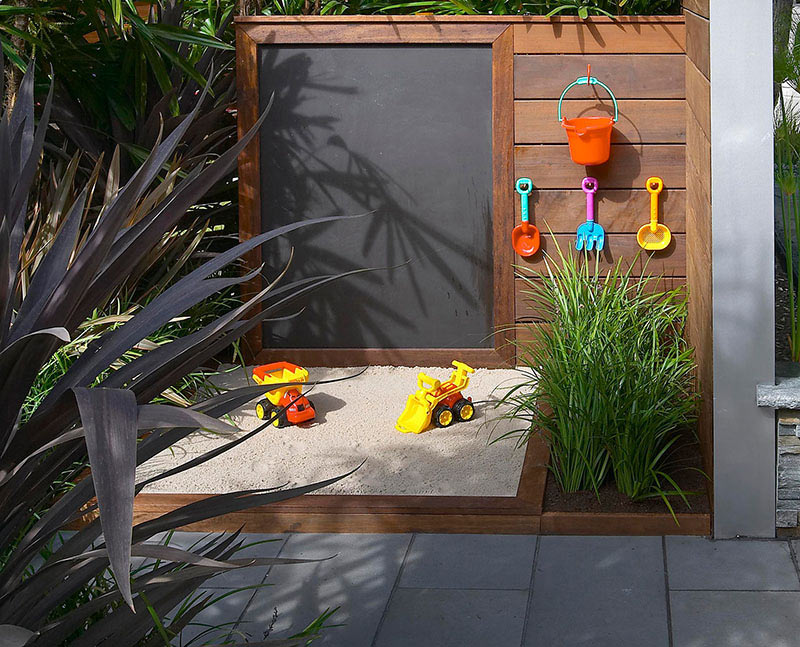 Installing a chalkboard in your garden is not only unique, but also an idea filled with countless possibilities in which you could be using it. If you've got children, they can spend their summer days drawing on them anything their minds can imagine. You can also use it for writing down reminders or memos, or even inspirational quotes that will keep you going on those days when you're not really feeling it.
Install a Swing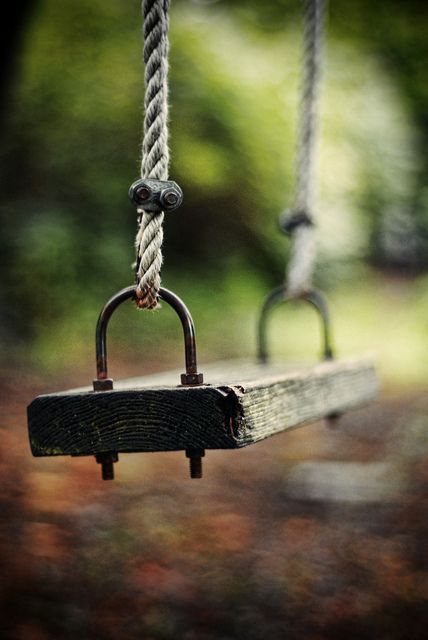 If you've got kids (or even if you don't), a swing is a great way of introducing some healthy activity and time spent outdoors. You can also decorate it with lights and artificial flowers, so that it will look like it came straight from a fairytale.
Canning Jar Lights
If you want to add a sense of wonder for those beautiful summer nights, consider creating some jar lights and placing them in strategic places around the garden. You're sure going to impress with the uniqueness of this idea.
Another creative way of placing light into jars is creating jar lanterns. All you have to do is place candles into jars, and you're done!  Of course, you can also make this project more complicated, and decorate the jars in unique ways, perhaps by painting them in your favourite colour, or sprinkling them with glitter.
Hula Hoop Chandelier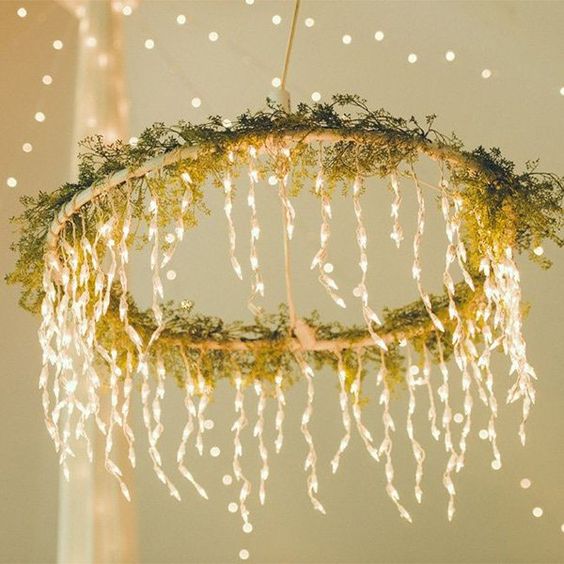 Another great idea is taking a hula hoop and adding fairy lights to it, to convert it into the best garden chandelier that ever was. You can place it on your deck, or even in a tree, since the fairy lights are not a danger when it comes to starting a fire. Just make sure you're not going to leave them on unattended.
Flower Buckets for House Number
How about a unique idea to show people your address? Consider getting some flower buckets and painting them with the number of your house. This is certainly a creative way to signal your guests which door they should be knocking on.
Globe String Lights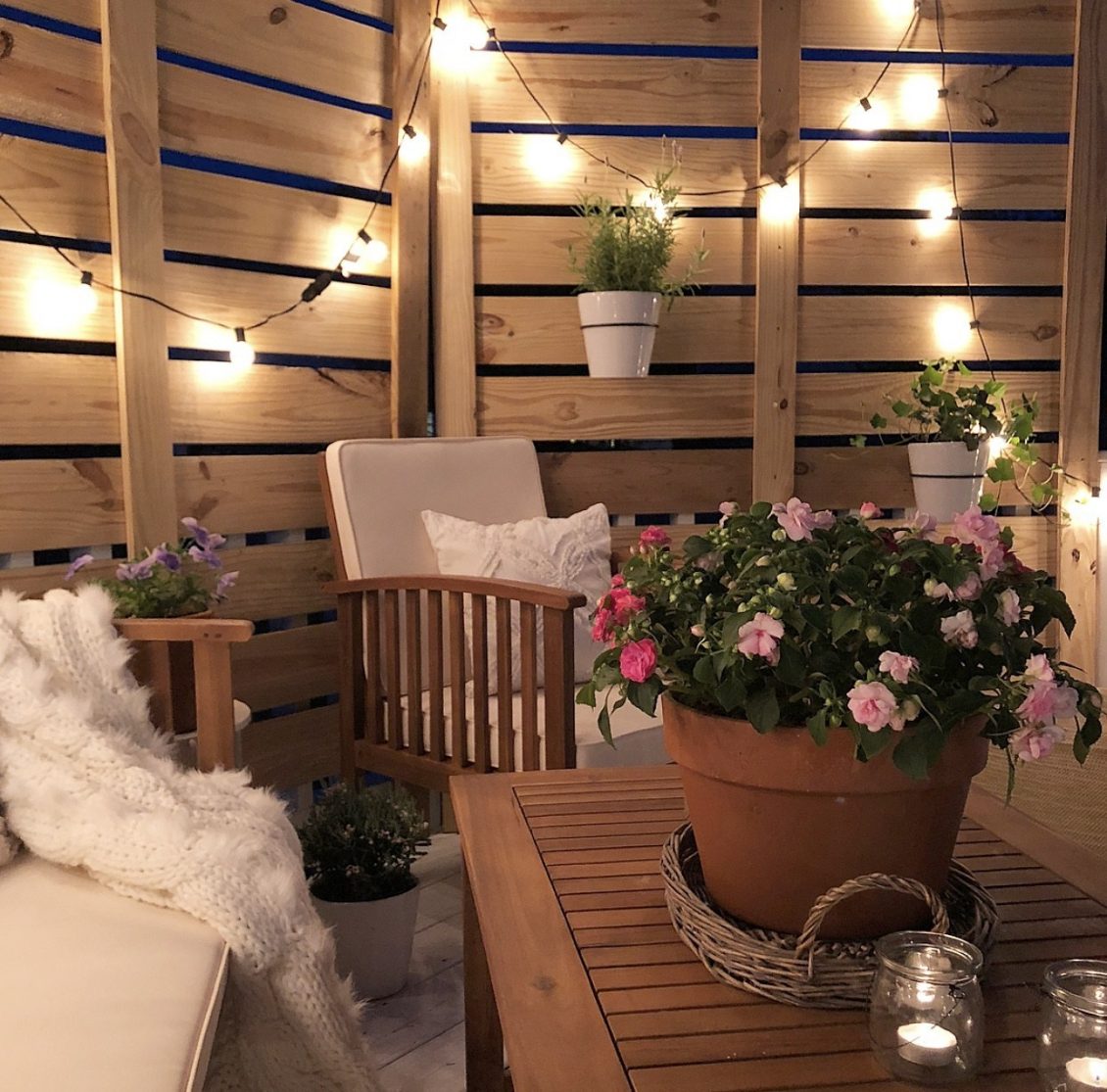 If you want even more ways to turn your yard into a fairytale-like space, this may be the way to go. You can Place globe string lights over strategic areas in your yard, such as your deck, so that you'll have plenty of lights, but you'll also be surrounded by a lovely atmosphere.
Storage
You can also create some lovely storage for you and your kids. Take a few baskets and place them on something as basic as a shoe rack. The more beautifully decorated the baskets are, the better it will look. Of course, you can also go for a more long-lasting option, such as plastic containers, since those are going to deal much better with all the humidity that the outdoor space may reserve for them.
Your garden is your space, and yours alone. As such, it should allow you the perfect opportunity to express yourself and your personality in any way you wish. We truly hope that these ideas have sparked your creative mind, and got all of your ideas flowing, so that you can truly build the yard you've always dreamt of.
Main Image Source: Architectural digest