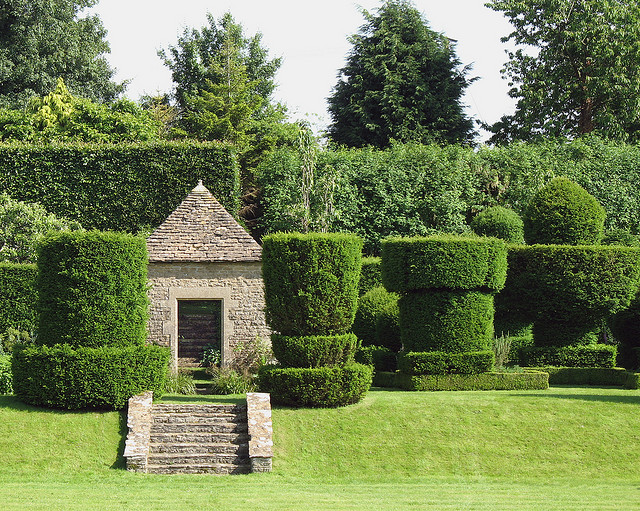 A summerhouse is the great alternative to a garden shed – although it isn't really used for storage, it can be used to relax in on a particularly fine day.
It looks great too; much more sophisticated than a regular shed. This means that a summer house can create the look you've dreamed of for your garden by acting as a nice focal point for guests.
Read on for a guide to creating your perfect summer house:
Tucked Away
Why not tuck your summer house away at the bottom of the garden, perfect for creating a natural looking retreat?
You'll get shelter from the hot sun when you need it, and add a nice focal point to your garden design.
You can find plenty of different style summer houses at GardenBuildingsDirect!
Mix and Match
Mixing and matching furniture is becoming more and more popular, due to trends such as shabby chic and vintage making the effect look great.
By choosing furniture separates instead of sets, and mixing and matching different materials, textures, and colours, you'll create a relaxed look that's thrown together but chic.
Decorate with little charity shop/boot sale/thrift shop/eBay finds for quirky cool.
Highlight and Shade
By using light and dark paints, you can create a modern look that's sophisticated but cosy.
You don't just have to go mono with black and white, you can use dark browns and beiges for a more natural appearance.
Light and Airy
If you live in a particularly warm place, or just like the idea of a light and airy summer house, the trick is to stick to sheer curtains, with furnishings neutral tones and soft colours.
Fun and Fresh
For a look that's fresh with a splash of colour, white furniture helps to keep the look bright, while a splash of a pastel colour of your choice on the walls adds the element of fun.
If you want a natural looking scheme without being too 'neutral', choose a green pastel paint for the walls, and add plants!
Shabby Chic
If you love the shabby chic style, then you need to add a few kitsch touches to your summer house.
Why not paint your summer house in a colour such as teal or turquoise, and then accessorise with floral curtains/blinds and flower boxes outside? Remember to mix and match patterns, colours, and accessories to get a shabby chic feel.
Summer Studio
When you're not using your summer house to relax in, why not use it as a summer studio instead?
You could choose this area to paint, write, build things, read – whatever you like!
All you need is a table and chair, plus some fresh coloured paint and a blind to stop the sun coming in.
If you don't have much use for your garden shed, you'll be glad you switched to a summer house.
The building can then be used in a much more efficient and fun way – rather than just to store random old rubbish and junk!