Have you ever dreamt of installing a bespoke storage system into your home?  Of course, it'd be beautifully handmade, so it'd fit perfectly into the empty space and use every nook and cranny for maximum storage.  Oh, what bliss!  But then you come to price it up and reality sets in.  Your budget simply won't stretch.  We've been there too.  That's why, like most people, we turned to the next best thing: the IKEA Kallax system.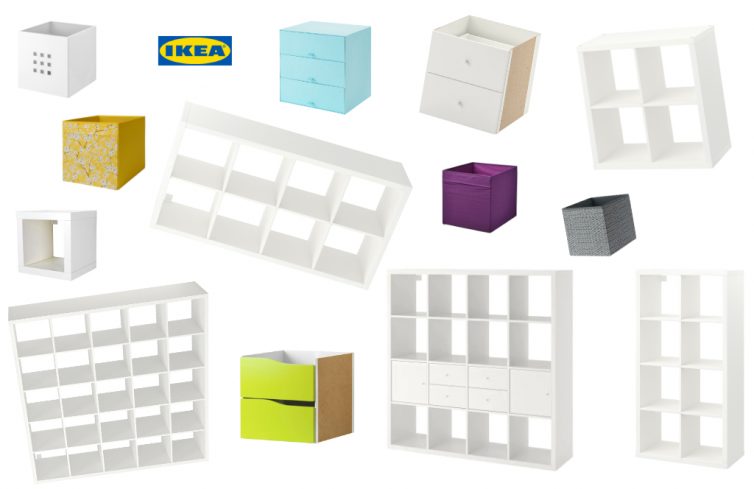 The Kallax is one of IKEA's most popular modular storage systems. It comes in a range of shapes and sizes with lots of different insert options (drawers, dividers, baskets, doors). This means we can mix, match, stack and customise until we find the perfect combination.  Plus, it's very affordable.
From a humble bookcase to an impressive crafting table, there are plenty of uses for the Kallax system around the home. We're going to show you some of our favourites below:
#1 – Totally Brilliant TV Unit:
Looking for the perfect unit to hold electronics, display ornaments and manage media? Enter the Kallax. Turn a 1 x 4 or 2 x 4 unit onto its side, add feet (optional) and then get busy customising it with boxes, baskets, drawers and doors.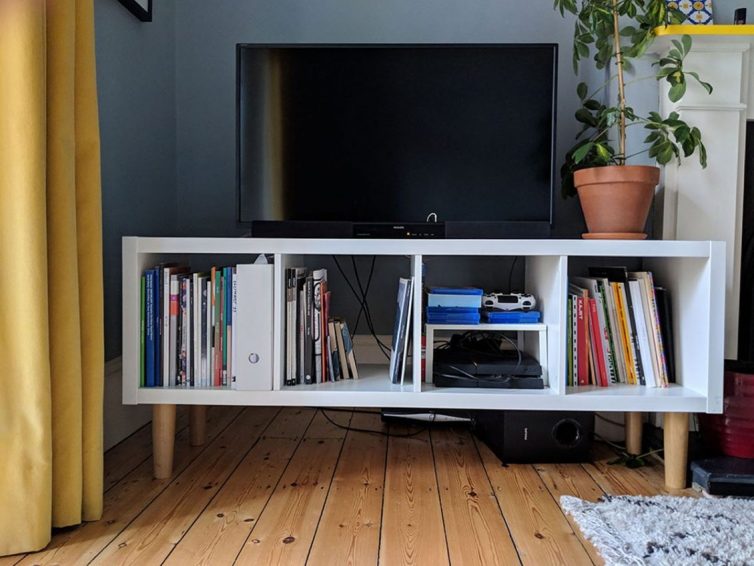 #2 – Fabulous Floating Storage:
Screw a Kallax unit to the wall to provide useful storage in an otherwise awkward spot – perhaps on a landing or in a hallway.  Drawers, dividers and doors will hide paperwork, bills and other miscellaneous items like photo albums.  Then, place wicker baskets underneath to keep shoes, toys or laundry out of sight!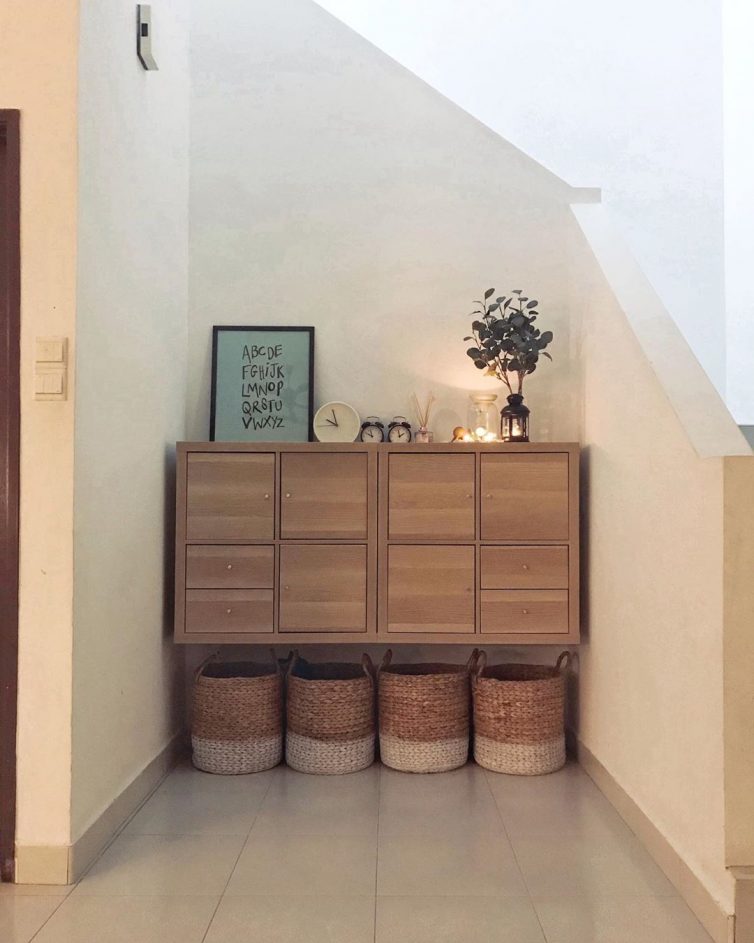 #3 – Cool Cat Den:
Does your moggy need a space to sit? Use one of the Kallax squares to create a cat den!  IKEA only sells the Cat Cave (pictured below) in Japan, but we've managed to find them on eBay.co.uk too.  Alternatively, search Google for Kallax Cat Bed to find compatible solutions at ETSY and Amazon.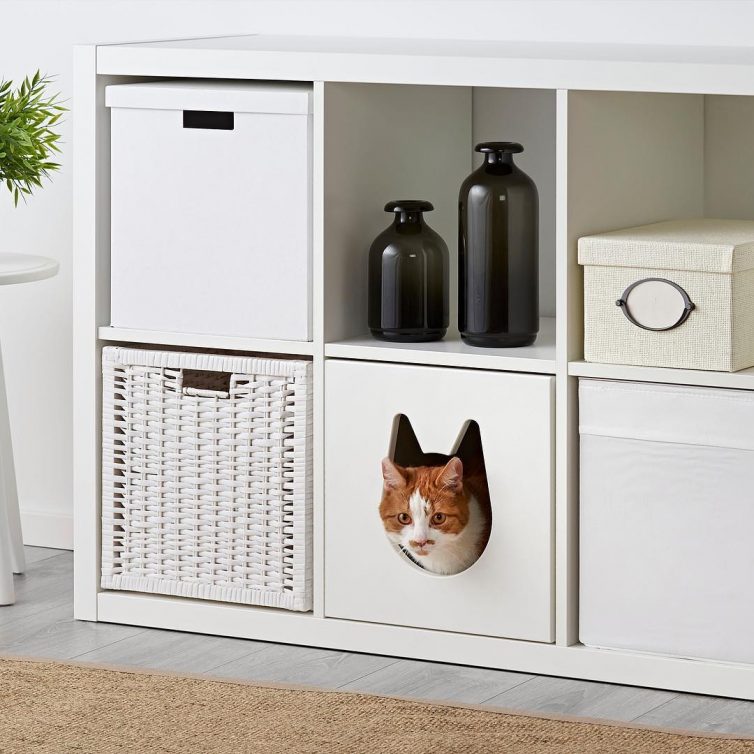 #4 – Super Sideboard:
Traditional sideboards are very expensive, so why not make your own?  That's what Instagram user Charlotte did.  She made this impressive sideboard with nothing more than a 2 x 4 Kallax unit, eight doors, a set of legs and these stick-on panels!  The end result is highly effective.  Watch the surprisingly quick and simple tutorial here.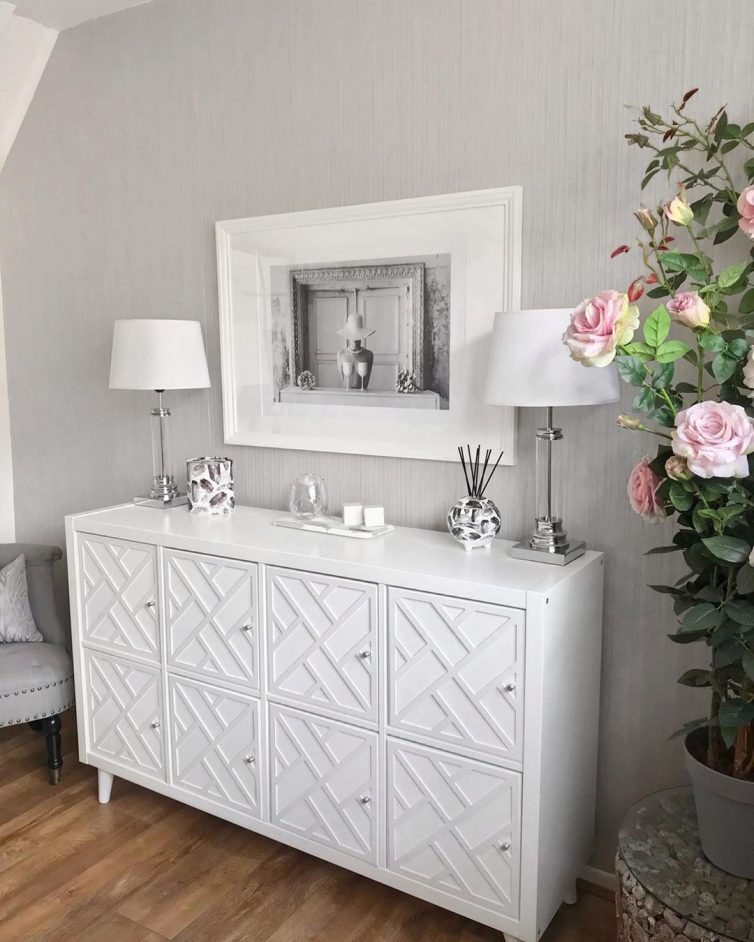 #5 – Brilliant Bedside Table:
Why not use one of the smaller Kallax units instead of a bedside table?  You can place the unit on the floor (as below),  install custom feet to raise it off the ground or screw it to the wall so it floats next to your bed.  Customise the look by mixing different baskets and boxes for storage.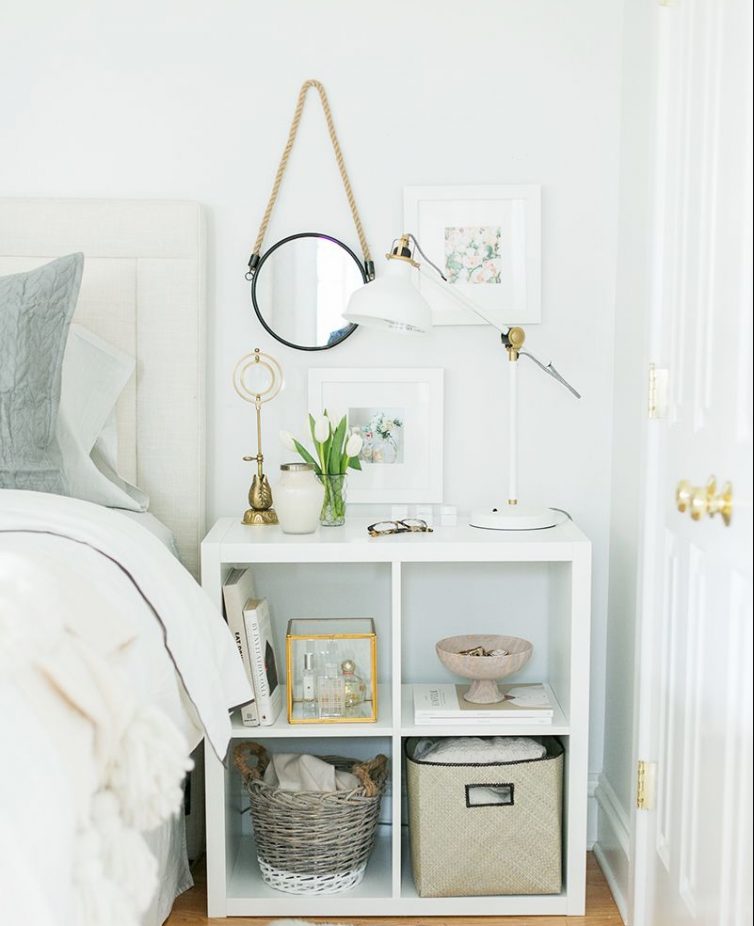 #6 – Clever Kitchen Cabinetry:
Kallax units are great for the kitchen too!  Use the top of the unit as an extension of the work surface to store appliances. Why not use drawer, door and box inserts for clever storage?  Disguise your recycling, organise your utensils and stash away pans.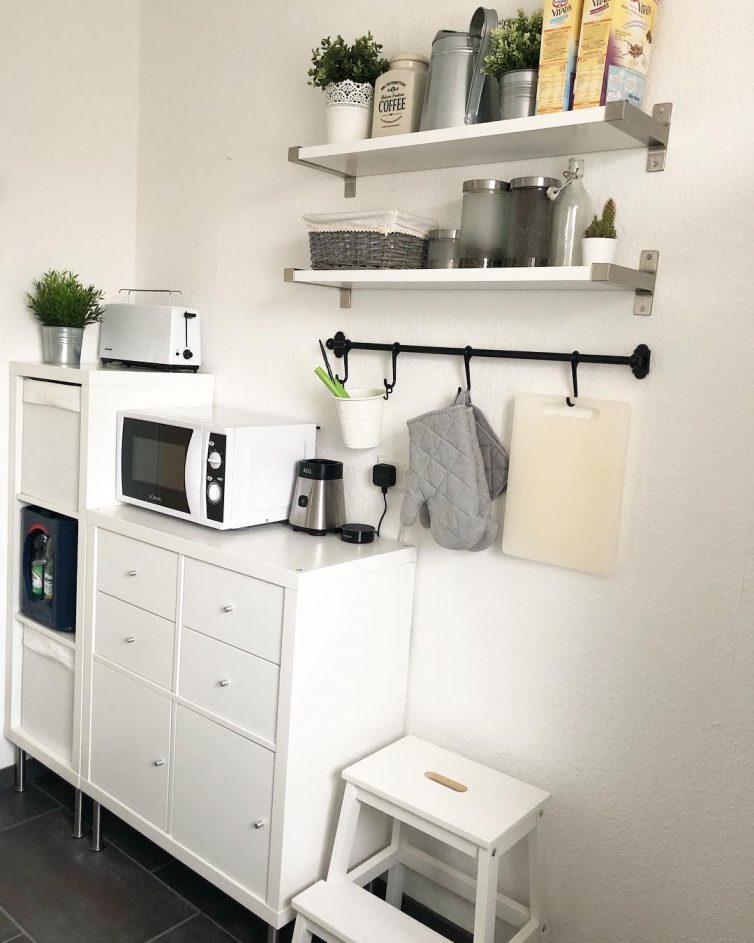 #7 – Cracking Craft Table:
You won't need much more than a couple of Kallax units, a set of feet and a wooden top to create the crafting table of your dreams. Perfect for your workroom or a kids' playroom.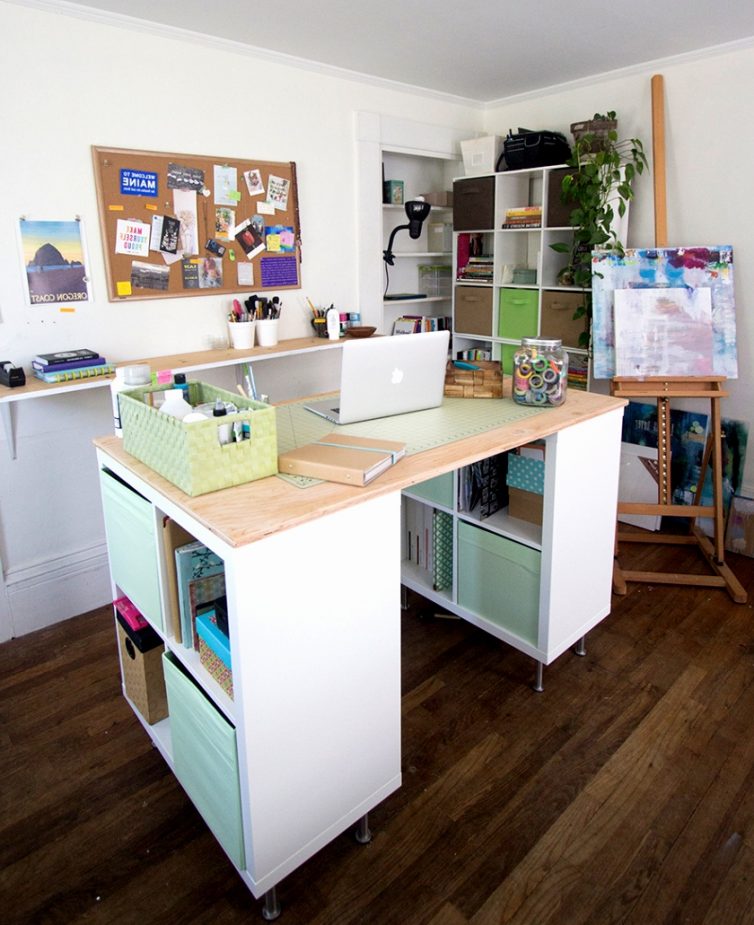 #8 – Simply Wonderful Window Seat:
We've found the perfect solution for that empty space by the window: a 1 x 4 Kallax unit turned on its side with a cushion on top.  Et voila, you now have an affordable window seat with added storage underneath.