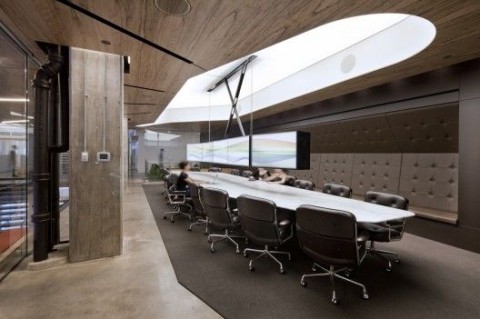 The boardroom is at the heart of any office.
This is the room where big and small business decisions are made, high level strategies are brainstormed and deals are struck with business partners. It is a silent witness to all kinds of business activities, from casual staff meetings to ultra formal presentations with clients, and it all happens whilst sitting around the boardroom table.
The style of table you choose for your boardroom speaks volumes about who you are and how you do things in your organisation. Fortunately, today you can find a wide array of boardroom tables to suit any space and any style.
Whether you wish to create a stylish space to impress your business clients or you are looking to create a space that will inspire and motivate your staff, there are a few things you need to think about when buying a boardroom table.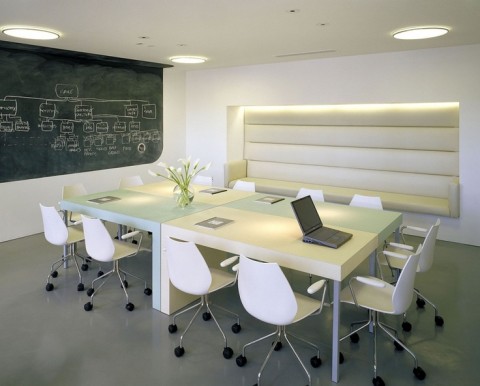 The size and style of boardroom table that you choose will impact the entire space and it is essential to put a great deal of thought into these aspects. The conference table is the dominating piece of furniture and there are a few factors that have to be taken into consideration while you are selecting it:
The size of the table – As a thumb rule, there should be a minimum 42" space between the edge of the conference table and the walls of the room. This gives everybody sufficient space to roll back their chairs without actually bumping into the wall. This also makes it easy for anyone to walk around when the others are seated. If space permits, consider earmarking it for placing a podium.
Software – If you are running a meeting venue you might also want to think about whether you can make use of room booking software to manage the room itself.
Be flexible with your plans –You may have envisioned a large table with large, spacious chairs but if the conference room is not large enough to accommodate your first choice of furniture, it may be a better idea to scale your ideas down a notch. Larger chairs might seem more luxurious, but it's not really very comfortable to be touching someone in the next seat when a meeting is in progress. If space is not a constraint, consider fitting a large oval boardroom table in the centre along with a smaller round table for more private discussions in one corner of the room.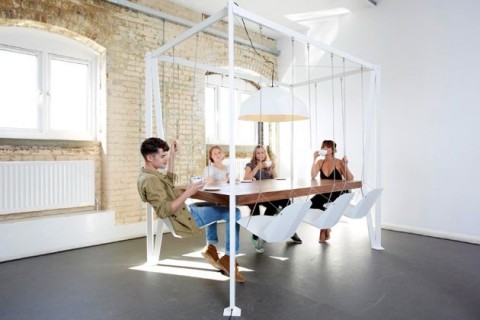 Don't forget technology access– Laptops and mobile devices are typically portable workstations. Ensure that the conference table has a sufficient number of ports and electrical outlets for the number of people that are going to be seated at the table. Additionally, with advances in technology, video conferencing is another concept that has become very common in offices everywhere and this involves the use of the conference room. Don't forget to keep some space for voice conferencing technology.
A customised boardroom table from an experienced boardroom furniture supplier is the best way to get one that is a great fit for the space available while also meeting your business needs and your personal style.