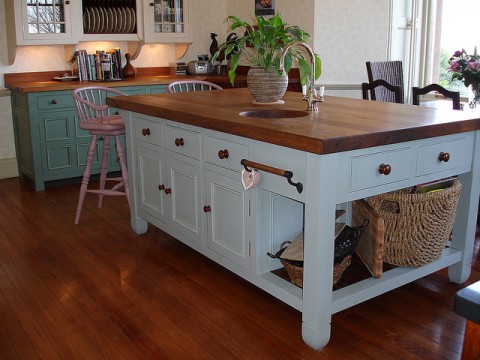 If you're thinking about improving your home, we suggest you start with the kitchen.
When people look at a house, it is often the kitchen that has fallen most out of style. People rarely if ever renovate their kitchen because they know this is probably the most expensive room in the house to restyle.
Apart from perhaps the bathroom. But, your kitchen is also one of the most important rooms in the house. There's no reason it can not look great and feel terrific. We think we can keep the cost under five thousand and that's more than reasonable. Let's look at a few ideas for the redesign.
Improving The Floor
When looking at how to restyle your kitchen, you should always start with the floor. You might want to just give it a hard and thorough clean, but we think you should go a step better than that. Tear it up and start from scratch.
We imagine your tiles are at least a few years out of date. If you have anything like carpet in the kitchen, that's a fire hazard and it should be replaced right away. Rather than tiles, we suggest you lay your kitchen floor with solid marble or another type of stone.
This will look fantastic and will really catch the light once you add some new fixtures to the ceiling. As well as this, you can get some heated slabs put in place underneath the stone. These are perfect for those dark, cold, winter mornings.
If you want to cut the price, you can get an aesthetic material. It looks the part but you'll be able to pick up the supplies for almost half the cost. Also, unless you are very skilled at DIY do get a builder to fix the floor in for you. An extra tip is to lay a coat of epoxy resin across the floor, giving it the look of glass or water.
Adding An Island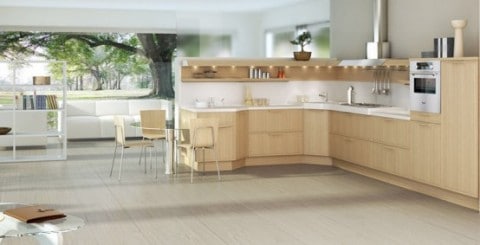 If you don't have a breakfast bar or island in your home, we strongly suggest you think about installing one. These look fantastic and are the perfect place to dine in the morning. They also centre the room beautifully and make your kitchen look more like a restaurant than a place for cooking.
This bar should be built and installed in the centre of the room. But, if you don't have a lot of space, you can get it fixed to one of the far walls. You should match the colour and style to that of the floor so that the two do not clash.
New Tech
We're all for style, but you also want to improve your culinary experience in the kitchen. However, you still want any new appliances you get to fit in with the new look of the room.
The latest wine coolers look modern and stylish. One of these will fit in perfectly. As well as this you can also consider buying a new fridge. Again, choose a modern design that matches otherwise it could throw off the look of the room.
Light Your Kitchen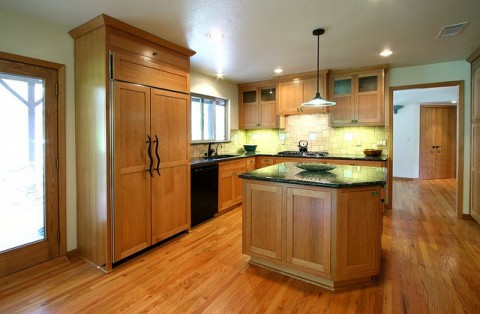 Finally, you should think about adding some new fixtures to the ceiling. You should certainly add one row over the breakfast bar to make it stand out from the rest of the room.
If you do this, your new kitchen is going to look stunning.