We all want a beautiful bedroom, just like those we see on Pinterest or that we stay in, in some perfect magical little hotel bubble, but when it comes to our own sleeperies it gets a little tricky. As we have 'stuff'.
What with clothes worn yesterday- no longer clean but not dirty enough to go in the wash, clothes ready to go in the wash but without enough of the same colour to be moved yet, and clothes that are clean and ready to put away, not to mention the other clothes and shoes that you just have no space for anywhere.
If you are anything like me, your drawers and cupboards will be in a constant state of 'full' with everything else in the before or after stages of 'wash'.
That's why I took to finding a few nifty, clever, sometimes thrifty but always space saving wardrobe ideas from Pinterest to share.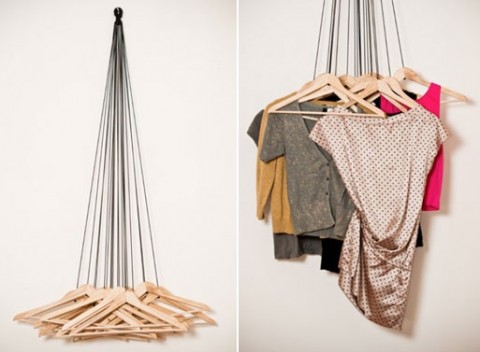 To start with the thrifty, how about trying this space saving, money saving hanging option from Alice Rosignoli? It's made from 20 wood hangers and black ropes. Great for small spaces and although not the most aesthetically pleasing, it certainly solves a problem.
---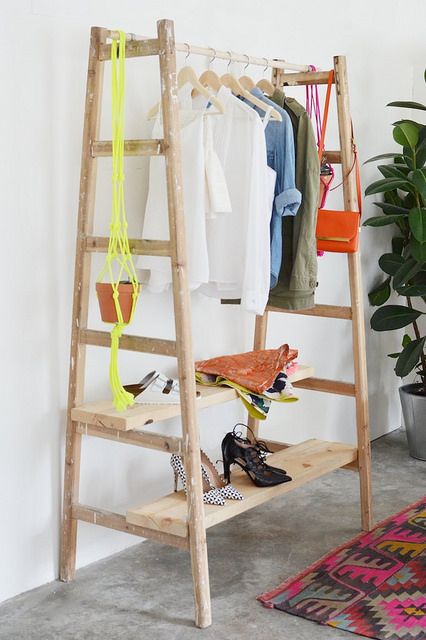 Give your room an industrial feel if you cant afford to splash out on a new wardrobe with a clothes hanging option such as this ladder hanger. Two ladders with the correct cut wooden planks for shelves – pretty straight forward. If you want to go more modern than rustic then take this idea to a different place with metal ladders and sheet metal.
---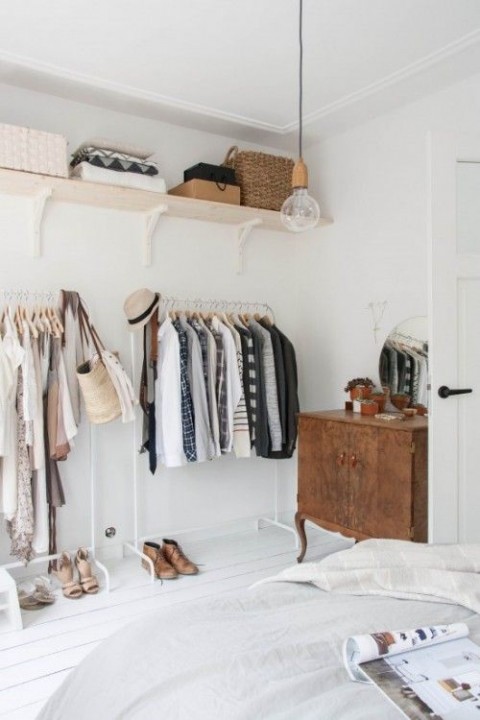 The last two examples have hopefully reminded you that you don't need to shut your clothes and shoes away behind doors to make them tidy. They can look just fine out in the open too. This example uses plain and simple shelving and wheely rails, much like as stylist might have. The trick here is that they are all white – but to achieve this on a budget you can always get really cheep rails from Argos and get the spray paint out. Just make sure it's all dry before you start placing clothes.
---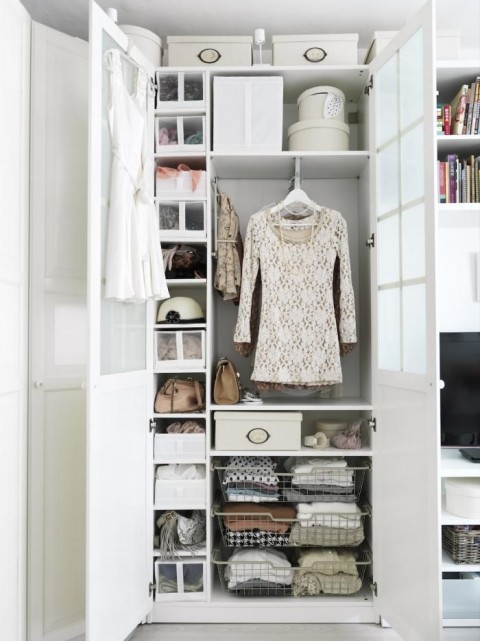 Finally your options if you have a wardrobe – shelves, draws, hooks, you name it – get that space in shape. Ikea are brilliant for draw dividers and small in cupboard shelves and ideas. You can make a lot of these options too though. Just by buying some hooks and cutting the right lengths of wood.
---
Now – onto what makes my drawers prettier than what they would be otherwise – a couple of items from Let's Go Hme – Firstly scented drawers and wardrobes are always nicer drawers and wardrobes so we made these hand carved wooden scented hearts.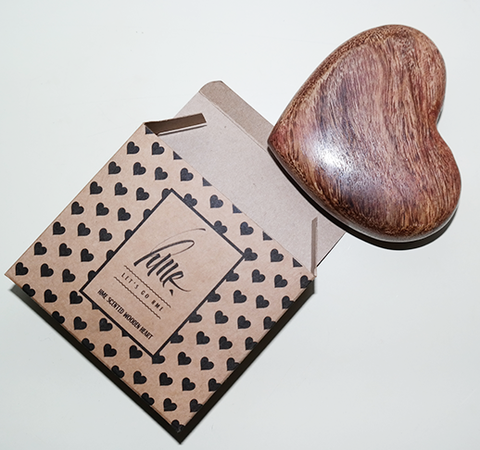 A great gift for new homes and your wardrobes alike, these little guys will sit in and amongst and on top of your clothes and keep them fresh as a daisy until you're ready to wear them.
Also it's worth mentioning that if you want to jazz up the inside of drawers or cupboards we have some wicked wall wrap (self stick wallpaper) that is ideal for drawer lining as well as walls.
About the Author:

Lu Orcheston Findlay is a pattern maker, blogger, animal lover, indoor enthusiast. Founder: @letsgohme & @whosjacklondon.