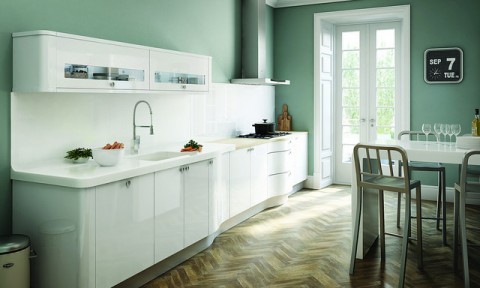 In 2015, for those that love the minimalist design scheme within interior design, there are key trends coming your way.
From investing in the minimal appeal of glass shelf brackets to floral patterns across soft furnishings, there is sure to be something that delights everyone.
From best forgotten, to classics
As we look back and reminisce over trends gone by, it can be a time of both embarrassment and wonder. From wondering why on earth we thought creating a sunken seating area was a good idea, to the colours that now seem so 'old' and traditional, we can split the trends into those that are best forgotten – and short-lived – to those that have lasted the test of time.
2015 in terms of the minimalist interior design trend is all about classics, with a sprinkling of 20th century style…
I – Floral patterns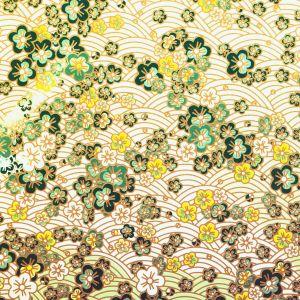 We were surprised by this return to floral, fabric sofas but the 20 years of leather sofas and armchairs has run its course, for now.
To be bang on the money, look for floral print patterns, but if the thought fills you with dread and you fear being left with a sofa and armchair that looks instantly dated, there is a science behind selecting your floral-pattern soft furnishing.
Keep an eye out for 1960s paisley and the classic chic of the 1930s, and don't opt for anything too ornate or over the top. Think classic, elegant and simple.
II – High contrast colour schemes
People worry about the use of strong colours but what can also send shivers down the spine is when a strong colour is contrasted with a simpler, lighter shade. Think the contrast you get between black and white…
However, 2015 is the year that the contrasting colour scheme is back and, frankly, it's a delight. The contrast within a room can create a point of visual difference, adding both style and character to an otherwise bland space.
Which room to start with? The choice is essentially yours. The tried and tested starters are the kitchen and living room areas of a home, but the style for 2015 means that the bedroom is becoming a popular choice for an amazing contrast colour scheme.
III – Minimalist bedroom furniture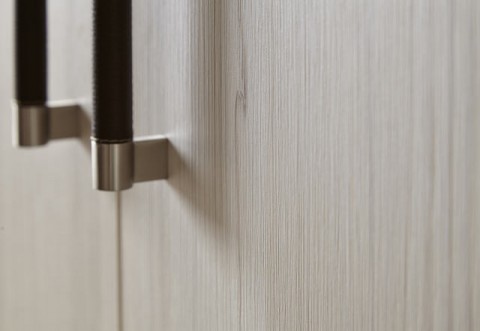 Photo by Betta Living @ Flickr
If the bedroom is in need of a makeover, then wave your minimalist wand in its direction. In fact, there are three distinct advantages to having a minimalist approach to bedroom décor:
It is incredibly easy to maintain – no one wants to spend hours and hours vacuuming, dusting, wiping and polishing…
As an option, it is one of the cheapest makeovers you can complete in a home.
It is timeless, a look that will take your bedroom through decades.
It became a popular design scheme in 2014 and it has grown in popularity. Opt for white gloss furniture as you can then team this with any colour on the wall, the window dressings, the duvets and so on.
Why not go ultra-minimalist and modern and incorporate the contrast colour scheme on the walls too?
IV – Single colour fabric sofas
The leather sofa is simply delightful but the look has been around for two decades or more; designers have decided it is time for a change – welcome the single colour fabric sofa!
Of course, every interior design scheme needs versatility and not everyone will be comfortable investing in patterned, floral sofas and chairs, thus this option presents a happy medium.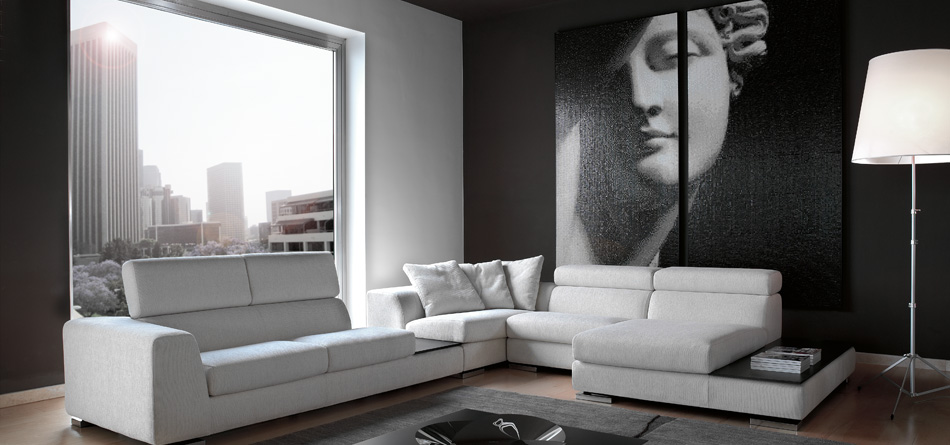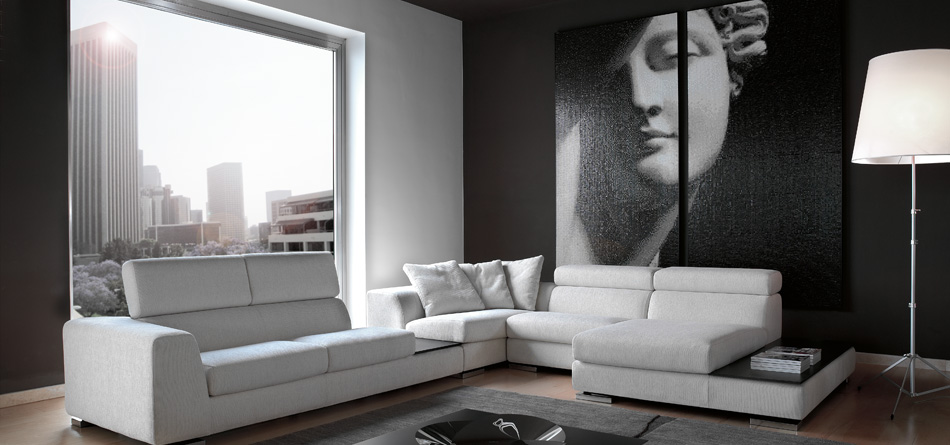 Photo by designersofas.com
Choose your block colour, and change the room around it. Of course, your colour scheme can work in harmony, or it can be contrasting with the colour scheme…the choice is yours.
If you have an unwavering practical streak – and who doesn't? – the great news is that those removable cushion covers that your folks swore by when it came to sofas and armchairs are back 'in vogue'. Slip them off, wash and dry them, zip 'em back on…fabulous.
The minimalist design does not have to be cold, stark and empty
Many people associated minimalist with coldness, but there is warmth and texture in a minimalist interior design scheme; it simply means adding layers without the clutter.
2015 promises to be a big year for this design scheme, with more and more people realising that its simplistic design is a scheme that works in any household, from the busy family home to the bachelor pad.
Think colour. Think fabric. Think contrast. Think floral. You have all the ingredients for a minimalist design.
Main image: Minimal kitchen – Photo by Steve Larkin @ Flickr