Whether you want to recreate the sophistication and romance of the Champs-Elysées Avenue, keep it simple and decluttered with a minimalist design or add a modern touch of elegance – your bedroom is your sanctuary.
It's the place that you go to unwind, relax and forget about the stresses of the day. It's a room that should encapsulate tranquillity and represent who you are. So, if you're in need of a little inspiration, these three themes will help you create a room that you want to spend time in:
French Inspired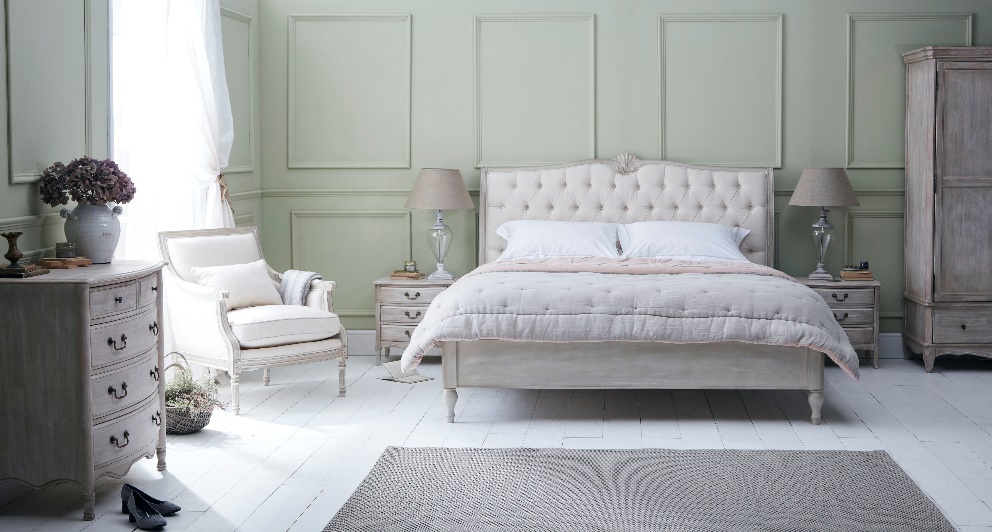 A French inspired bedroom brings a touch of opulence to your home and can be relatively simple to recreate. Find luxury French style beds for sale with elegant deep-buttoned upholstery or wooden curved pastel headboards that compliment an antique style frame, to make a statement in your bedroom.
Parisian decor often incorporates serene colour schemes; delicate pastels, ornate wallpapers and soft floral patterns not only allude to Paris but can really open up a room. An important element of French inspired design is age. Whether you go antique shopping to find your furnishings or buy new antique style pieces, seek out muted, wooden, worn out wardrobes, draws and bedside tables to create an effortlessly styled bedroom.
Minimalist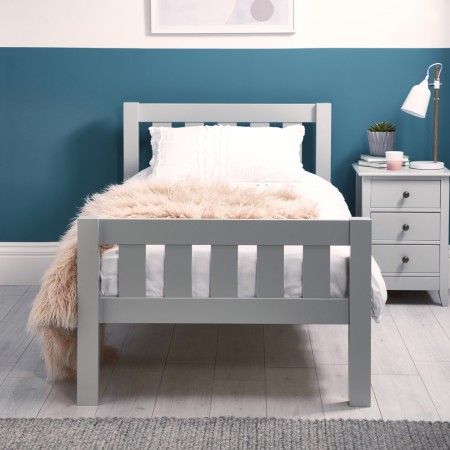 Minimalism is a design trend that comes from the minimalist way of life. Simply put, minimalism is living your life with the things you really need. So it's time to declutter, destress and take a step back to appreciate the things that you need and love.
Creating a minimalist space that doesn't come off as empty and boring can be a challenge but incorporating clean lines, bright colours and a lot of light to your bedroom is well worth it, as it can actually have a positive impact on your mental health! A cluttered and messy room can really cloud your head and as the saying goes "tidy room, tidy mind".
Stick to a neutral simple colour palette. Though, minimalism doesn't have to mean all white; accessorising with blush hues and muted browns can remove the clinical feel of an all-white bedroom. Keep your bedding simple, a white duvet and throw can do the trick. But if you do want to break up the simple colour scheme, choose a statement light fixture to add a focal point and give the illusion of a bigger space. When you come to furnish your minimalist space, consider a low bed, small bedside tables and perhaps an understated rug to ground the room.
Modern Elegance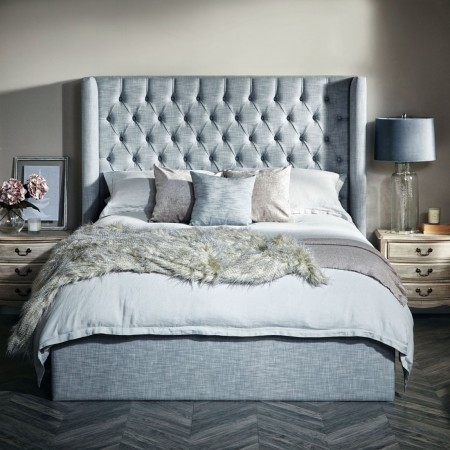 A style that incorporates touches from both minimalist and French inspired themes. Think sleek furniture designs and light colour palettes but keep away from anything too traditional! A modern elegance theme is a great way to combine style with practicality. The elegance comes from the finishes. An upholstered or a four-poster bed in a simple room can make a real statement as opposed to a room full of decadence and intricate detailing.
When designing your modern elegance themed room, it is important to avoid it being too busy, and to minimise clutter! Once you have your de-cluttered blank canvas with only large furnishings in place, begin to accessorise; break up the space with luxury accessories and statement pieces, such as lighting, throws and artwork. A top tip for channelling this theme easily is to layer your bed with lavish fabrics in muted hues; blush crushed velvet cushions and throws are great for adding texture and for giving your room a high-end look and feel.