With the second season of The Good Place about to come to a close, we have both loved the show and its bright visual imagery and interiors.
There is some fantastic interior design mixed in with lurid and playful colour schemes, sneaky philosophical Easter-eggs, and creative set design.
The set designer of The Good Place was Dianna Freas (season one) and Kimberly Wannop (season two), with production design by Dan Bishop (season one) and Matt Flynn (season two). Matt Flynn was also art director of season one, handled in season two by Yvonne Garnier-Hackl.
We have taken a selection of screenshots to give you an idea of why we think the set design is so forking great.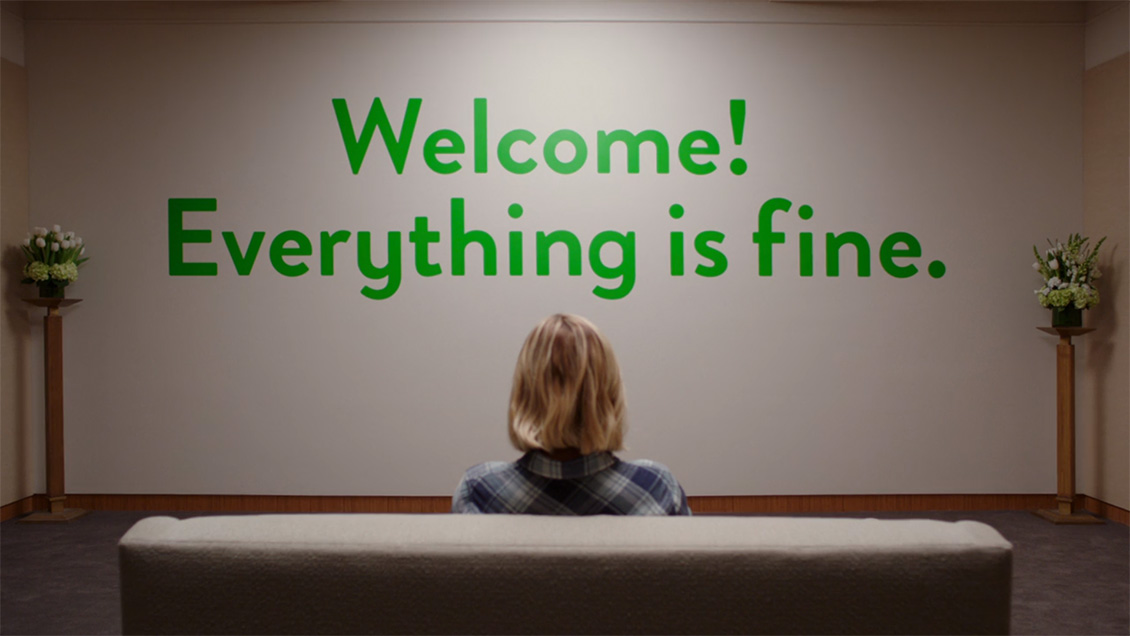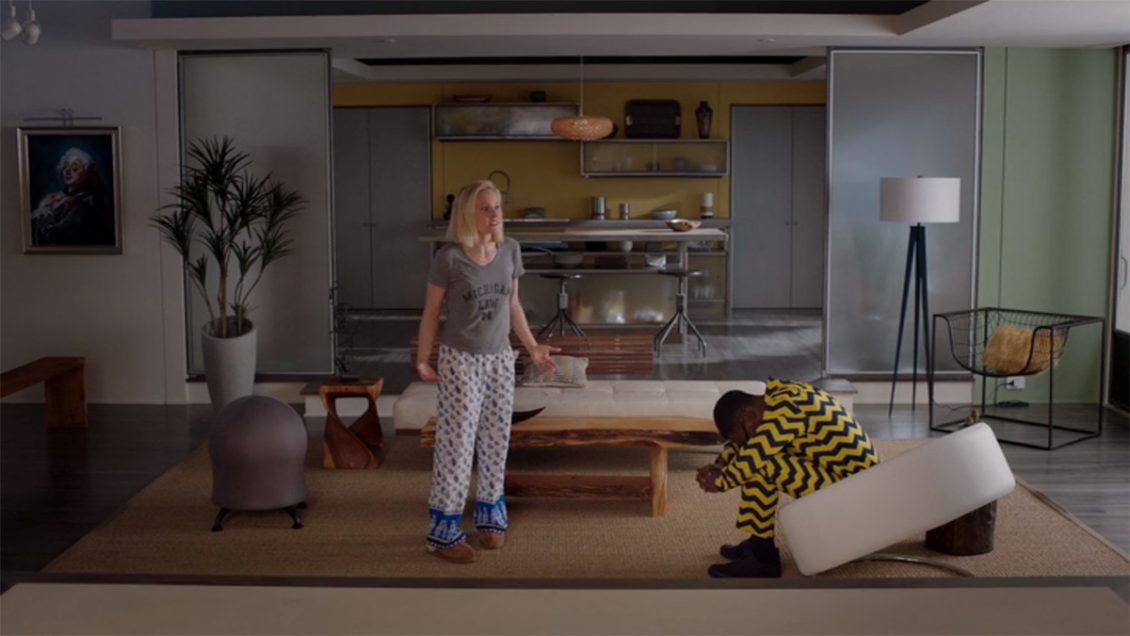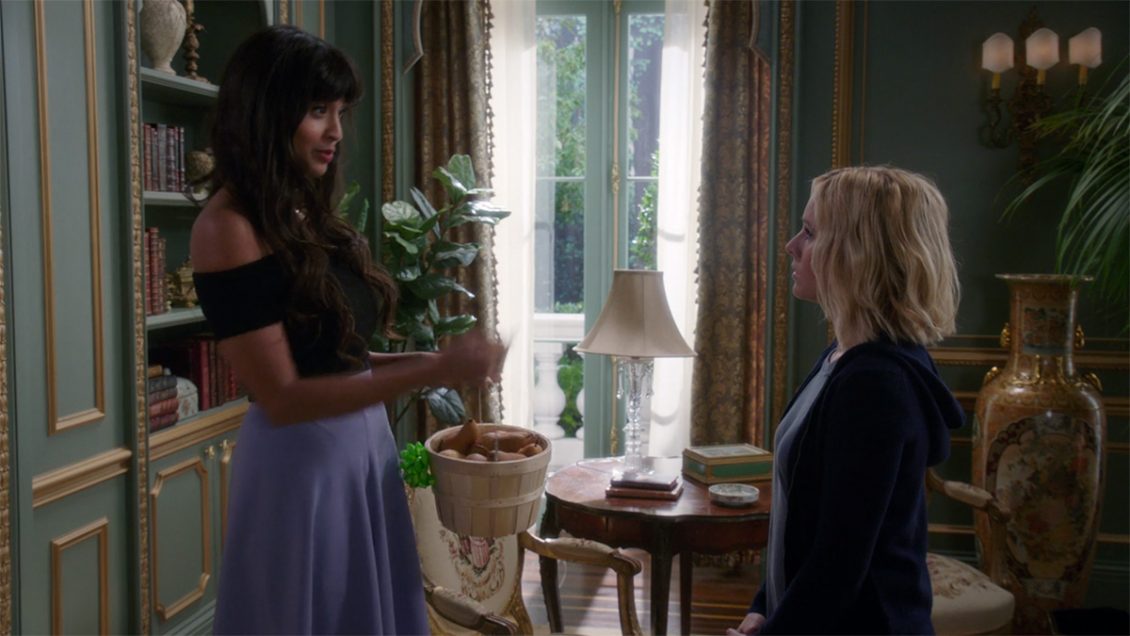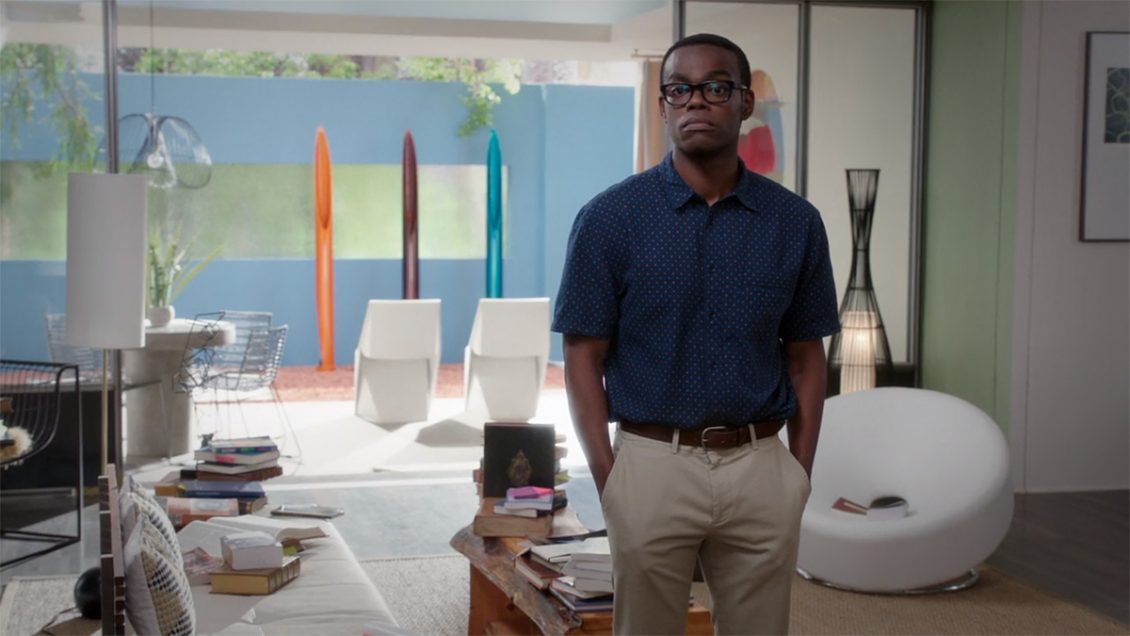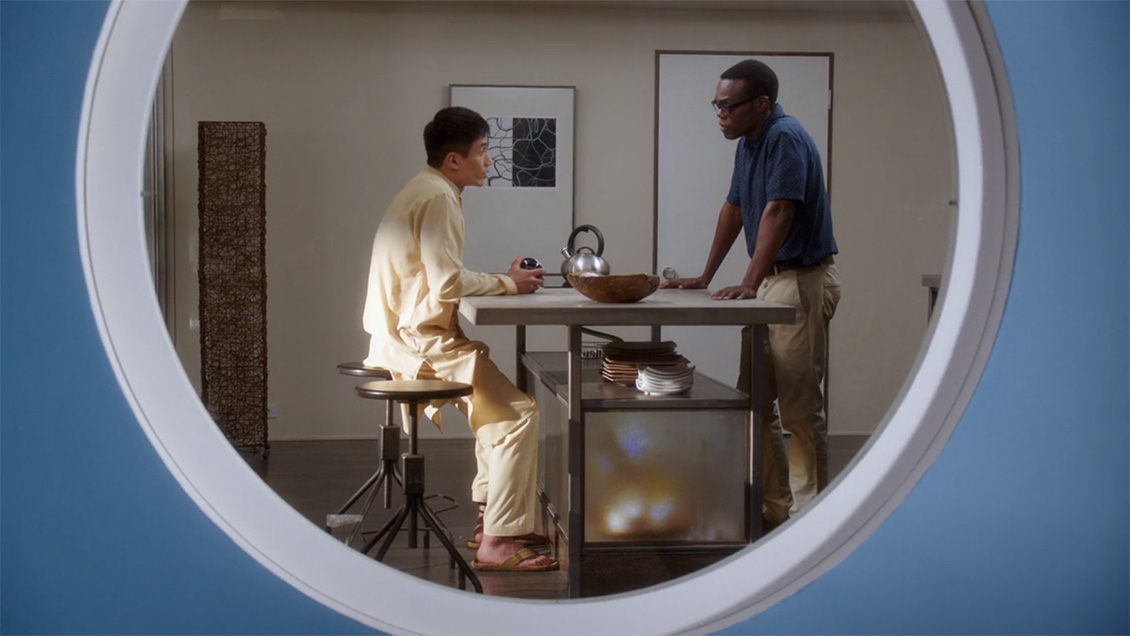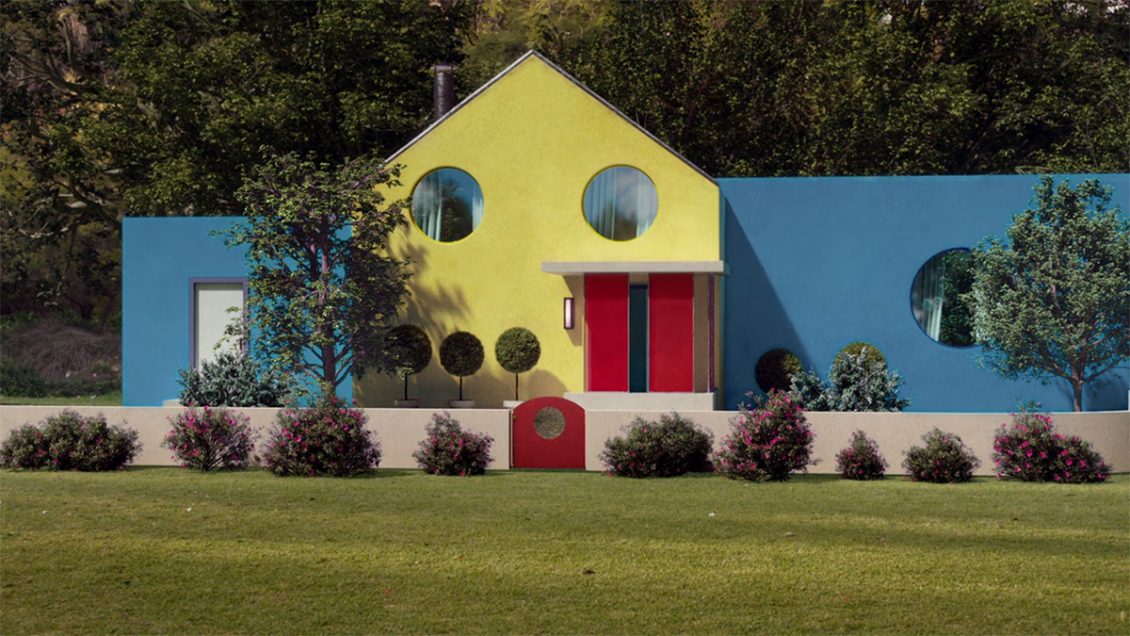 You can watch The Good Place on Netflix.