If you want a cosy home with plenty of charm, a cottage-style property is perfect for you.
However, getting the look right can be difficult. You don't want everything to look kitsch or dowdy, which are both risks with cottage interiors.
The whole property doesn't need to be in a cottage style. In fact, it can be easier to create a beautiful look inspired by cottages if you start with a modern home.
It helps you avoid going overboard with twee touches that make your home look like it hasn't had an update in at least thirty years.
If you want a charming but modern home, try these ideas for a cottage home.
Plenty of Wood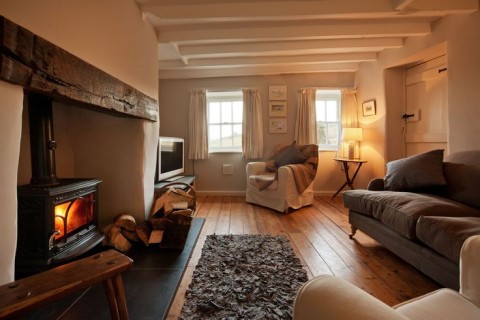 Traditional cottages tend to have plenty of wood in the interiors. These features help to create a more rustic look, but you can use them in a sophisticated way too.
Your home doesn't have to have these features originally because it's easy to add them in. You can get oak beams to create a faux effect of having exposed beams in the ceiling.
You might not have a wooden floor when you move in, but you could strip back the carpet or lay a new floor. Wooden furniture can also look great in a cottage-style home.
However, be careful not to overdo it with the wood. Try to mix up the colours and textures so that things are more varied.
Vintage Touches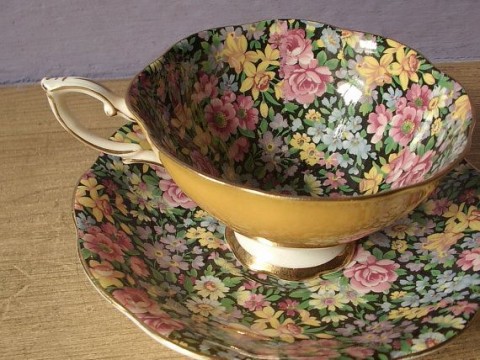 Vintage interiors are all the rage at the moment, but you need to bring them up to date. While you could replicate an old-fashioned home, most people would prefer to modernise.
There are lots of ways you can include small vintage touches without completely decking out your home in frills and doilies. For example, you could have a vintage floral tea set on a sideboard.
You can even use it as decoration by filling the cups with wax to turn them into candles. One or two vintage ornaments, a photo frame or a crocheted blanket could add to the look too.
Cosy Factor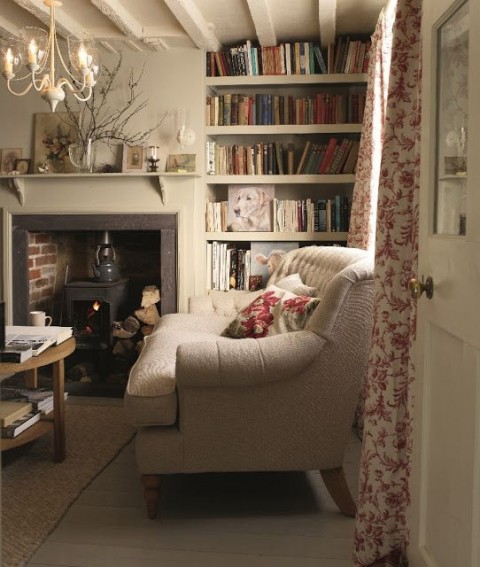 Cottages should be warm and comfortable so that you feel at home. If you want a cosy look and feel, you should concentrate on your furniture and textiles.
Plush sofas and wingback chairs will make your living room feel warm and homely. A bed covered with plenty of bedding in distinctive layers will always look welcoming.
You can think about other things too, like the colours you choose to use. If your home is all done in pale shades, everything might feel a bit cold.
Consider the physical warmth too, including whether to have a fireplace and how else you might heat your home.
Take Inspiration from Different Cottage Looks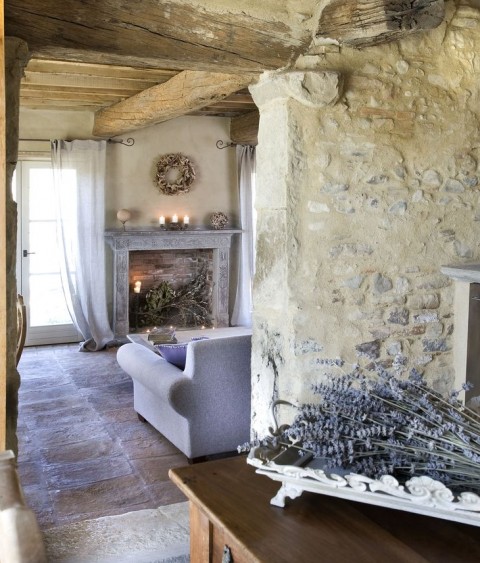 There's no one cottage look that you have to follow. Have a look at the different styles to find out what you like. You'll find differences between cottages in France, Britain and America, as well as elsewhere. Each of them will have influences from their history, location and culture.
A comfortable cottage look can still be modern and stylish. Plan your interiors carefully to get a good balance between vintage and up to date.