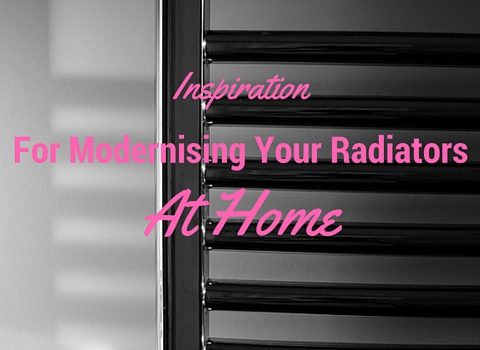 Radiators are primarily functional units, but does this mean they can't be inspiring in their own right?
Maybe even fully-fledged works of art? Of course they can – as you'll be very much aware of by the time you're done with this article!
These days, both traditional radiators and electric radiators alike are available in some of the most wonderful (and in some cases very weird) designs imaginable.
Chances are that not all of the examples you'll see here would suit your home, but it's nonetheless refreshing to see just how far the more innovative designers out there are pushing conventions.
So when the time comes to once again revamp or replace your home's heating system in general, bear the following inspirational designs and remember – function really can be balanced with form:
Chrome Pipes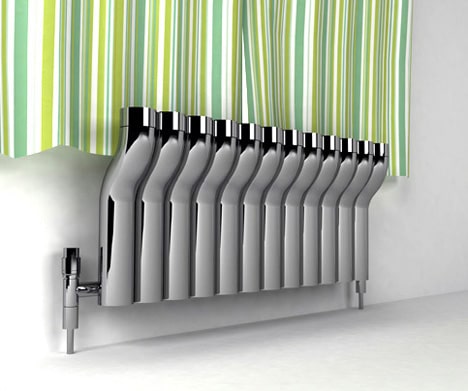 First up, there's no denying how impressive this polished chrome unit is, despite the fact that the shift from the norm is nothing more than a graceful curve. And of course, the practicality of the room's curtains sitting neatly behind it speaks for itself!
Paper Clip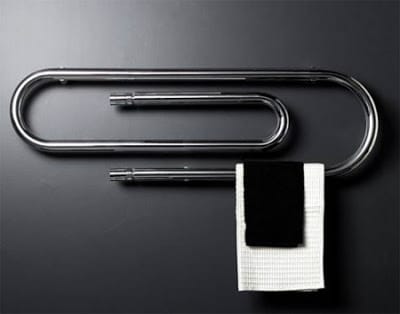 No doubt about it, the moment you lay eyes on this gorgeous paper clip towel rail is the moment you wonder why they didn't come up with the idea sooner! And not only that, but it's also the moment you realise you want one.
More and more, designers are turning their eye to towel rails in particular and coming up with some seriously impressive specimens.
Ceramic Twist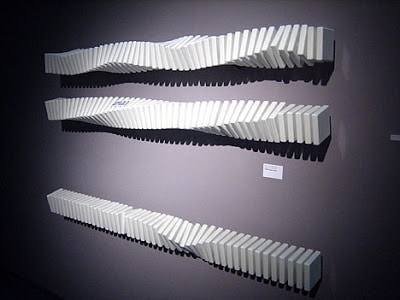 This radiator fashioned from a series of ceramic plates is impressive enough in any of the patterns seen here.
But what's even more impressive (not to mention deeply satisfying) is the way in which they can be twisted and turned into the pattern of your choosing, anytime you feel the urge to do so. How can you fault a radiator that also happens to be a cool toy at the same time?
Bathroom Wave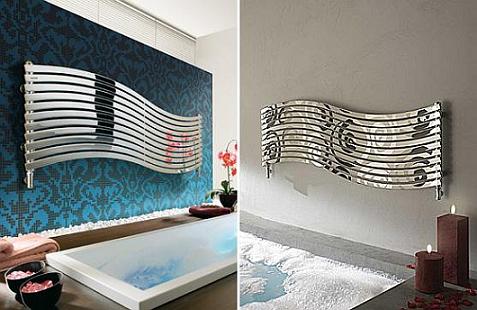 A modern classic in its own right, the graceful bathroom wave towel rail has become something of a new standard in many modern design circles. And to take a look at it, it's hardly difficult to see why!
Coat Hangers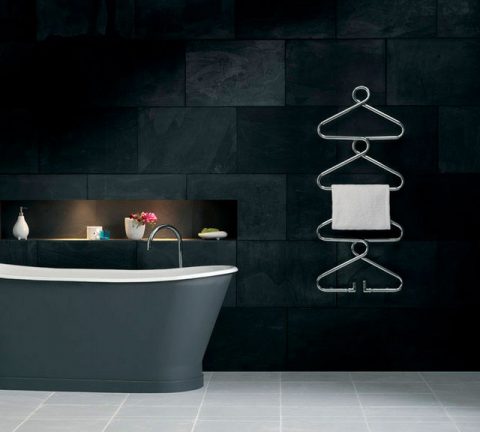 Again, an idea that's genius in its simplicity and so incredibly desirable. There can't be many bathrooms in the world this coat hanger rail wouldn't look incredible in – the fact that it's practical also being a bonus.
His and Hers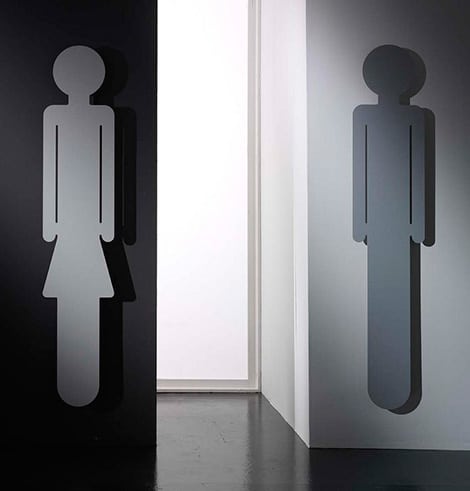 Ok, so admittedly this does somewhat convey the image of a public bathroom, but still…highly creative and each to their own!
Picket Fence
For those interested in bringing the outdoors to the indoors, there's always the option of this glorious picket fence radiator by Lucy Merchant. Match it up with a couple of corresponding gate-style radiators around the home and you're golden!
Honeycomb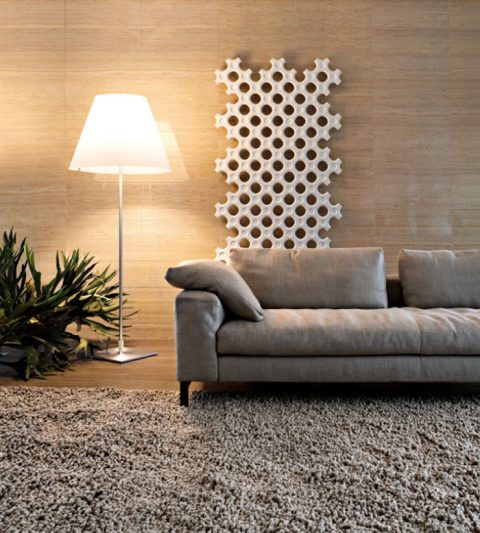 Last but not least, a case-in-point example of a functional radiator that immediately becomes the central focus point for the whole room. It might be there primarily to heat the room, but it's also a pretty spectacular piece of wall art in its own right.
Main Image Source – By Farouq Taj