It's official; Summer is over (or at least the weather is).
Wipe away those tears, though – there are plenty of opportunities to make the most of your inner sunshine without stepping foot in the English rain.
We refuse to accept that the season for garden parties is on its way out, instead moving the sunny vibes inside to hold a dreamy indoors 'garden' party.
Who said Summer parties are exclusive to the outdoors!? Wherever you choose to party in your home, deck out the room with these personalised furnishings to bring the party inside and feel tropical all year round.
It's All About the Decor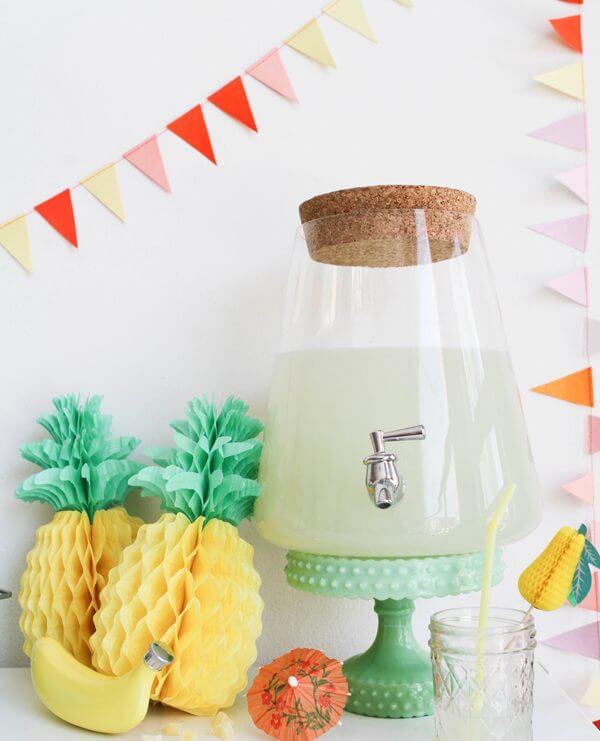 Image Source
First things first; Summer 'garden' parties are all about the ambience. And what better way to emulate some gorgeous sunshine than by covering your home in tea lights?
Warm, shimmery, and atmospheric. Create your own tealight design to match your chosen party colour palette; we recommend something bright and colourful to bring out that Summer sentiment.
Each pair of tea light holders comes with juicy apple or tangy tangerine scented candles so your guests can close their eyes and dream of a tropical paradise. Complete the look by hanging up some matching personalised bunting to keep the fiesta going all night long.
Get Cosy
Warm Summer evenings are the perfect occasion to cuddle up to a loved one – but why limit it to the Summer season!?
A personalised double deckchair will not only give your home an exotic beach look, but it's perfect for getting cosy with friends and catching up while having a drink.
Whether you opt for a vibrant pattern, a scenic photo, or a colour block design on your double deckchair, it's an essential to get that 'garden party' feeling.
For extra cuddly-factor, jazz up your deckchair with some cushions and a super soft throw which can be personalised to match your other party decorations.
Time To Munch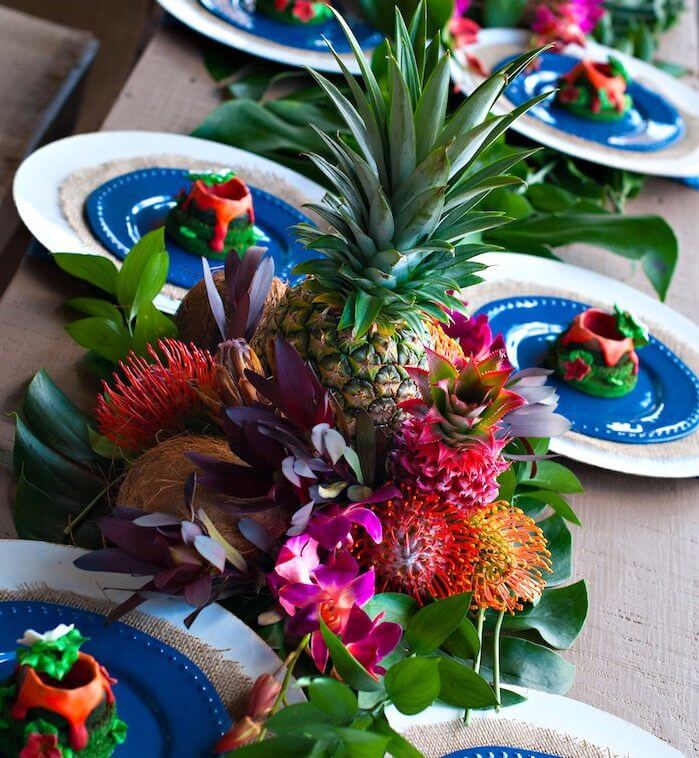 Image Source
No 'garden' party would be complete without the ultimate Summer party food. Let your guests feast on your homemade delights and serve them up in style with a decorative party platter.
Personalise it with images of exotic cuisines or even just funky colours to fit in with your vibrant decor. Pass out matching personalised party plates and napkins to tie the look of the room together. After all, no party is complete without beautiful kitchenware!
Personal touches give an elegant look to your 'indoor Summer garden' and help create a fun and vibrant atmosphere, with lasting memories.
Use your own photos or designs to customise your party pieces on Bags of Love. Keep the sunshine flowing all year round, no matter the weather!
Main Image Source