Having a pool table in your home provides quality entertainment for both your family and friends. You can practice by yourself, play with your partner, or host a fun tournament for friends. While it's always fun to go out to the pub and play pool, it's even better when you don't have to leave the comfort of your own home. There are many different pool tables available to fit every size of home and every budget. Not only do they provide entertainment, but they can also complement the décor in your space.
Here are some things to consider when choosing the perfect pool table for your home.
Size
The first thing you'll need to consider is the size of the pool table that you want to get. Regulation size in America is 4.5′ by 9′, but there are many different sizes available. Most pub pool tables in the UK are only 6′ or 7′ in length.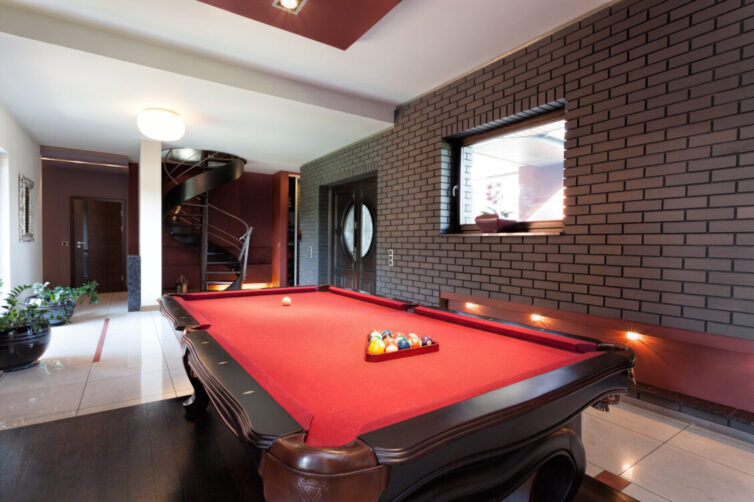 It's more important to have a table that fits comfortably in your games room than to have a regulation size. You need to have ample space around your pool table so that you can line up shots effectively, without having your movement inhibited. You can find a variety of different sizes to suit your space at Home Leisure Direct – homeleisuredirect.com. 
Frame
If you've ever tried to lift a pool table before then, you'll know how heavy they are. You must choose a pool table that has a sturdy and reliable frame to hold up the weight of the table, and the people that are leaning on it. Without substantial support, the frame can sag and crack over time, rendering the pool table unusable. Many people will lean the entire weight of their body on the frame when taking complicated shots, and the frame needs to support that. Look for tables with crossbeams underneath that reinforce the structure. Depending on the thickness or the slate, or slate-alternative you'll need more crossbeams. For example, if you have a ¾" slate, then two cross beams are enough. With a 1″ slate, you will want four beams.
Cloth/felt
There's nothing worse than a torn felt since it's not an easy fix. The surface of pool tables take a beating, not only from the balls but from the queues. It's common for people to miss shots and end up scuffing the table, and therefore a good quality billiard cloth is essential. Not only is your chosen pool cloth important for durability, but also speed and traction. Balls will roll more effectively on a quality cloth.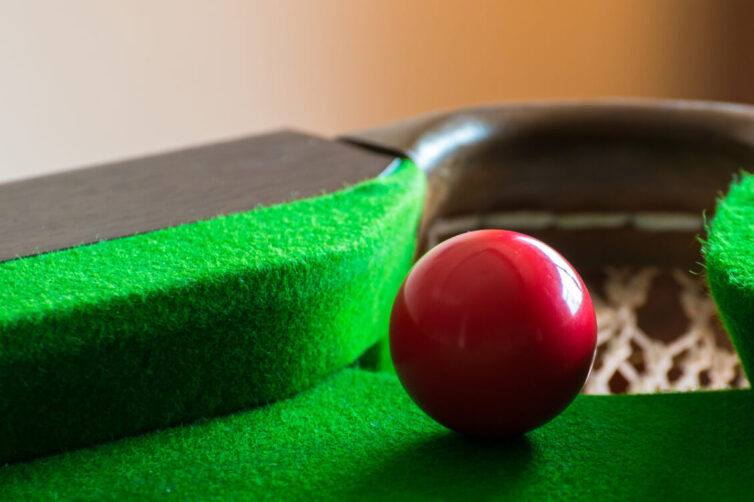 Worsted fabrics are the best to avoid pilling that can happen over time. If you're planning on having lots of drinks around the pool table, then you want to choose a cloth that has a Teflon coating, which will help you clean up spills and avoid any stains.
Conclusion
While these are the functional things you need to consider, a lot will come down to personal preference. You may want a specific colour of cloth or type of wood for the base. There are many fantastic options out there, so you're sure to find the pool table of your dreams.