Running a household means keeping an eye on the purse strings – it allows you to save for big holidays, rainy days and, of course, home improvement projects.
Take your eye off the ball and utility bills can eat up those spare pennies. In 2016 some households were spending 8 per cent of their income on energy bills, according to the sector regulator Ofgem.
What's more, the utility burden is growing in 2020 as people spend more time at home. It's money that could be put to better use – and if you're already on the best possible gas and electricity tariff, then changing your home environment could be key to saving.
Understanding your EPC rating
So, what is an EPC rating? If you've ever purchased a home, you will have seen your property's EPC rating among the piles of paperwork. It stands for Energy Performance Certificate, and it relates to how the physical characteristics of your home change the way it consumes energy.
Ratings are grouped from A to G based on a numerical rating between one and 92. The higher the number – and the closest to A – the more energy efficient your home is. This means it will cost less to light and heat your home.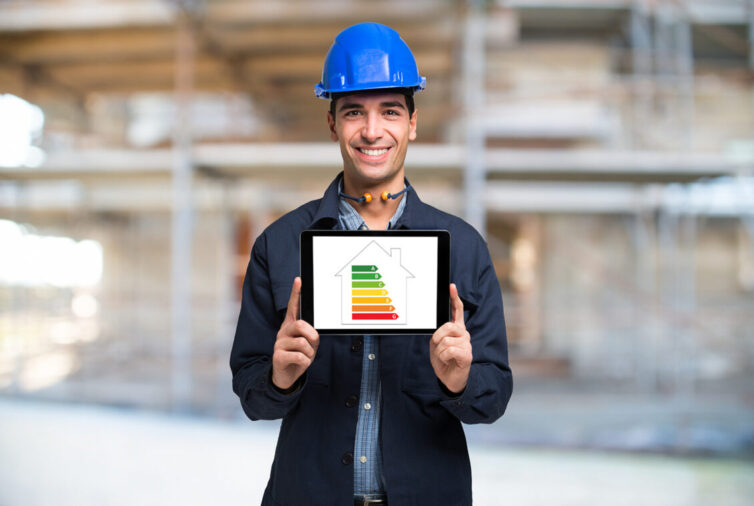 Less than one in every thousand existing homes are rated A. Even among newbuilds, just one per cent make the cut. But the B category is where real potential lies – 83 per cent of new builds are rated B, compared to just two per cent of existing homes.
Old homes, such as handsome Georgian townhouses and characterful Victorian properties, tend to be the least efficient – and your rating can be a useful prompt to require you to do more to save energy around the home. Fortunately, there are ways to boost the rating through home renovations.
Achieving style and efficiency: what you can do
Structural renovations
Gloriously high ceilings, period windows and modern bi-folding doors – they're the kinds of features home designers dream of. But they can also drain your home's energy efficiency.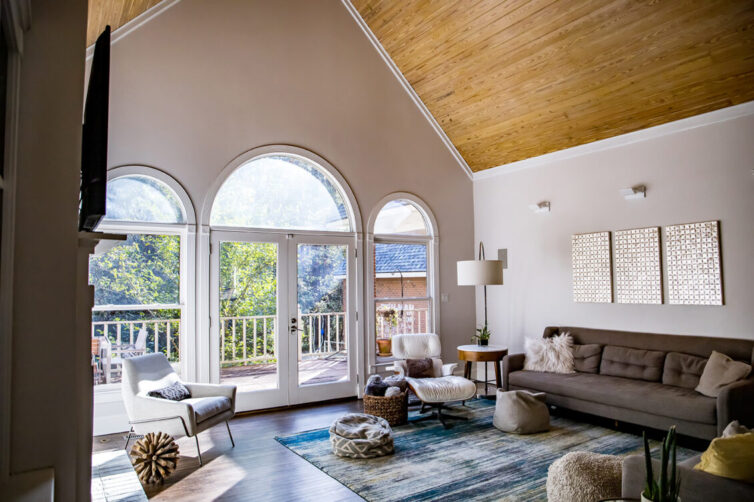 If your house benefits from high ceilings, then adding rubber or caulking insulation between each floor can help keep the heat inside your home. It is also a good idea to insulate floors above spaces such as garages.
Consider swapping your conservatory for a fully-insulated orangery with double or triple-glazed windows – and beware of renovations which feature many windows. That open-plan kitchen with more glass than brick may look beautiful, but it could raise your energy bills.
Solar panels, boilers and heat pumps
Old boilers and heating systems can drain your household finances, so it's a good idea to consider upgrading your system – particularly if it is over 25 years old. Remember that some older heating systems are not set up in a way which allows energy efficient boilers to work at their optimum, so it is often smart to replace both at the same time.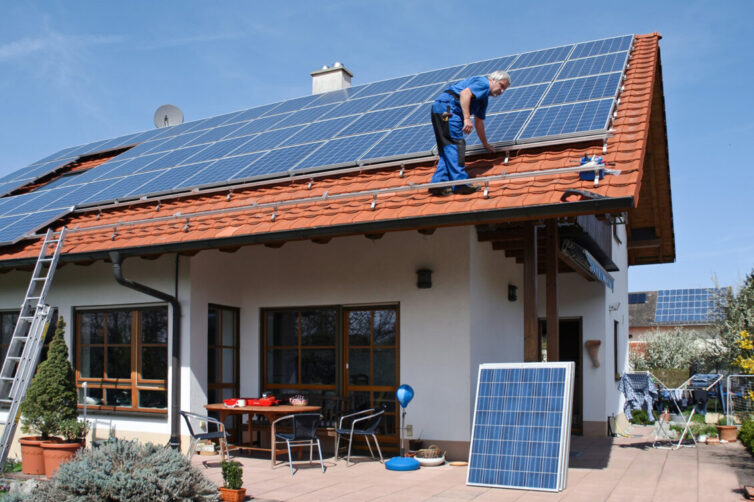 An inefficient household water pump could also be draining your electricity, gas and water meter bills by as much as 20 per cent, according to a 2016 study from the European Commission. This means taking a look at the parts of your house you can't see – such as the plumbing – can be smart.
For longer-term savings, consider adorning your rooftop with solar panels. Sometimes, you can even get government funding on these items through the Renewable Heat Incentive scheme.
Smart purchases
Fitting a new kitchen? Ensure appliances have a strong energy rating to cut the cost of boiling the kettle, firing up the oven and running the microwave. White goods such as washing machines and tumble dryers come with energy labels which outline how much energy they use.
Other electrical items can also be replaced with more efficient options. Laptops use one sixth of the energy a desktop computer uses, for instance – which is good to know if you're working from home.
Interior design tricks
Sometimes, style and savings go hand in hand. Switching to LED lighting can give your home a bright, modern look. These bulbs also last longer, while using up to 85 per cent less electricity.
Draught proofing existing windows can give them a new lease of life while helping to keep the heat where you want it – inside.
Even curtains, those interior drapings which can express so much about your household through their colour and texture, can be selected for energy efficiency. Consider a heavy weight curtain with a thermal lining which stretches at least 5cm below the windowsill for the best effect.