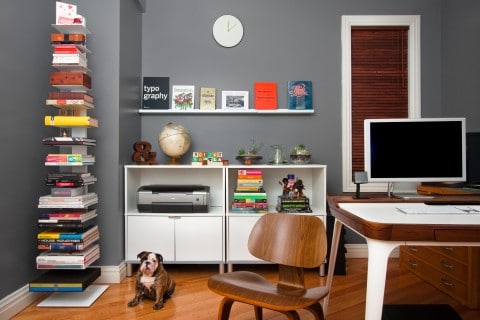 As loud wallpaper and patterned carpets remain a thing of the past, accessories are still the key way to showcase your personality and add some flair to your home.
Try livening up your living room, kitchen, and bedroom with our picks of the top finishing touches for the home.
Living room
A colourful rug can bring a breath of fresh air to any home, and can be used to dramatic effect as the centrepiece of a neutrally decorated living room.
Online retailers such as Land of Rugs have rugs to suit both traditional and modern tastes, and you can go for a vivid design to bring your living room to life, or a more sedate pattern for a more relaxed feel.
Bring the room together with a set of cushions that match the colours in your rug to create an instant theme.
As it's where you'll entertain guests, the living room is the perfect place to put your photographs. Make a stylish feature of your favourite family photos with a collage frame, such as this one from IKEA.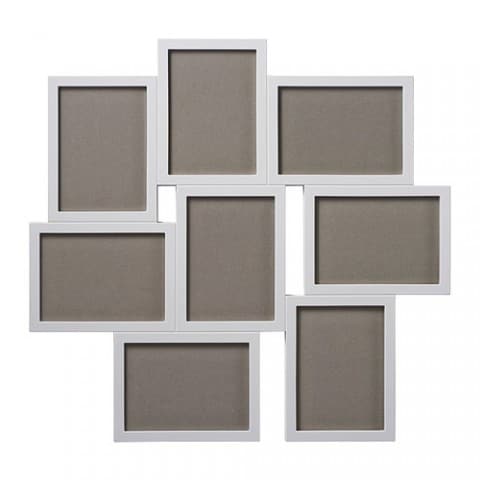 ---
For a big statement piece, try a distinctive light fitting, such as this head-turning 'melting' light shade from John Lewis.
However, make sure to only have one accessory this idiosyncratic in each room, so as not to overdo it.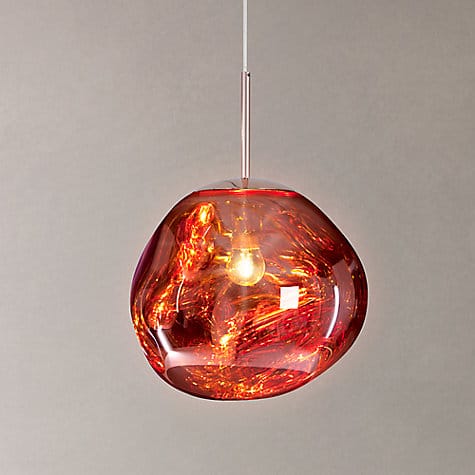 ---
Kitchen
As most people are pressed for space in their kitchen, it's wise to choose finishing touches that look good while still serving a practical purpose.
This elegant wood-framed noticeboard from notonthehighstreet.com can be used as the hub of the household and filled with to-dos and reminders, or even used as a dedicated space for recipe ideas or travel inspiration to add tonnes of character to your kitchen.
You can also bring some personality to one of the most utilitarian rooms in the house by replacing run-of-the-mill kitchen storage with quirky accessories, such as these personalised jars from The Oak and Rope Company.
For keen cooks, a few of your favourite herbs growing on the windowsill make for a great finishing touch to your kitchen.
Don't worry if you haven't much of a green finger — much like people, plants are happiest in temperatures between 18 and 22 degrees, so as long as you remember to water them, your herbs should flourish
Bedroom
An easy way to bring instant style to any bedroom is with a bit of statement lighting, like this steel table lamp from Eglo Camelia.
You can also change the feel of the whole bedroom with some artwork — either liven it up with a colourful piece of modern art, or add a touch of elegance with a landscape painting or a photograph of your favourite city.
For a sophisticated and romantic ambiance, scatter candles and tea lights around the bedroom. You can even make a charming feature with a wall-mounted candle holder, such as this one by La Redoute.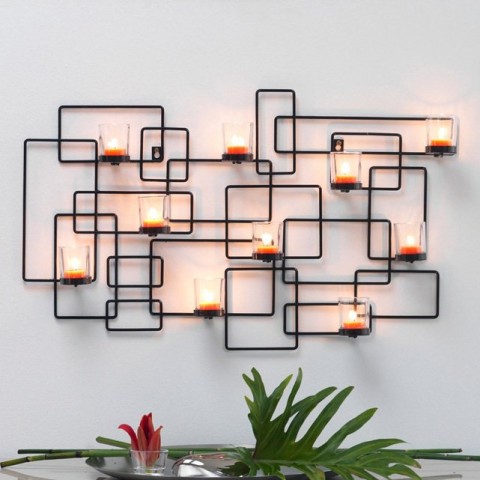 ---
In every room, make sure you have a colour scheme to bring all of your accessories together, and always remember that less is better than more, so don't overdo it.