The festive season is all about embracing the fun, so this year we are opting for Christmas kitsch over minimalist chic.
More is definitely more when it comes to colours, textures and decorations, with nostalgic and throwback designs taking pride of place in our holiday schemes.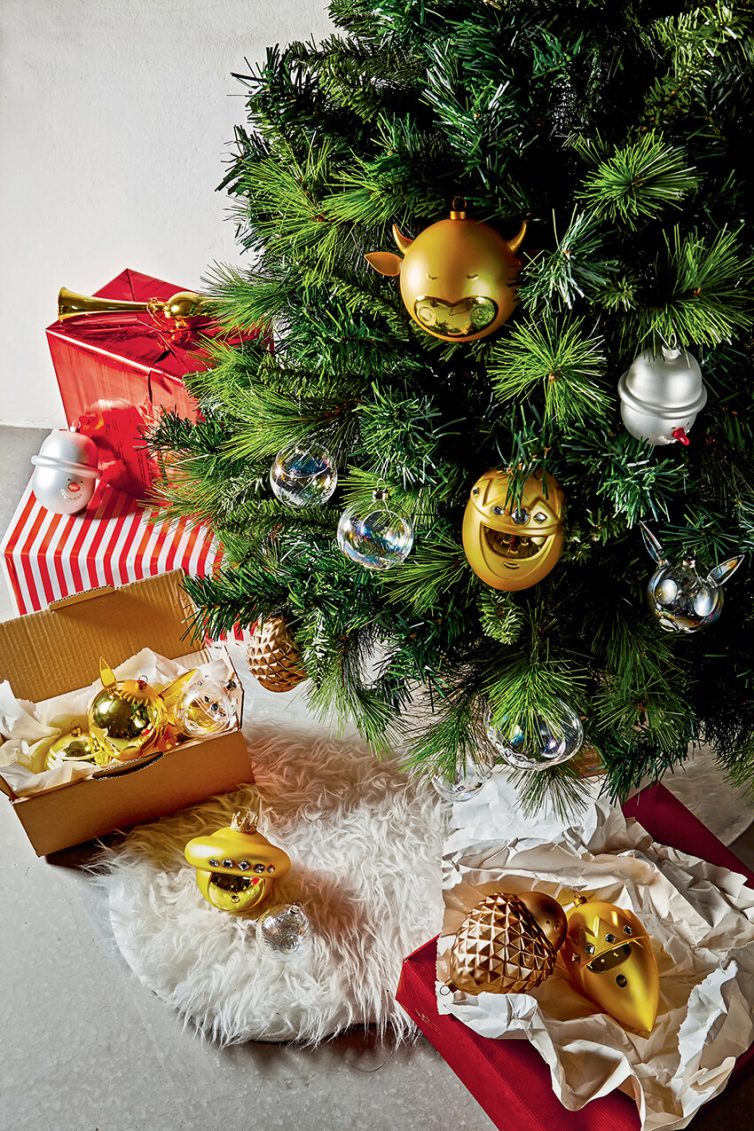 Christmas past
The tree is undoubtedly the star of the show when it comes to decorating, and with the countdown to December almost over, now is the perfect time to pick out playful designs.
There is nothing like the holiday season to bring back fond memories of childhood and time spent with family.
Award-winning interior designer, Shalini Misra, agrees, saying that "for me, Christmas décor has always been about nostalgia and remembering magical childhood fables, so, when choosing decorations, I like to indulge in festive opulence".
To embrace this statement style without breaking the bank, invest in a few standout character-led designs and layer with a selection of plain yet colourful baubles.
With characters including a ladybird, swan and whale, Alessi's 2019 bauble collection features fun yet timeless options that you will treasure year on year.
Festive foliage
Nature has the best inspiration when it comes to creating a maximalist look this season, with wreaths and garlands making a real impact.
"They are an easy way to quickly update your interiors into a truly festive landscape" says Shalini Misra, "I can't imagine Christmas without my favourite holly and red berries weaved into a voluminous wreath framing my front door".
Garlands are a particularly effective way to create drama at the Christmas dinner table too. We recommend running one in festive pine needles and berries with twinkling fairy lights along the full length of your table.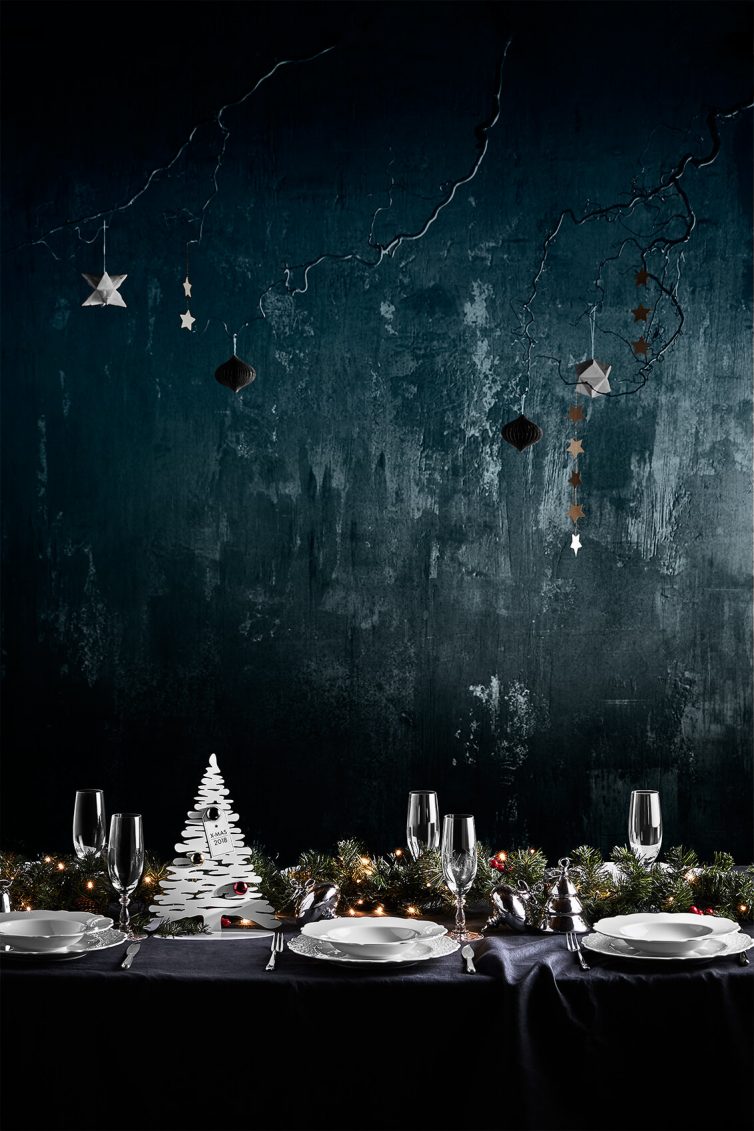 Go for gold
Including metallics in your scheme is an easy way to add a touch of opulence to your home that will last through to New Year's Eve.
Be the host with the most by creating an elegant living space that that will wow your guests, like this one from Timothy Oulton. By contrasting luxurious metallic and sumptuous velvets with a black backdrop, you can create a dramatic yet warm and comforting space.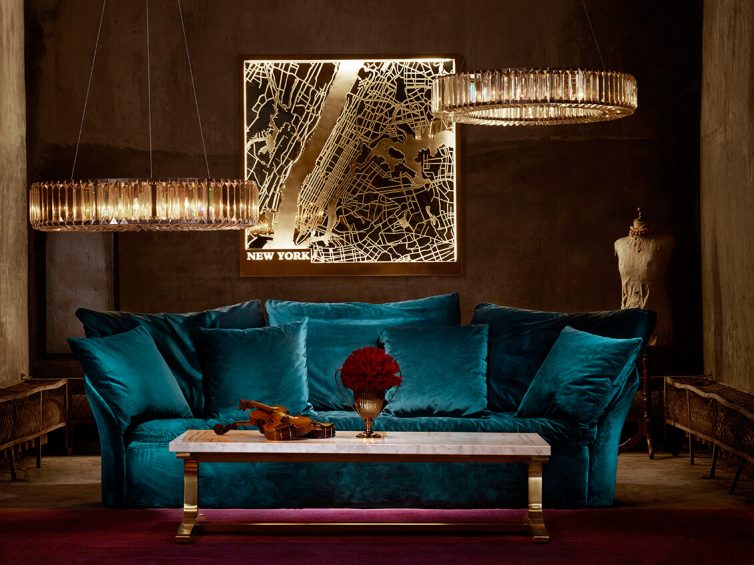 Scent of the season
When decorating your home for Christmas, maximalism isn't just about how your space looks, but also how it smells.
"Creating a truly festive feel requires playing not only with the visual, but also creating the perfect scent" explains Shalini Misra, "combining pine needles, the spicy glow of cinnamon, cloves and ginger with the softness of amber and vanilla, creates a sensory experience that will immediately get your guests in the holiday spirit".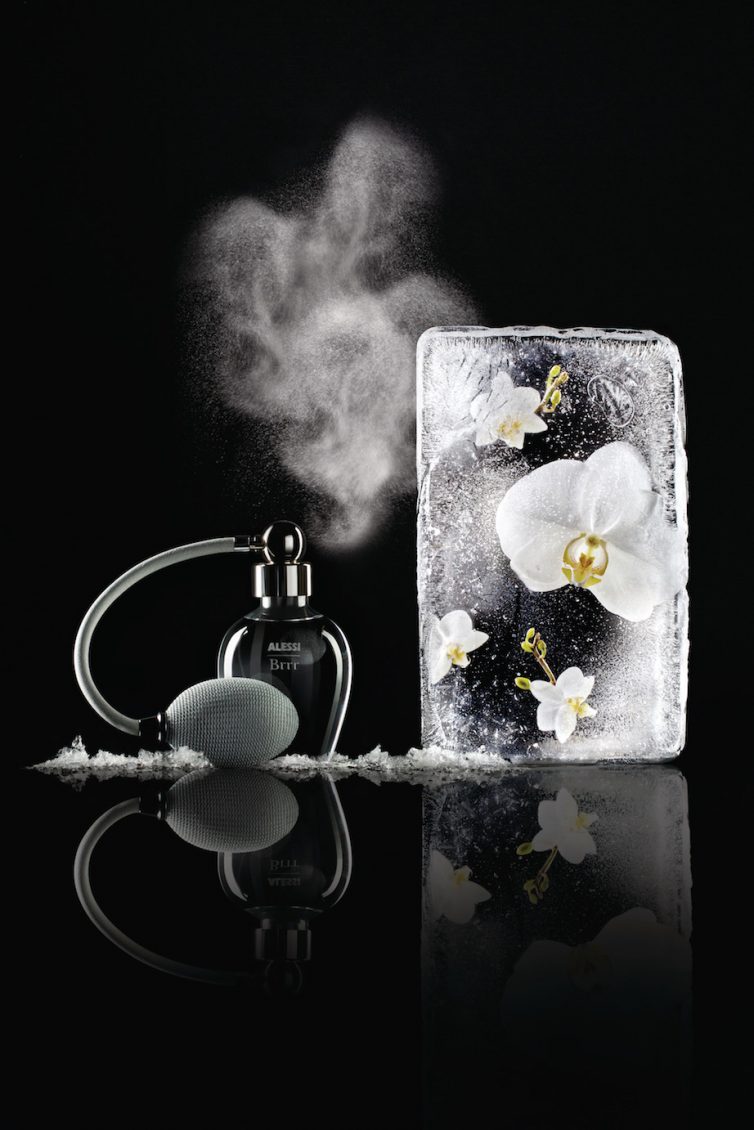 There is plenty to choose from this year when it comes to festive fragrance, not least the new Five Seasons collection by Marcel Wanders for Alessi.
The range features five different scents capturing the year, with the winter choice, Brrr, featuring notes of bergamot, lily of the valley and musk.
Each is available in a selection of leaf diffusers, room sprays and candles. Similarly, Timothy Oulton's Tinsel candle captures the spirit of Christmas in an elegant and refined way.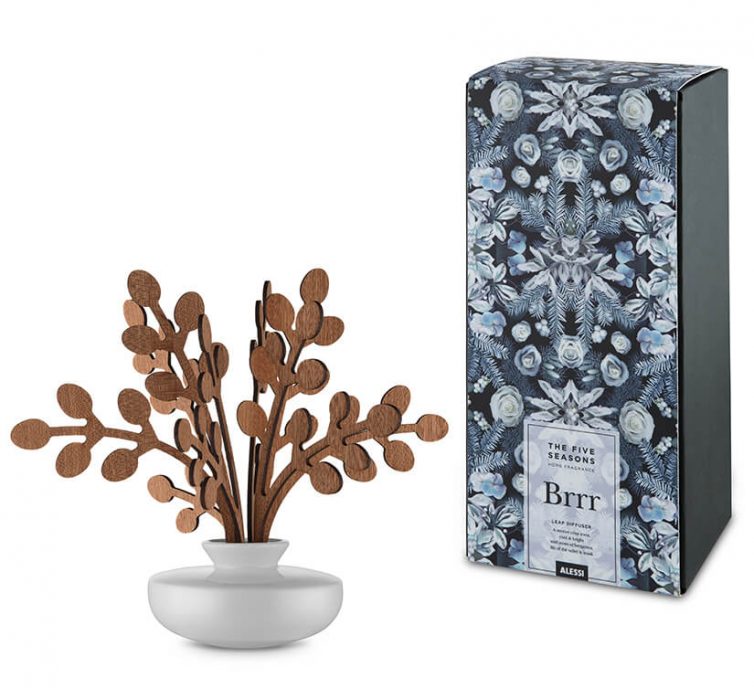 For more Xmas inspiration checkout our Christmas section here or visit the homepage.