Interior trends change and adapt throughout the seasons, and as we head into winter and Christmas, we're looking at how trends evolve for the festive period.
This year Personalised Gifts Shop have shared their top trends and tips for decorating this Christmas and their favourite decorations, which can also be personalised.Following on from this year's most popular interiors trends, we look at the ever popular Hygge lifestyle and the sparkling and bright summer colour pops.
Calm and relaxing
As the nights draw in and the temperatures drop, we want to create a living space which is calm and relaxing but also warm. The serenity of the Hygge style works well with Christmas decorations, keeping it simple and uncluttered, with a hint of the festive season.
Rustic features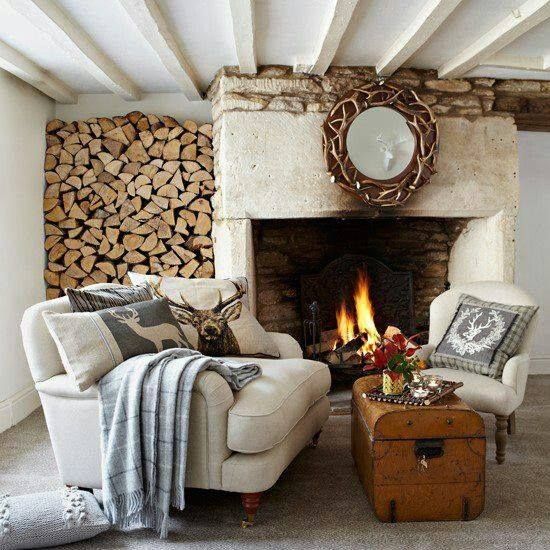 Introduce lots of earth tones and neutral colours with rugs, throws and cushions to make the rustic Christmas look. Keep decorations natural with greenery, small string lights and plenty of candles work well here. Add in rustic materials such as bleached woods, dried foliage, and coarse fabrics to the mix, and create a industrial table setting with hessian and light canvas.
Laid-back luxe
This trend is all about a laid-back and peaceful take on Christmas decorating, so keep patterns subtle and soft, adding in some simple soft furnishings and accessories. Use logs, slate and natural wicker and keep decorations on your tree within the colour palette of the room to stop it distracting from the overall theme.
Sparkly and bright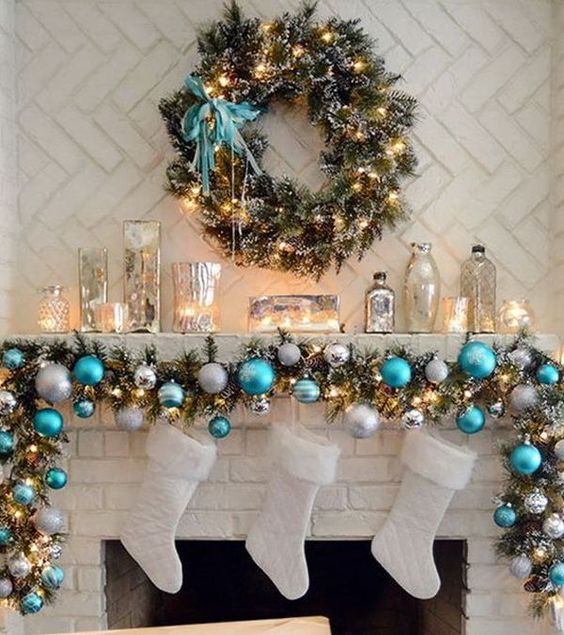 The vibrant and glittering trend we had this summer can also be adapted to Christmas; keep the vibrant and lilac shades but mix in classic combinations of crimson and forest green for something a bit different and more festive. Use rainbow glitter, sequins and sparkles against bright serving ware to create depth and a festive theme to your table.
Rich and luxe
Gold and silver can work well together by using glitter to create a high-shine, before mixing in retro tinsel, classic baubles and encrusted ornaments. Touches of orange and magenta add some great colour pops too.
Mix on traditional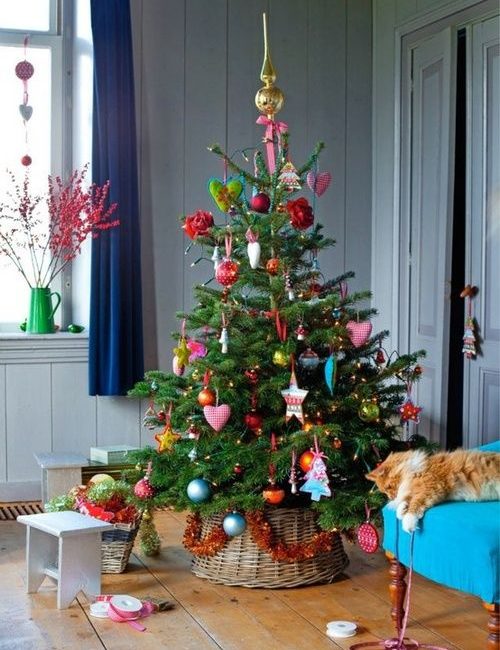 Image Source
It might sound a bit off, but get the balance right and you can have a great mix between traditional and modern styles. The rich and luxe reds, greens and golds work well with the modern colour pops of bright and sparkly summer colours.  Use modern and retro decorations on your tree, then traditional baubles and bright pompoms will soon fill up the space creating a visual focal point in the room.
Main Image Source