January brings television programmes, magazine articles and social media posts on home organisation, telling us to "start the new year right" and "live our best lives, free from clutter and chaos". We're shown pictures of carefully categorised pantries, colour-coded wardrobes and sleek shelfies. There's not an inch of the home that escapes a spot of extreme organising. And, if I'm quite honest, I love it!
It's an excuse to buy baskets, stock up on lidded glass jars, hunt for the perfect drawer dividers and look for clever items of furniture with hidden storage.
Have you jumped on the decluttering bandwagon this January? If so, you're probably looking for stylish storage solutions.
Luckily, we present six solutions that marry form with function below. Happy organising!
1) Compact Oak Storage Shelf from Cox & Cox, £150
This sleek wall mounted shelf comprises of four drawers and a small cupboard, which snaps shut with a magnetic closure. It's a compact piece with enough room to store all of those essentials, like charging cables, keys, ID cards and wallets. Use it to corral accessories in your bedroom or wrangle knick-knacks by the front door.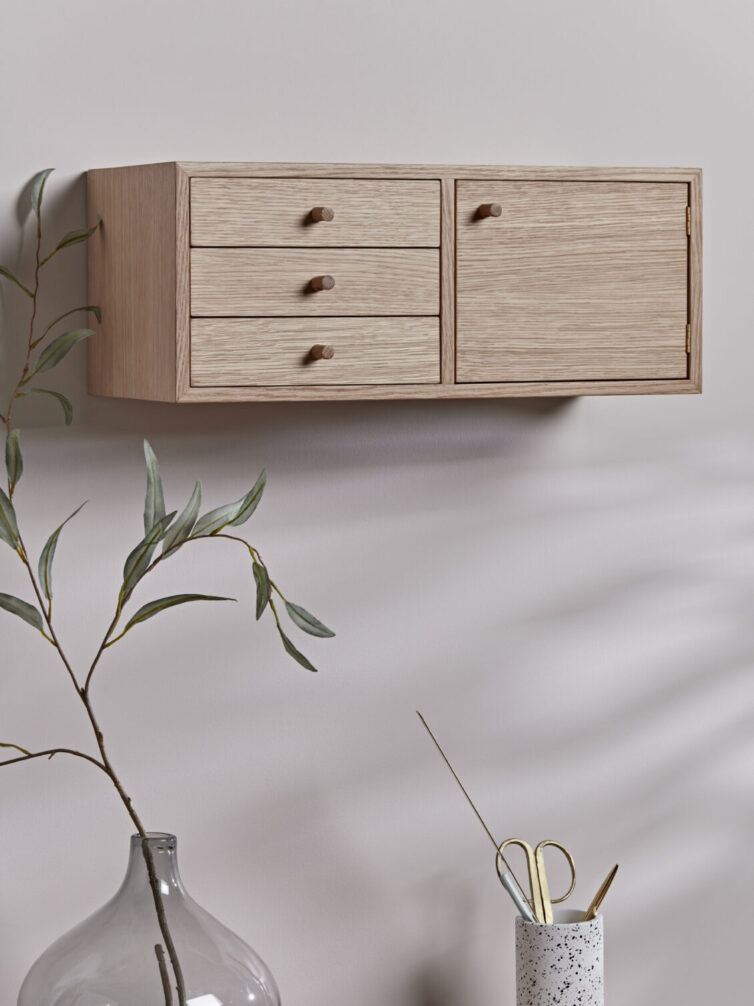 2) Bear Book Cart from Great Little Trading Company, £30
Did you know that fewer toys lead to more creative play? A recent study found that if you give fewer toys to a child, their focus improves and they'll play with toys for longer stretches. Fewer toys are good for your child's development AND your home! This means you can hide some of the clutter toys away guilt-free! (We recommend a unit like the Kallax.) Just keep a few key pieces on display, rotating them each week according to your child's interests.
Fill this beautifully-made book cart from Great Little Trading Company with a few books, stuffed animals, puzzles and toys. Then, each week, rotate with new items. It'll stop your living room from looking like a nursery classroom that's been hit by a grenade. Plus, it's really cute.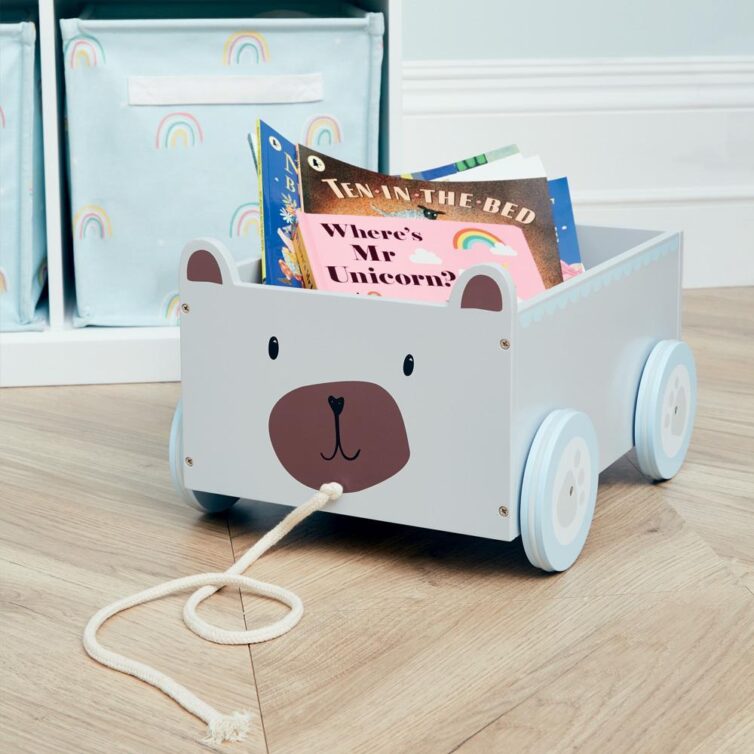 3) Enamelled Storage Tables from Cox & Cox, £275
Use these attractive pieces as coffee or side tables in your living room. The inner cavity provides ample storage space for blankets, cushions, and other clutter (you could hide baby changing items in one table, for example!) They're made from zinc and feature a trendy debossed stripe pattern, a distressed enamel finish and removable mango wood tops.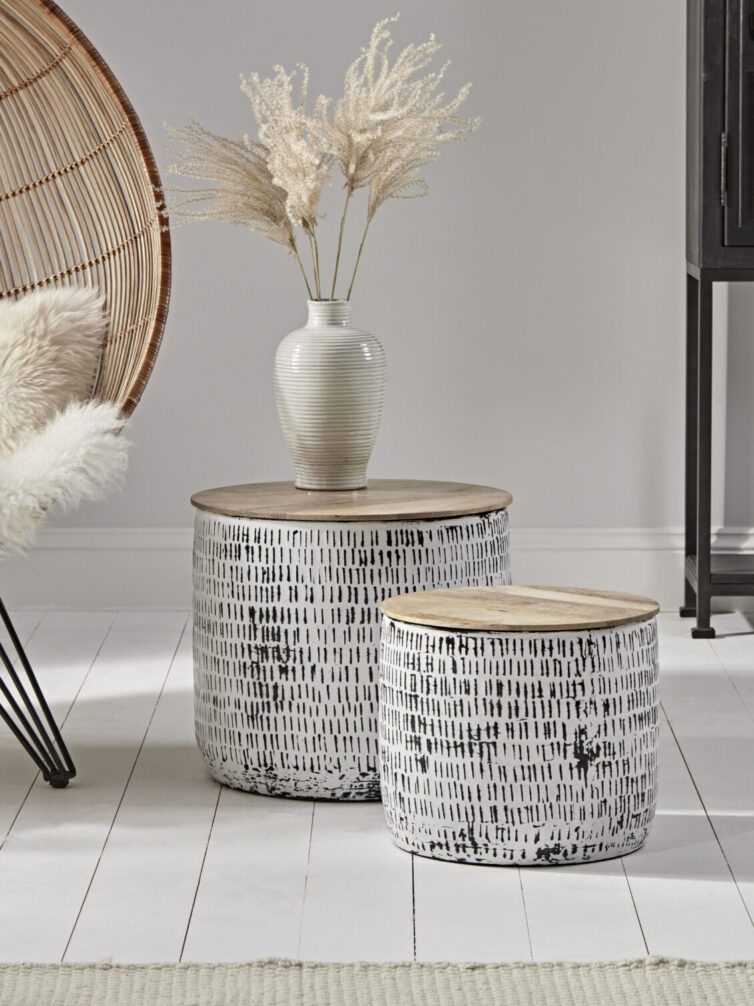 4) Zara Blush Pink Velvet Ottoman by Danetti, £169
Make a statement with this trendy ottoman storage cube by Danetti. Pair it with matching blush pink furniture from the same collection or use it as a contrasting accent piece. Perfect for storing linens and blankets in the bedroom.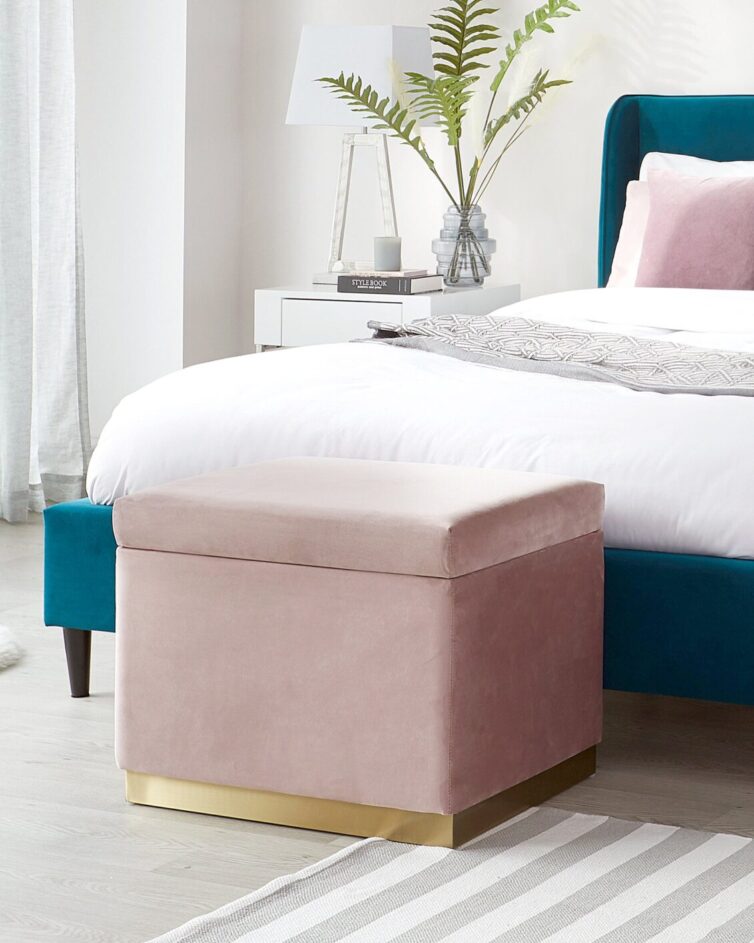 4) Set of 2 Beckley Storage Baskets from Garden Trading, £25
We love these stylish two-tone jute baskets from Garden Trading, they're so versatile. Use them to hide miscellaneous items out of sight in your utility or bathroom. The lids will help to keep your space look clutter-free.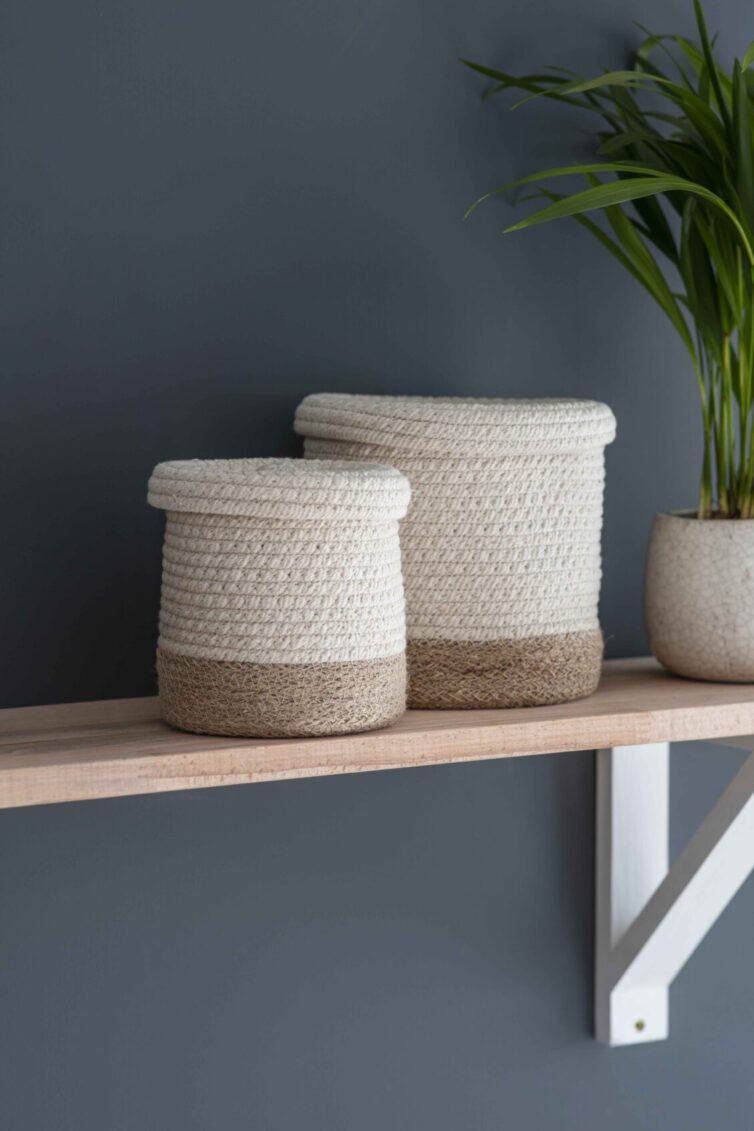 5) SmartStore Compact Clear Storage from ORTHEX, prices start at £1.45
Use these clever storage boxes to keep your fridge clean, tidy and organised. It's a modular and stackable system, which means you can get the most out of the space and find what you need quickly. The entire collection is BPA and phthalate-free, making it perfect for storing food. The Orthex Group is a nordic company that champions sustainability. They use recycled and bio-based materials in 15-20% of their products.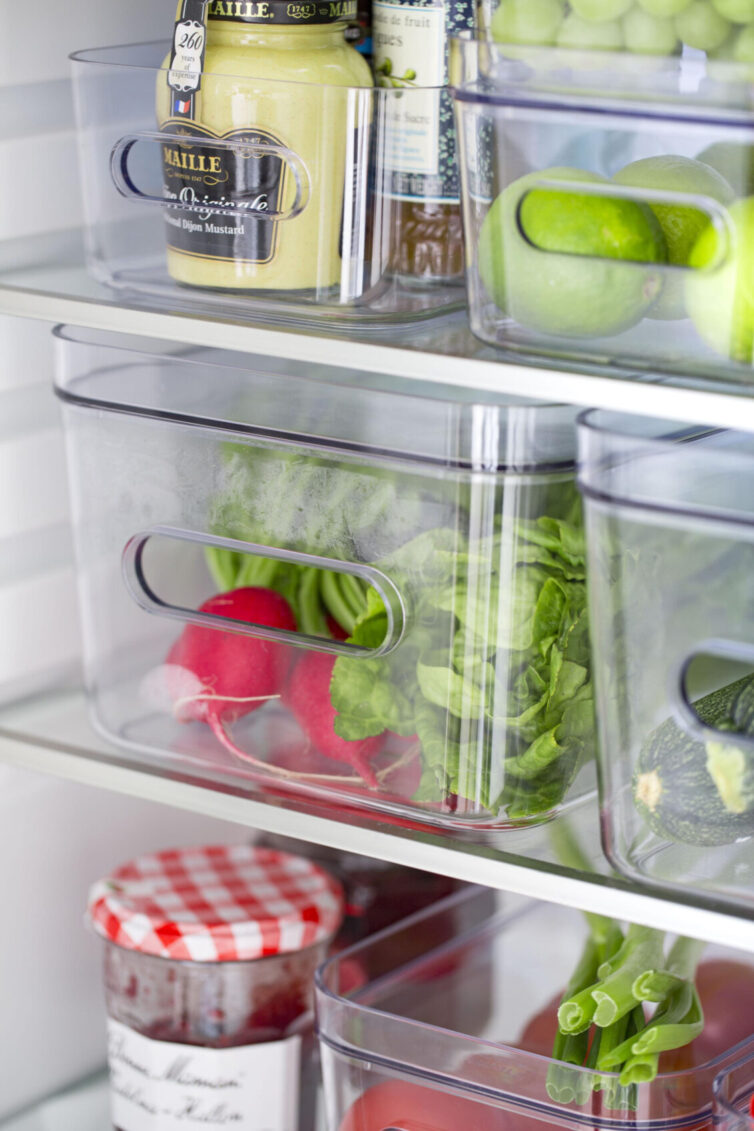 6) Halifax White Painted Storage Chest from White Tree Furniture, £489
This traditional storage chest is a versatile piece that can be used to store blankets and towels in a guest room or shoes and schoolbags in an entrance hall. It'd also make a great toy chest in a child's playroom.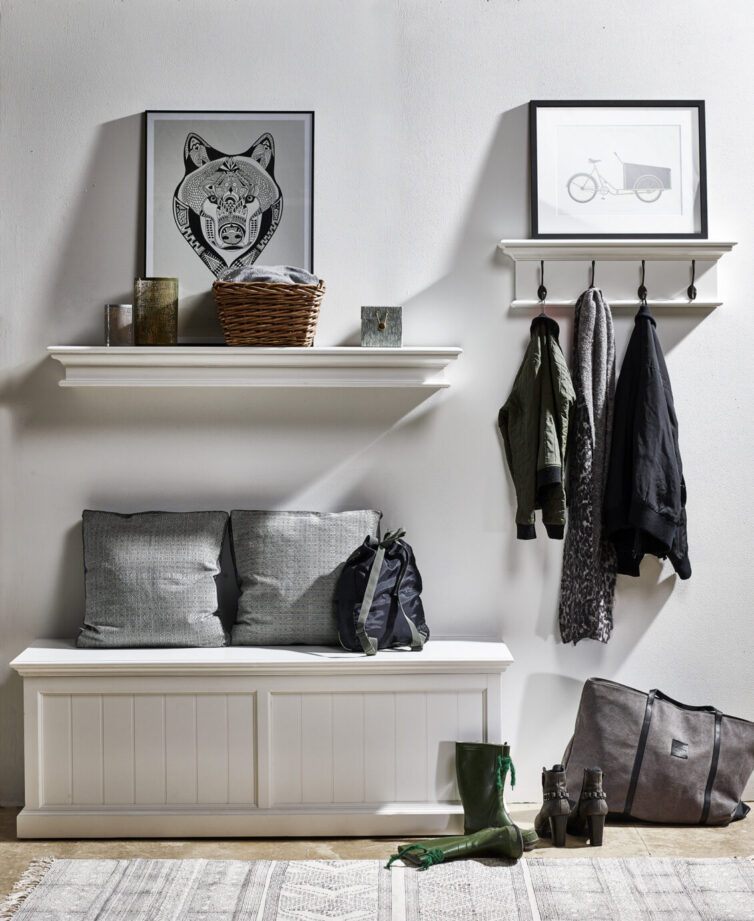 Featured images: Cox & Cox Round Rattan Storage Bench