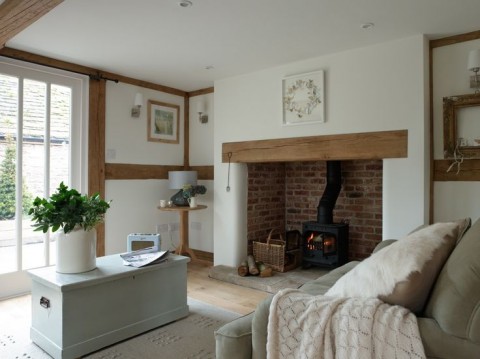 Renovating your lounge this summer could be the best way of improving your home.
It is the room that most of your guests will see first when they enter your property. However, it can be difficult to find the money required in such a weak economy. Considering all that, we've come up with some quick fixes and ideas that should help you get started.
It is possible to implement all the suggestions on this page for less than £500 in most instances. You just need to shop around and use online auction websites to make the best savings. Also, there is no harm in buying some interior design magazines for inspiration.
Purchase some new fixtures and fittings
Sometimes the smallest changes make the biggest difference. Buying new fixtures and fittings for your home from a local ironmongery is not going to break the bank. You could grab some new door handles and more if you select the right company.
Those items could make your lounge appear a little more luxurious, and they are sure to impress your friends. Again, shopping around is the best strategy if you are on a tight budget. Some sellers might also offer discounts if you spend over a certain amount of money.
Build a brick or stone fireplace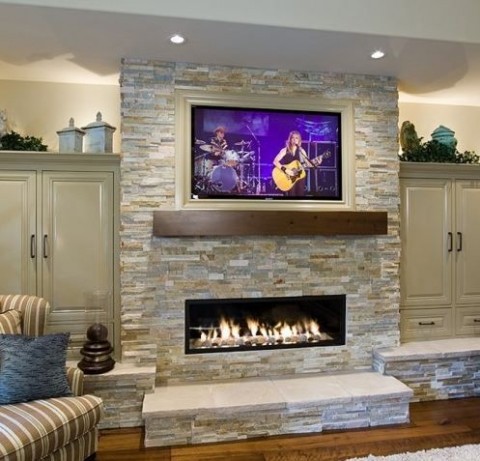 Image Source
Brick and stone fireplaces cost a lot of money when you buy a complete product. However, you could make one yourself for half the price. All you need is the right materials and some basic building know-how.
To get the brick or stone you require cheap, it makes sense to visit your local merchants. Presuming they don't have any excess items to sell, it's sensible to look online. Companies in that industry go bust all the time, and so you might find liquidated stock for knockdown prices.
Add some blackout blinds
Even the most upmarket blinds should be well within your budget. Adding some to your lounge could make it easier to create a relaxed atmosphere. Just make sure you opt for blackout blinds if you want to block out the outside world during the evenings.
Ensuring no light makes its way in your living room should mean you get the full benefit from all those stylish lamps. Also, it should help to regulate the temperature a little better. Any place that experiences direct sunlight is going to get very hot during the daytime if you can't block it out.
Paint your walls
Lastly, painting your walls in a new colour will give your room a new lease of life. At this time of the year, most DIY stores offer incredible price reductions. That is because they know people would prefer to spend time enjoying their garden. You should take advantage of that by purchasing your paint as soon as possible. 2015's top colours are grey, cream, lime green, and maroon.
As you can now see, it is more than possible to make your living room look fantastic for less than £500. All you need to do now is work out where you should start. With a bit of luck, you should have a whole new design in less than a week. That's not bad going, is it?
Thanks for stopping by. We hope our suggestions have helped you to see that thinking outside of the box is not such a bad idea after all.
Main Image Source