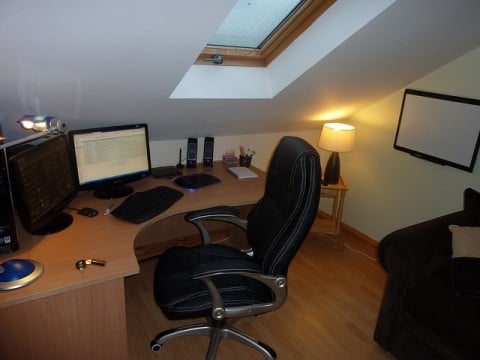 Your home is probably the most expensive asset you'll ever own.
The modern world has created ample opportunities for entrepreneurs to launch their own businesses. Starting a company comes with many risks, but they can be dramatically decreased by running the operation from home.
Running the business from home can be very rewarding, especially in those early days. Nevertheless, it's important that you don't stifle your opportunities. If you are going to run a company from the comfort of your own property, it must be completed in a way that enhances your operation.
Here are some easy tips to help ensure you create the ideal location for running your business.
Location, Location, Location
The location is a key element of any business. Just because you are running the company from home, it doesn't mean you can give geography any less attention.
Living in the city might not be the perfect scenario for people trying to juggle business with family. But proximity remains important. Staying on the outskirts provides the best of both worlds. Moreover, new homes outside of the main city will offer far greater value for money..
Conversely, living in the middle of nowhere could limit your possibilities. If you're serious about achieving great things, you must get this factor right.
The only real downside of working from home is your address doesn't look as professional as it could. A simple solution is to register a PO Box one.
Create The Perfect Home Office
The bulk of your operation will be conducted from the home office, so it's imperative that it ticks all the boxes. The perfect workspace will promote increased productivity while also keeping you comfortable.
When building a home office for ordinary usage, it's commonplace to convert the smallest room. If you're going to run a business from here, though, you must make sure there is enough space. Moreover, the interior design must be completed in a way to help promote a stronger business operation.
As well as improving the potential of your business, the home office could add value to the property. What more reason could you need?
Have Fun Areas For The Kids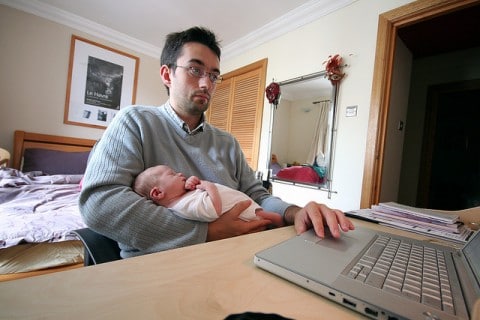 Image Source
Business doesn't stop just because the kids are off of school. Likewise, you should be prepared to work long hours while launching the business. With these two facts in mind, it's imperative that you provide the children with enough things to keep them entertained and safe.
You can't just switch off as a parent, but there are ways to keep your mind at ease while also giving yourself a chance to work. Building a home cinema can keep the children entertained for long periods. More importantly, they won't be overly noisy.
It's important to appreciate their needs too. Making the garden more fun gives them a place to let off some steam. Moreover, it gives you a chance to work on the laptop in the sun. Perfect.
Work is important, and the new business is your baby. However, it's still important to enjoy a positive work-leisure balance. Being happier in your personal life should help keep you motivated too.
Main Image Source