Selling your house in the current property market can prove very difficult, but even more so if you aren't showcasing your home's best features.
Getting rid of the clutter in your house is a great way to increase interest in it, as it makes it much easier for potential buyers to envision themselves living in your home.
This is not as difficult as it may sound, and following these few basic tips could help you sell your home much more quickly than anticipated.
Give your house a thorough clean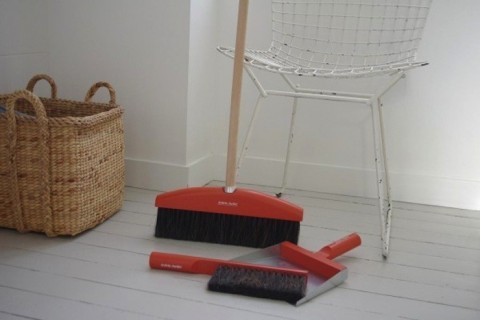 Image Source
When it comes to selling your home, dusting and vacuuming isn't enough to constitute a thorough clean. You must clean your home to the standard where it doesn't look lived in, almost like a brand new house. Get your windows gleaming, your walls pristine, and your sofa cushions looking plump and inviting.
There is a great list of cleaning tips to help you sell your home here, and while these are all things that can be corrected by a buyer very easily, cosmetic flaws can give them a negative impression of your house and deter them from buying it, so it is worth making the extra bit of effort to impress the buyer.
Put space fillers into storage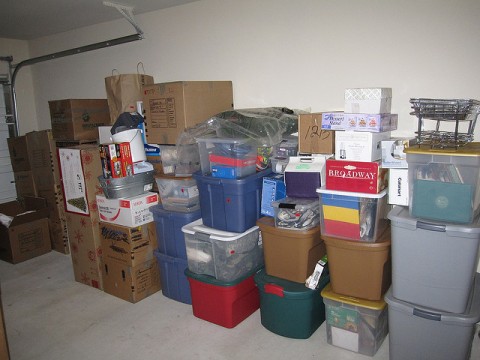 Image by Roger Mommaerts 
One thing that will really attract buyers is big, open spaces. This means removing fixtures from your home such as footstools, ottamans, DVD and book shelves, and other things that you may enjoy but don't necessarily need to be there.
Coffee tables are fine as these are quite standard in a living room, but other, more decorative features should also be removed — taste is subjective, after all.
You may wish to put larger items into storage while you showcase your home.
Selling your home can be a stressful time, so leaving this job to professionals could make your life a lot easier.
Help potential buyers imagine themselves in your home
While it is the little decorations and ornaments that make a house a home, a potential buyer will be deterred if the house is still tailored to your preferences.
Start by removing papers and letters from your tables, and getting rid of electronic devices and cables, such as phone chargers. Then move on to more decorative things such as ornaments and paintings, things that you have gone out and chosen yourself that are not essential for living in your house.
Leaving framed photos around is fine, particularly if you have kids, as this will make the house look more family-oriented, and help the buyer imagine their own family in your house.
It is well established that hanging a mirror can make your room appear larger, and this can be a particularly useful bit of information when selling your home.
The tactic is not simple, however, and the last thing you want to do is make the room seem more cluttered by hanging mirrors everywhere. This guide from Apartment Therapy details the best locations in your house, and the best mirror placement, to open your room up and make it look more spacious.
You should aim to make your house look like a show home, a blank canvas that a buyer can decorate with their own personality. The main thing that a buyer is looking for is potential, and you can't offer them potential if there is no space for them to envision their belongings resting in.
Hopefully, by following these basic tips you will find it much easier to find a buyer for your house, while also making it easier for yourself to transport your belongings to your new home.