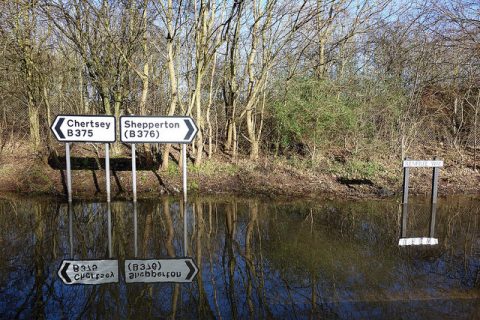 After the terrible weather that has swept the nation recently many people are finding themselves in the difficult situation of fixing their home.
Homes that have been damaged by the floods, wind, rain and general bad weather need to be fixed up. It can be a painfully slow process, but it's important you take your time and do things safely.
You may not be able to think straight when your home is under threat and the amount of damage has been done sinks in.
There are a few things you need to do if you want to get your home back to normal.
Here is a selection of things that will help you to restore your home, however this list is not exhaustive, see the Environment Agency website for specific information about floods and advice on severe weather conditions.
Be Safe
The first thing you need to do is make sure it is safe to be in your home. If you have had to leave, do not return until it is safe to do so.
When you do get home make sure you check for any potential hazards and ensure they are safely dealt with.
Assess The Damage
You will need to assess the damage that has been done in order to determine how much work there is and what things need fixing.
Make a list of everything that is damaged or needs cleaning so that you don't forget anything.
Check Your Insurance
Ring up your insurance company or check your policy to establish what you are and aren't covered for.
There may be certain things you are expected to do so it's best you get in touch with your insurance and report the damage early.
Take Photo's of Damage
It's important to take pictures of any damage for your records but also for the insurance company.
They will want to see evidence of the damage that has been done.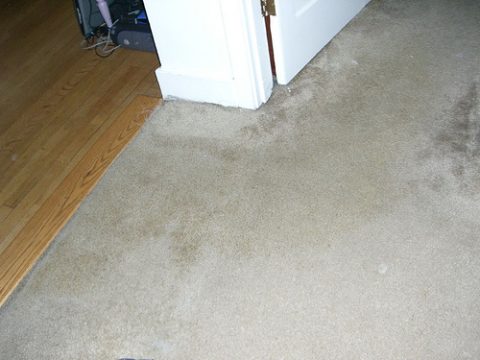 Take pictures of everything that is broken in any way and store them away safely.
Put A Realistic Plan Together
You will need to organise a plan of action for getting your house back to normal.
Make a note of all the things you need to repair and redecorate and plan a realistic timescale of when they can be done.
Choose What To Repair
You may not be able to save everything, especially if your house is completely flooded or severely damaged.
It might be sensible to seriously think about what things are worth repairing and what items you can simply throw away.
It may be difficult throwing away some of your things but if they are not essentials it will save you a lot of time and energy.
Get Your Utilities Fixed
You should get your utilities fixed as soon as possible. Make sure when it's safe to do so you have heating, electricity and running water.
Then get any broken appliances fixed so that you can start getting back to normal living.
Order New Parts/Furniture
Unfortunately if some things are ruined you might need to order new stuff. You may need to order new sofas or furniture for your house.
Check your kitchen, lounge, bathrooms and bedrooms for any new parts you need to order.
Clean Up
You will need to have a good tidy up and clean your entire home if necessary.
Get rid of any debris or excess water where possible and disinfect affected areas.
Redecoration
After bad weather has hit your home you may want to do some redecorating.
According to Daniel at Kichen Warehouse "The elements can take their toll on your home and leave some areas in need of some attention. You may have to repaint some parts of your home, get your kitchen units fixed or have a new carpet fitted.
Prepare For Further Bad Weather
Keep checking the weather forecasts and make sure your home is adequately protected against any further bad weather.
Don't start repairing everything until you know that the worst weather has passed.
Seek Help
Get as much help as you can from friends, family and neighbours who might be able to assist you during a challenging time.
Find out as much information as you can about how to stay safe and protect your home should more bad weather arrive.
This article is only a rough guide with some helpful reminders, if your home is very badly hit by bad weather or flooding then get all the information you need here http://www.environment-agency.gov.uk/homeandleisure/floods/31644.aspx.