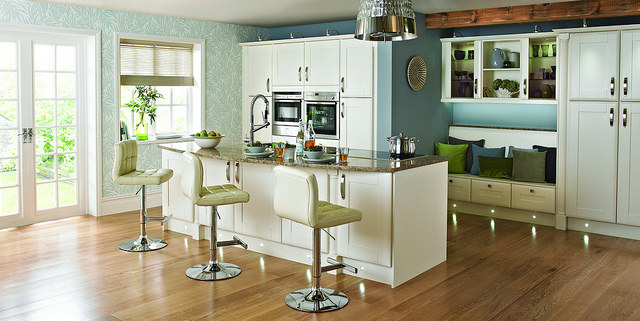 Okay, so you've just bought a property with the intention of selling it. But you don't want to sell yet because the market isn't great.
So you're going to rent instead. Besides, everybody knows renting is the way to make the most amount of money. Make sure you get landlords insurance though. But there are so many landlords these days who are doing the same thing. You need to make sure your house or flat stands out from all the others on the market.
You need to make changes and improvements to your property to make it more rentable. It's important to attract tenants and viewings for the property. As such, you need to make it as great as possible. Here are some of the most awesome changes you can make to improve your property and make it more rentable.
Add a Conservatory
If your property is a house, this will be much easier to do. A conservatory will add a lot of value to your property. It makes it look awesome and gives the convenience of having another room in the property. It means everything feels larger and more spacious.
People can use the conservatory for anything they like. It might be a chill out room, a study or a dining area. But one thing's for sure, by putting a conservatory in you'll attract more people than you would have done without one. It will also benefit you long-term in terms of selling.
Remodel the Kitchen
One of the biggest selling points of any home is the kitchen. And when you're trying to attract tenants to rent it's no different. It's vital that you get the kitchen just perfect as this may make a big difference with attracting tenants. It sounds like a pain, but your best bet is going to be to rip out the existing kitchen and start again from scratch.
You need to make sure your kitchen is modern and sleek. It should look trendy and classy to give the right image to viewers. You need to make sure you have all the latest, up to date amenities like fridge-freezer, microwave, oven, etc. Pay particular attention to the kitchen floor, as this can make a huge difference. Laminate flooring is cheap, but it also looks cheap. Try to go for hardwood floors where possible.
Use Solar Energy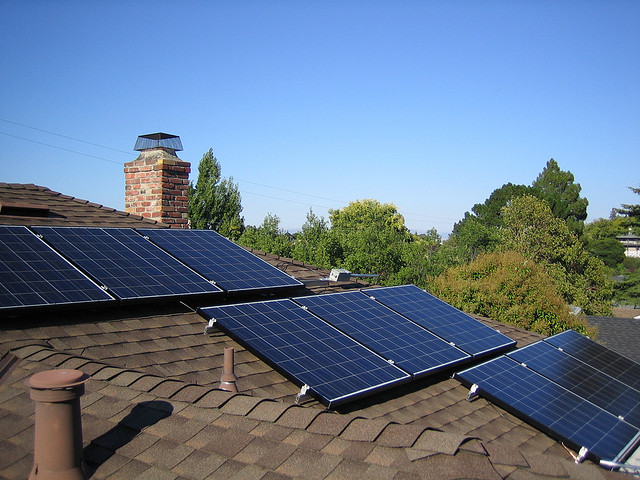 Image Source
A more quirky way of making your property more rentable would be to embrace the use of solar power. Get solar panels installed on the roof to promote greener living and cut down on the cost of energy bills. This will benefit you because you'll be making savings if you have to cover the cost of bills.
You can also sell the energy on the National Grid. But, most important of all, it will benefit your tenants. If you're renting your property out and not including bills in the rent, then this is a major advantage. Tenants often worry about using energy on a card or meter key basis. Knowing there's solar energy is going to attract a lot more tenants as they know they'll be saving on energy bills.
Put Decking in the Yard
If you want to go all out and add a touch of class to the property, you should get some decking installed in the garden. This will, of course, depend on whether you have the space to do this. But if you do this is something that would be recommended.
Decking adds a new dimension to any property. It's no longer just a house or flat. Now it's a house or flat WITH decking. And this is a big selling/renting point for a lot of people. How many people can say they live in a property which has decking in the garden? It's also perfect for social situations such as BBQ's and summer parties.
Install a Power Shower
If the bathroom in your property doesn't have a power shower, you need to get one fitted as soon as possible. You would not believe the number of tenant complaints regarding showers. They don't work right, or the water pressure is too weak.
With a power shower, there's never going to be any of those kinds of issues again. Your tenants will be free to enjoy perfect, faultless showers day after day. A power shower gets the perfect temperature and consistency of water and is a welcome addition to any bathroom.
Let Furnished
As a landlord you'll have two options for your property – let furnished or unfurnished. Now, there are arguments for both sides. You need to make this decision before you list your property for let. When you list it on london2let.com, make sure you detail whether it's furnished or unfurnished. As a rule, you should try to let furnished.
This is because it's more convenient for people moving in as they don't have to supply any furniture. Buying furniture can be an expensive process for a lot of people, so furnished properties are much more attractive. If you are letting to students this is even more important as they have less money so will be looking more at furnished properties.
Add an Extra Bedroom
An old trick for improving rentability for your property is to add an extra bedroom. This also increases your income. Now, this might mean being creative. It's unlikely you'll have the space or budget to extend and build an extra bedroom. So you're going to have to make do with what's already there.
If you have a study room, you might think about turning this into a single bedroom. You could even take the lounge and turn that into a large double room. This means the property would have no living room, but it would have a large and appealing double room.
Think About En-Suite
Can you think of a more attractive prospect for a tenant than having a bedroom with an en-suite bathroom? This cuts out the issue of having queues and squabbles to use the bathroom on a daily basis. You are going to attract a lot of people's attention by having en-suite bathrooms.
You might not have the functionality to make each room en-suite. But you could make one room en-suite, perhaps the largest. You'll notice that people take note of this on viewings, and it could well get you several more interested parties.
Main Image Source: Betta Living's fitted kitchens range