Bristol is a terrific place to live. If you're not already living here, you're missing out. Picturesque locations, an intriguing maritime history, an array of entertainment and things to do makes life in the city truly splendid. Below is a brief guide to living in Bristol if you're considering moving to this beautiful port city in south-west England. 
House prices
The property market is booming, with the average value of property around £370,873 in June, according to Zoopla estimates. House prices are on the increase, having risen 11.53% since 12 months ago. Flats are selling at around £278,179 and terraced houses for £327,175. More than a question of looking for bargains, it's one of buying here before the prices put too much of a squeeze on your budget!
Best areas to live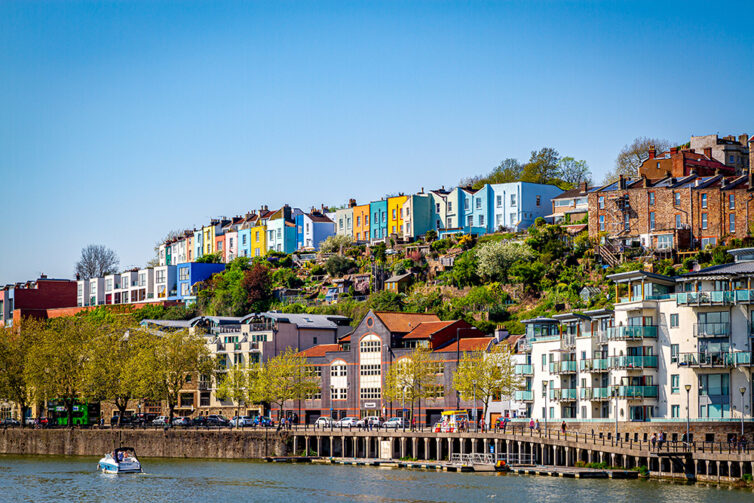 You're spoiled for choice in this fabulous little port city. Here are some of the best places:
Clifton
If you're looking to live in an upmarket part of Bristol, Clifton is the place. It's one of the most beautiful areas in Bristol, in fact. There are lots of green spaces and the Georgian architecture is impressive. Attractions such as the Clifton Observatory, which offers views of the Clifton Suspension Bridge, help to make this idyllic area one of the most sought-after locations in Bristol.
Totterdown 
Totterdown is artsy and creative. A lot of the houses in the neighbourhood are older and smaller than the houses in nearby locations. You'll find many of the Edwardian and Victorian houses painted brightly. It's also an affordable location if you're on a low budget and is excellent for first-time buyers. 
Southville
If you wish to be near one of Bristol's most iconic locations, Harbourside, Southville is the place for you. There's a real community feel about this part of Bristol, thanks to the variety of independent shops, cafes and restaurants. Harbourside itself is just a short walk away, lovely on a summer's day.
Things to do in Bristol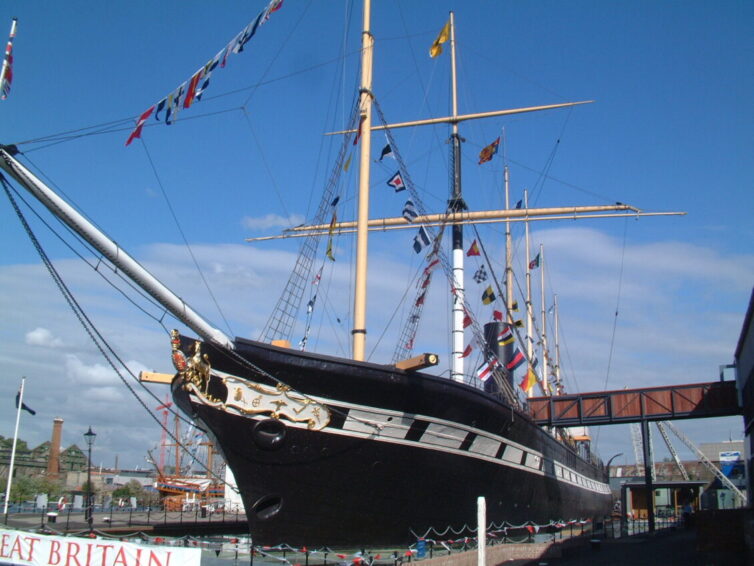 Harbourside steals the show slightly, offering a variety of things to do, and is especially entertaining if you enjoy the arts. You can visit Spike Island, a cultural centre devoted to the contemporary arts, or visit Watershed, a media centre which focuses on independent film, digital media and events. You don't have to head all the way to Harbourside for an art fix, however, as it's possible to take a Banksy walking tour a little more centrally and admire the work of one of the city's most famous sons. 
Explore Bristol's maritime past with a visit to Brunel's SS Great Britain, out by the Harbourside, and the Great Western Dockyard. This is one impressive ocean liner, but if sea life, rather than life at sea is more your thing, you can marvel at the beauty of the tropical creatures in the Bristol Aquarium. 
Live music is a big part of Bristol life and the city has introduced the world to stars such as Massive Attack, Tricky and Portishead. Bristol also welcomes a variety of tribute acts and up-and-coming musical talent. Incidentally, if you're a performer yourself and need a hand transporting your equipment around local venues, you can hire one of the professionals with vans in the area. 
Getting around
Bristol is working on plans to develop a mass transit system that includes overground and underground lines to help improve connections for work, each other, retail and the surrounding area. In the meantime, the city offers various different modes of public transport to make getting around Bristol a breeze:
Bus services, including 'metrobus' services that run directly to major attractions
Park and ride, for anyone who doesn't fancy driving around the city itself
Train services, with Bristol itself being a hub of the national rail network in western England
Boats and ferry services, especially to major Harbourside attractions and points along the waterfront
Anyone who does wish to drive in Bristol has access to plenty of car parks.
Bristol is pleasant and lively, with colourful locations and a warm spirit about it. If you've not considered coming here to live, why not try a weekend or even a week and soak up everything the city has to offer before deciding?