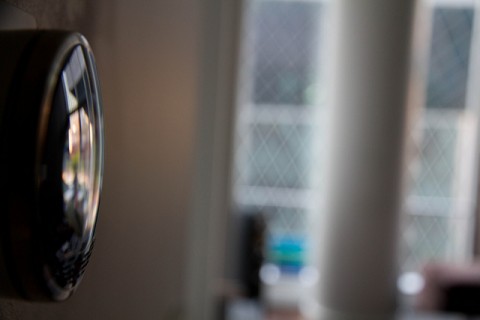 So far the weather has been pretty turbulent in the UK this winter, and some forecasters are predicting we might even see a white Christmas.
This means we may well be in for a rather cold winter this year. So we thought we would pull together 4 simple home modification and energy saving tips you can use to lower your heating bills.
Swap Your Light-bulbs for Low Energy LEDs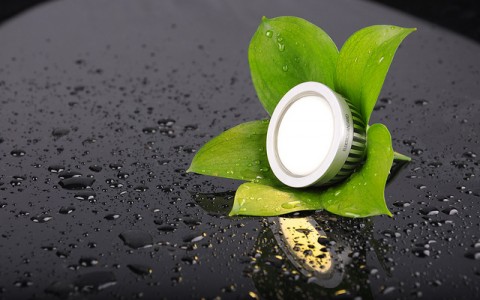 If you are still using old energy inefficient light-bulbs, switching to LED light-bulbs can bring down your electricity bill significantly.
Replacing incandescent bulbs with LED ones can save as much as £264 a year according to this article in the Guardian.
The average price for a standard LED spotlight is usually between £4.50-10, but we have found nifty LED GU-10 spotlights for sale in Quality Save/Home Bargains for just £2.50 each.
At this price you can replace ten bulbs for just £25 – meaning you could see more than a ten fold return on your investment within just a year!
Make Sure Your Home Is Properly Insulated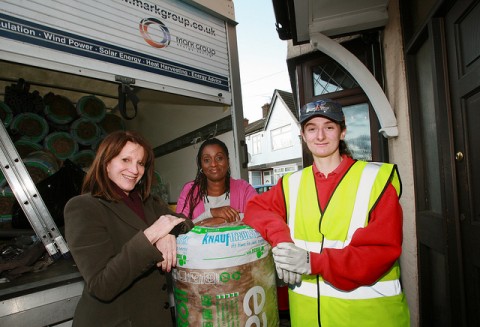 Heating your home when it is not properly insulated is inefficient – you are paying for heat that is too quickly lost from the house.
There are various schemes and grants available for home insulation, do some Googling for your local area – though always be careful and get a second quote.
You can go direct to a builder, or even buy in the insulation yourself from hardware stores such as B & Q.
There is a great resource from consumer magazine Which? on the different types of loft insulation here.
Did you know one of the most popular types of insulation is 'Glass Mineral Wool' or 'Glasswool' – which is made out of recycled glass?
Reduce Air Leaks
According to statistics, by reducing the amount of air leaks in a property, the average household can cut 10% from yearly energy bills.
There are various materials such as Caulk, that you can use to fill in gaps around non-moving parts of window-frames and doors.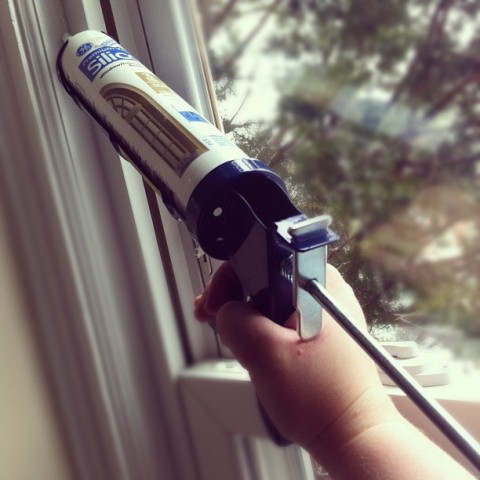 Also be sure to check the weather strip seal on exterior door frames, and if it is damaged or sub-optimal replace it as soon as possible.
You can do some of these things yourself, but recently we were quite busy and wanted top quality workmanship, so we made use of a local handyman in London.
Install A Programmable Thermostat
Many people will set the thermostat at a particular temperature, then leave it at that level all day – sometimes even all week!
However advice from professionals will always be to modify the temperature of the property throughout the day and night for optimal usage.
For example if everyone is out of the house during the day, you should consider turning the heating down by around 10-20%.
Similarly at night, you can turn the heating down by 5-10%, and instead make use of an extra-blanket.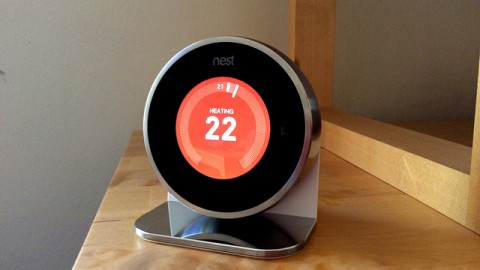 Anyone like me that enjoys being a bit geeky might be interested to consider making use of the new-fanged Nest thermostats (or other similar products), that can be adjusted by your smart-phone.
This means that you can be out of the house, and still adjust your heating. So if you are at work and you realise the property still has the heating on quite high, you can remotely turn it down.
Or if you are on your way back home after work, you can turn the heating up a little, so that it is nice and toasty on your return.
---
We hope you have enjoyed our article, please like and share it using the buttons below.