The good thing about hiring an interior designer is that they can transform an average-looking home into a sophisticated home.
Unfortunately, not everyone can afford to hire a really good interior designer. If you cannot afford to hire one, you can still shop like one.
Hiring a quality interior designer can be pricey. According to a poll taken by 1688 homeowners across the United Kingdom, an average Brit spends £5,781 a year on decorating and purchasing new furnishings. When you add the cost of hiring an interior designer, the cost gets even higher. It cost about £50 an hour to hire a quality interior designer. Nonetheless, there are some designers who prefer taking a percentage of the final project cost, which is usually around 12 to 15 percent of total cost. You can significantly reduce how much you spend by learning where these designers shop for furniture and decor.
Once you learn where interior designers shop for furniture and materials they use for home decoration, it becomes way easier to design a home. We all have our favourite furniture brands, but interior designers really know the good ones that will go with the design you already have in place or the design that you are trying to achieve.
If you have been wondering where top interior designers shop for furniture and decor, this article will show you everything you need to know. Keep on reading to find out more.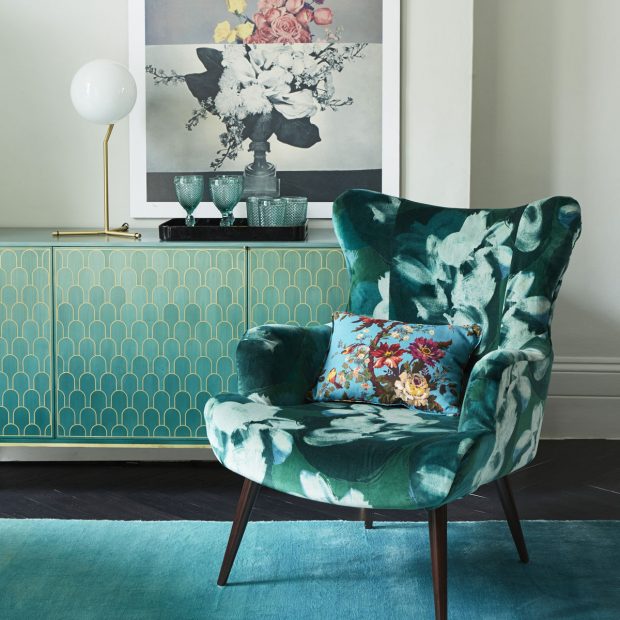 Top Places Where Interior Designers Shop For Furniture and Decor
Pinterest
Before you say that Pinterest is not a shop, there are tons of other ways you can use Pinterest for shopping. Interior designers go to Pinterest for inspirations. This website allows you to collate various interior design pictures and see how it will fit into your home. You can also see what others have collected so far. Most interior designers come here to look for inspiration before they start their shopping. So before you start shopping, make sure you take a look at various furniture and home design images on Pinterest for inspiration and samples of what you need to shop for.
Big Box Stores
If you are looking for sophisticated furniture to give your home exquisite furnishing, there are plenty of designer furniture stores in the UK where you can buy virtually any type of furniture you have in mind. Check out Trade Secret, Archica, The Interior Outlet, Furniture Village UK, and Halo Living.
All of the above-mentioned furniture brands in the UK have really nice furniture if you are willing to spend some money to get high-end furniture and decor. Alternatively, you can look for small retailers in your area. Buying from small retailers can help you save money.
Departmental Stores
Smart designers don't only shop in high-end furniture stores. This is because they can get the same quality at a lower price in department stores. When preparing a quote for you, interior designers often give a quote based on what the furniture is sold for in high-end furniture stores. However, many items are bought cheaper at a department store. Consider department stores such as Debenhams, House of Fraser, and John Lewis, as you could find great deals.
Shop Locally
If you are on a shoestring budget and you hope to save some money, then shopping for your furniture and decor at a secondhand store may be a great idea. Fortunately, the UK has many secondhand stores so they should be easy to find in your area. You can buy one-off items at thrift stores saving a great deal of money on unique items. If the furniture is not in a very good condition, you can replace the upholstery with a really nice fabric and no one will even notice that it is not brand new furniture.
If you really want to score some cheap deals on furniture, get to know local furniture makers in your area. Some local makers can offer you unbeatable prices for custom-made nice-looking furniture. Don't overlook them when you are looking to upgrade your home.
Shop Online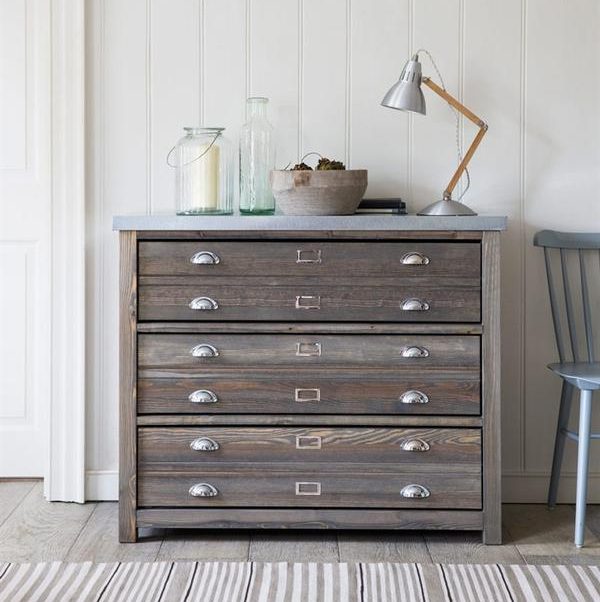 When it comes to shopping for furniture and decor online, there are endless choices. Some UK shoppers even order their furniture from a website based abroad. The truth is that the moment you log online, you will be overwhelmed with lots of choices.
The UK-based furniture and home decor websites such as Ezzo have made it possible to buy modern and contemporary furniture as well as what you need for your home decor online with ease. Instead of going through website after website, Ezzo makes it easy to see a vast array of stylish and affordable collections including chairs, cabinets, beds, lighting and many more interior design items.
Online shopping makes it easy to consider your choices and buy within the comfort of your home. However, make sure you are only shopping on a trusted website, plus ensure you do your research before you start shopping for furniture online, so you know what you are looking for.
Main Image Source: IdealHomes.co.uk – Image credit: Georgia Burns